We all know how much fun kids have while playing on trampoline. But, Trampolines Down Under – a Utah-based company, has imagined a patented trampoline named TDU 14" VPS trampoline that can be easily installed in the ground. It looks similar to any other trampoline, but has more safety features. Staying buried inside the ground, it offers you and your kids an ample space to stretch it down while practicing on it.
Featuring a 14-foot mat attached to framed with 104 springs (8.5″ length, 1.25″ diameter), the mat offers a quality bounce, ensuring that user still lands on the surface. To offers greater stability, it makes use of an eight-piece top frame that loosens up during use. The 12 gauge powder coated and galvanized steel pipes make it rustproof.
A vented safety pad, extended leg neck joint and a reinforced jumping mat can easily withstand weight up to 425 lbs (193 kg). The safety pad with maximum airflow has the capacity to drain water under the foam to extend life and durability of the pad.
Sold as a complete set at $1,659, which includes trampoline, vented safety pad and retaining wall system, it takes only 45 minutes to set up.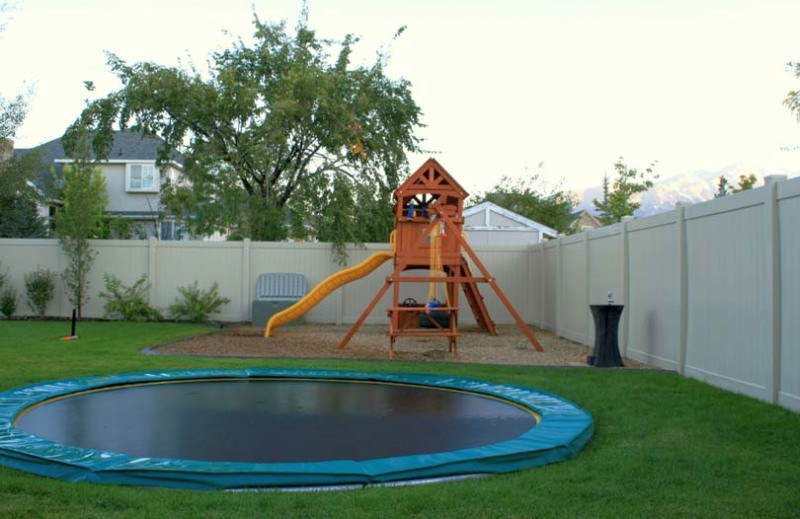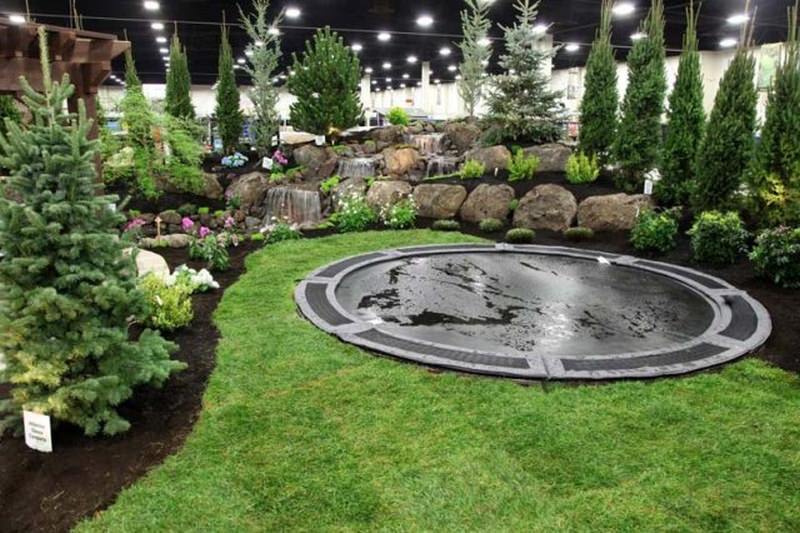 Via: Coolthings