All those who have watched the movie Big Hero 6 still admire the Baymax robot. But do you remember the cute little Baymax Lamp that was released in March 2015? The lamp was designed to pay tribute to this famous Disney character and is a must have lighting fixture for any kid's room.
The robot's sole purpose is to take care of people; likewise this cartoon lamp is created to shed comforting light into any room. But now for the upcoming Christmas, Baymax Lamp has been turned into Santa Claus. But don't worry about the price, it is available for the same price but for the festive season it comes along with a red scarf and a Santa hat.
Nothing has been changed in the lighting fixture, so it still comes with five light modes. However, the new version will help you sleep each day before real Santa Claus arrives and drop some goodies for you. For fun effects, light can be faded in and out, as well as set on a sleep time to provide extra benefit. Moreover, its arms and head can be moved around to make the luminous Santa look more appealing.
If you already have this Baymax Lamp, then you can create DIY Santa hat and scarf to give it a Christmas makeover. But if you want to purchase it for the holiday, it will cost you $49. Besides being a decorative piece of your home, it is also a great gift option for anyone in your list.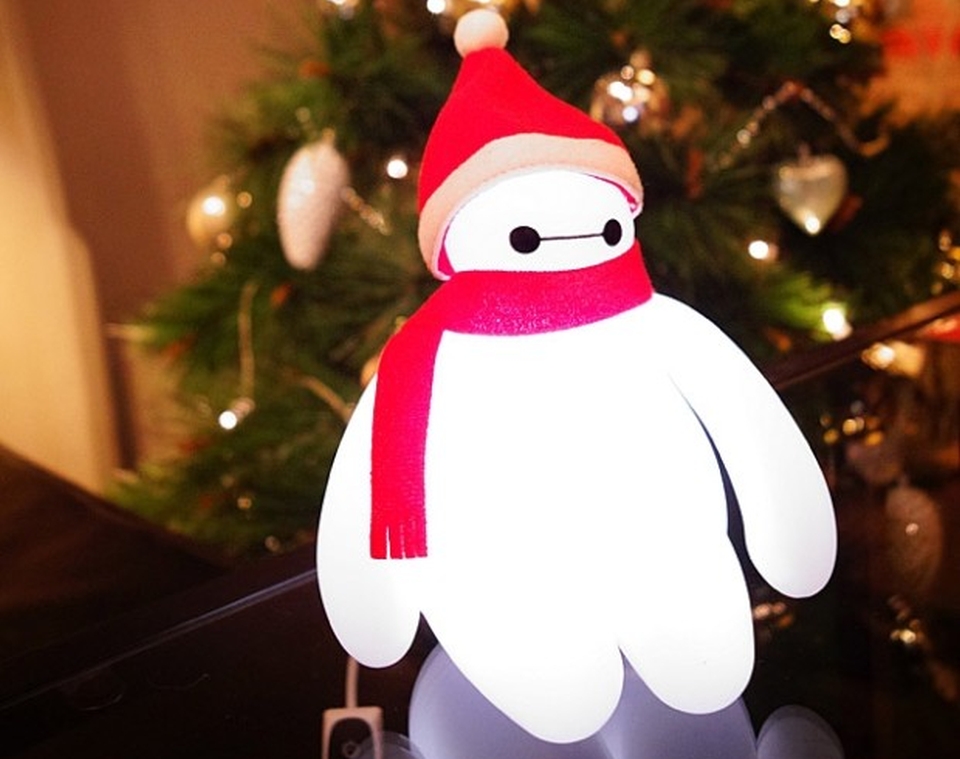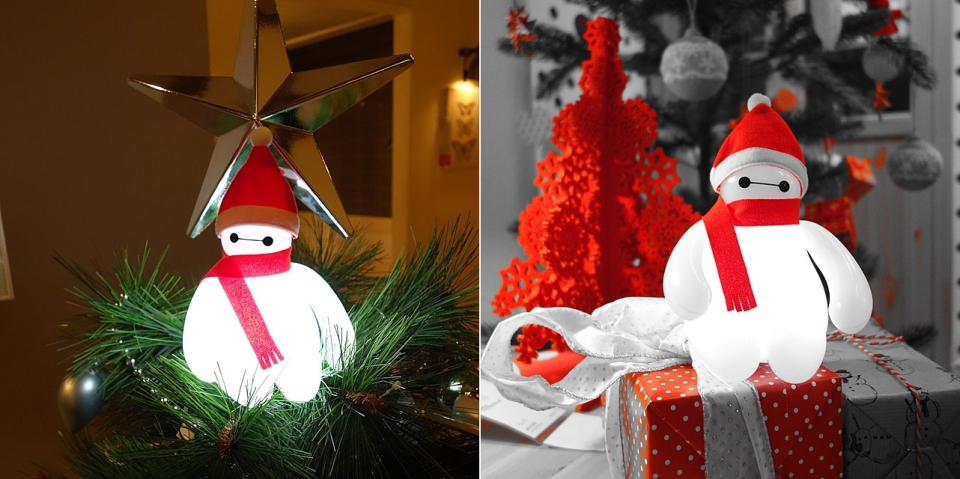 Via: ChipChick