Remember the sustainable, wind-powered Ecocapsule by Nice Architects? Previously we saw the prototype capture our imagination, and now finally it's available for pre-order. Measuring 4.46 x 2.25 x 2.60-meters, the self-sustaining egg-shaped shelter has usable 8.2-square-meters of floor space. From outside the oval pod seems quite small for living, but interior is surprising spacious and comfortable at the same time.
It is made up of an insulated fiberglass and aluminum shell for two people and includes sofa-cum-double-bed, small kitchen, bathroom with shower, waterless toilet, ample storage, two-burner stove and energy-efficient LEDs. All the furniture is made from lightweight honeycomb panels with wood veneer finish.
Ecocapsule receives all energy through its highly-efficient 600W rooftop solar panels and a 750W low-noise wind turbine installed. For sufficient water supply, two water tanks are installed, whereas its rainwater collection and filtration system are used to recycle rainwater. This means it's simply perfect for a complete off-grid living no matter where you go.
The sustainable eco-pod is available for €79,000 (~ US $88,700). But you better hurry up, as the first run consists of only 50 pods. The production of first-generation pods will begin in 2016 and will be delivered by the first quarter in 2017.
So, if you're willing to wait for the delivery date then just hit the pre-order button right away.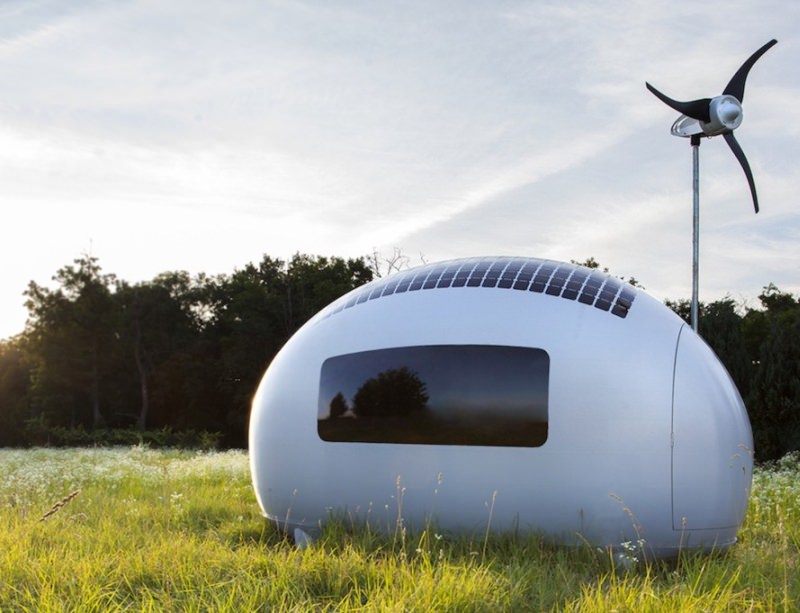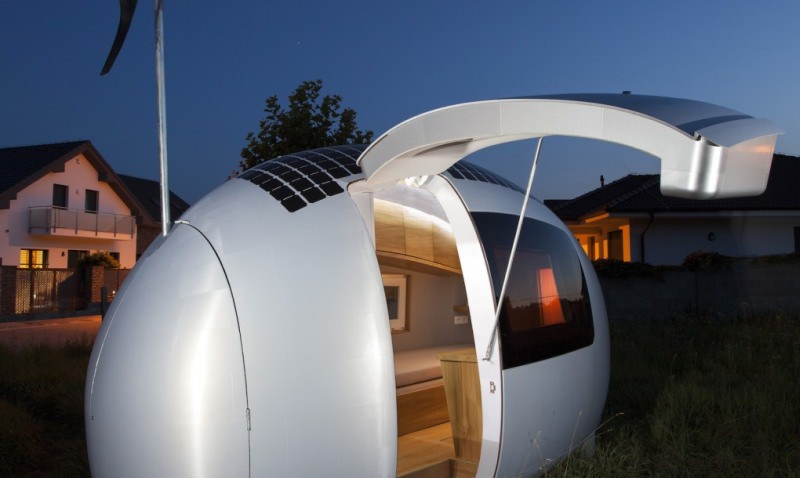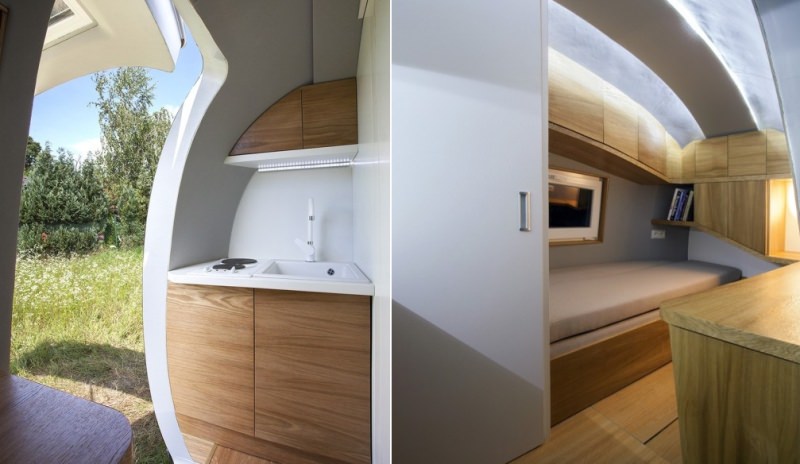 Via: GeekyGadgets