Blurring the line between fragility and strength, Stockholm-based Studio E.O. has created a series of sculptural vases, dubbed Indefinite Vases. Created by designer Erik Olovsson, these vases feature melting hand-blown glass vessels that elegantly rest on top of geometric marble sculptures.
Some glass vessels are designed to appear drooped or melted upon angled edges of granite and onyx. On the other hand, some bulb-shaped glass containers rests within open slices of marble pieces in different shapes such as triangles, steps or many more.
The melting or rounded shapes give unique character to each piece, making it a true work of art. Exquisite designs of the vases are obviously meant to hold flowers or sprigs of greenery. Meanwhile, these functional holders double up as decorative sculptures.
According to Olovsson, each vase is intended to explore the relationship between space and object via contrasting interplay between transparent versus opaque, geometric versus organic, and fragile versus solid. The resulting pieces are visually appealing and practical at the same time.
Each of Olovsson's vases are going to add quirky touch into living spaces due to its contrasting effect. These gorgeous pieces of home decor can sit on the ledges of tables and shelves, giving your home an eye-catching feature. You can purchase these limited edition artistic vases through Galerie Kreo.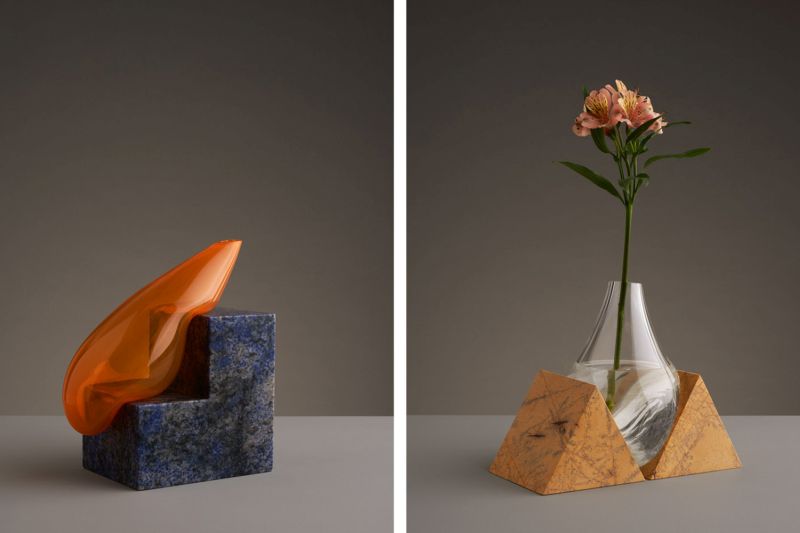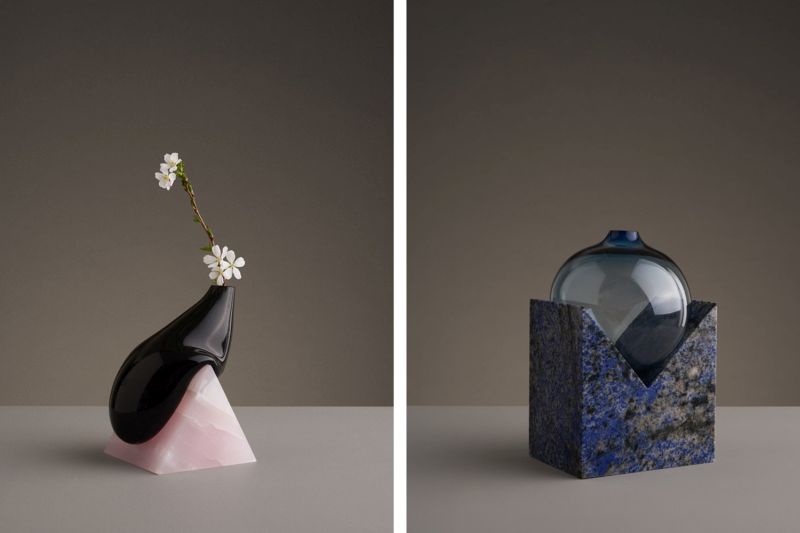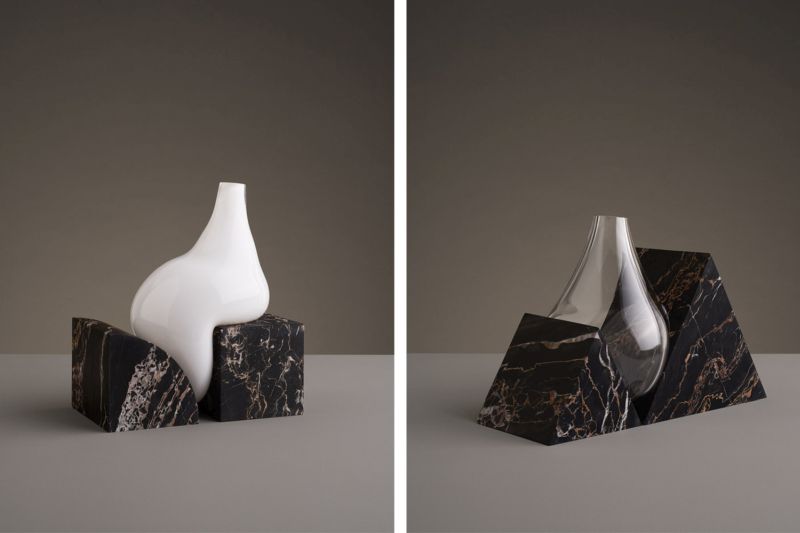 Via: Highsnobiety