Pop-up toaster have been around for almost a century now, and the basic idea and design hasn't changed ever since it was invented. To give your boring old toaster a new futuristic take, Ishaan Arora has come up with an innovative design. He has submitted his idea, and the mockup design on Behance which clearly shows that it more practical, makes full use of the kitchen space and promises ease-of-use for the user. Ishaan likes to call it Drop, and there is good reason for that.
As opposed to the pop-up mechanism of traditional toasters, Drop toaster toasts your bread to the desired temperature and then drops it down on the tray just below the toaster. You can keep a plate on the tray or simply pick-up your crisp toast from the tray itself. When not in use, you can flip the tray up and use its back side to jot down notes, phone numbers or anything else.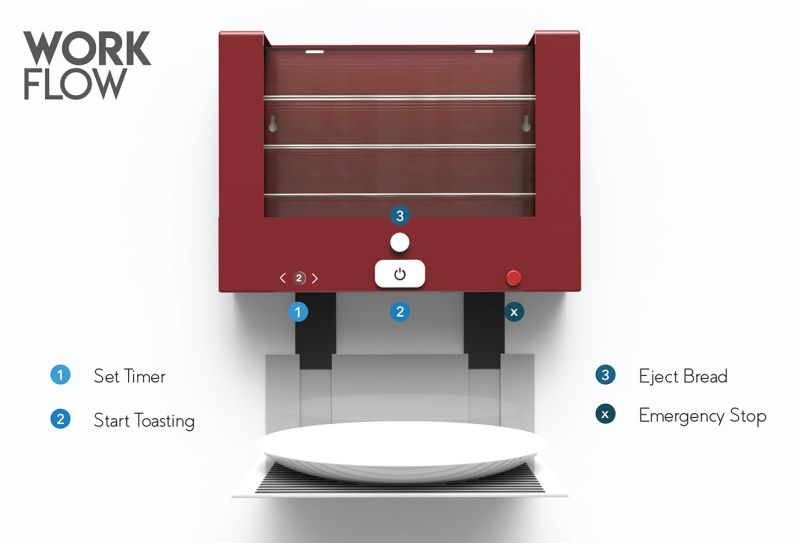 Also, when it is not being used in the morning time for breakfast, the top section can be used to keep things like pepper and salt shakers. Other than that it has all the functions customary to a toaster which primarily include setting timer, instant eject or emergency stop.
Clearly this toaster looks more functional and practical keeping in mind interior décor of modern homes. Whether it will make it past the mock-up stage, and on to the production lines.