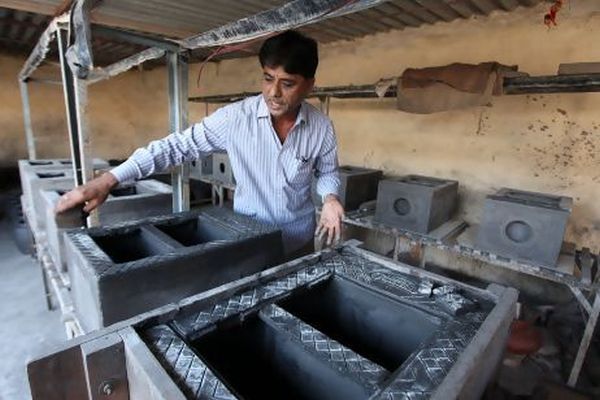 Simplicity and innovation – these two oft used phrases define the practical invention of Manshuk Lal Prajapati, an Indian entrepreneur who devised the 'Clay Refrigerator'. A far cry from those highfalutin conceptions for the mushrooming metropolitan malls, this conscientious yet affordable mechanism is actually aimed towards the Indian poor class. In this regard, the Clay Refrigerator is a small, portable clay block (26 inches long , 15 inches wide and 12 inches deep) that is always eight degrees cooler than outside temperature. How so? Well, the simplistic device utilizes the basic physical application of evaporation. It entails the hollow walls of the clay fridge to be filled with water; and so, when the water evaporates due to outside heat, the cooling effect is maintained along the clay surface.
Coming to the bantam Clay Refrigerator's potential, vegetables can be kept fresh for four days while the 'trickier' milk can be kept consumable for two days. And the price to be paid for all of these – only Rs 3,000 (which roughly comes at around $50). In fact, the commercial potential of the design is already quite clear with over 9,000 units being sold across India.
As for the simple technology of evaporation used for cooling, there is a tinge of traditionalism in Prajapati's conception. Some regions of India do boast of vernacular earthenware products, which are gradually losing their significance due to emergence of plastic. However, the method of cooling by evaporation has been used since antiquity (see Yakhchals), which our crafty designer will fortunately bring back into vogue.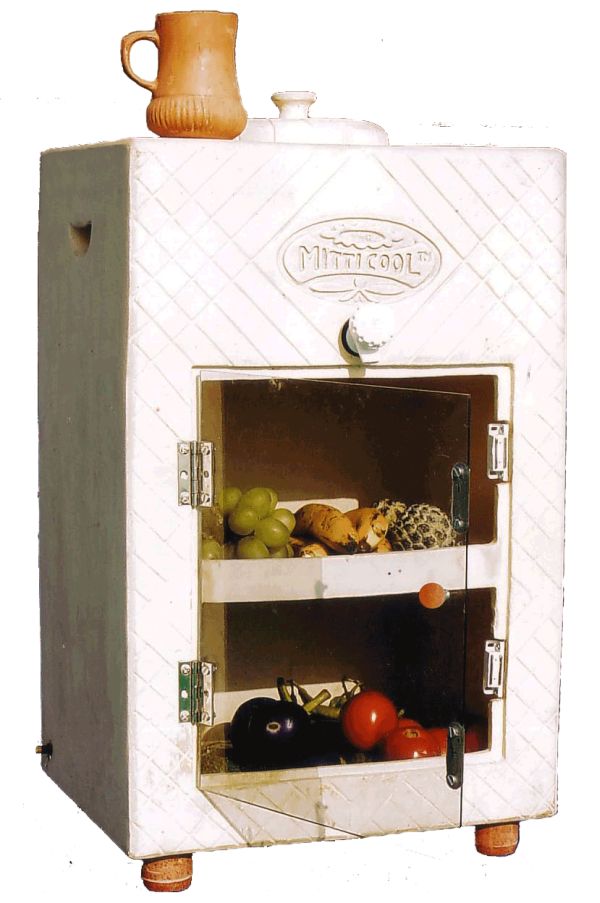 Via: SanjayAusta