Indian designer and architect Arun Prabhu NG of The Billboards Collective has designed an innovative mobile micro-housing concept. Dubbed Solo 01, it is a compact house set on the back of an auto rickshaw. The 6 x 6 ft portable/detachable housing can accommodate an individual such as an artist, traveler or even a small-scale merchant.
As noted by the Bengaluru-based designer on Instagram, the Solo 01 mobile home is designed keeping in mind affordability, nomadic lifestyle and people with very low income. Featuring a flexible design, it includes all necessary spaces like kitchen, bedroom, bathroom, toilet, foyer, rooftop terrace and additional countertop space for a vendor. It can be used as a home as well as a mobile shopping cart.
The main housing structure is made of metal scrap from an old bus and demolished buildings. There are solar panels on the roof and also a seat with an umbrella to chill in the outdoors. This tiny mobile home is designed with the perspective of a no-land house that is more relevant for Indians seeking for an affordable housing alternative.
Arun states, 'Though unspoken about, small scale architecture is the most relevant in India and is often scrutinized for being underutilized in terms of space. Our vision is to shine a light on how to constantly improve the way of life of people around us without space or budget as parameters.'
Also Read: 40+ Most Inspiring Tiny Houses on Wheels
The architect unveiled first prototype of the Solo 01 mobile micro-home last year. His tiny mobile home design has received tremendous response over social media; however, there is no news when it will be commercially available.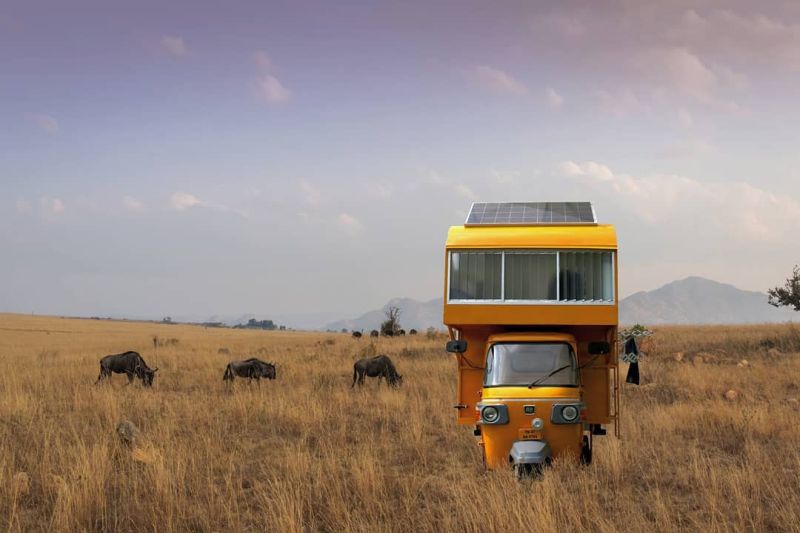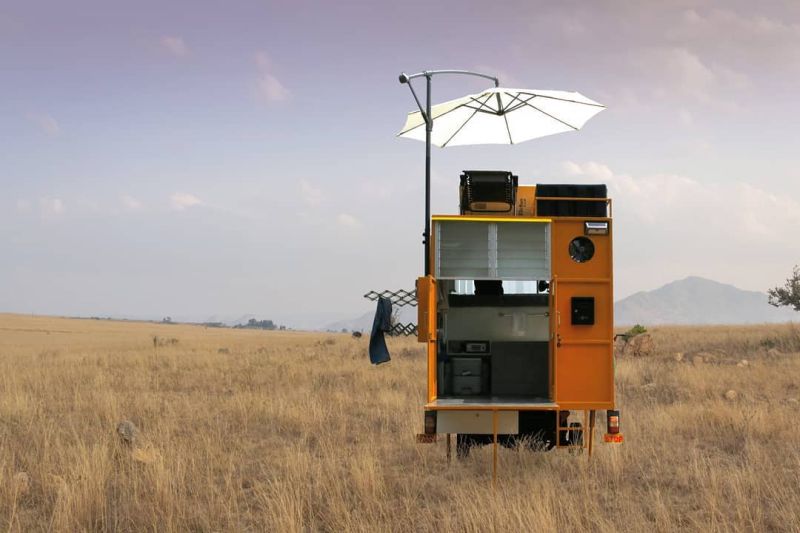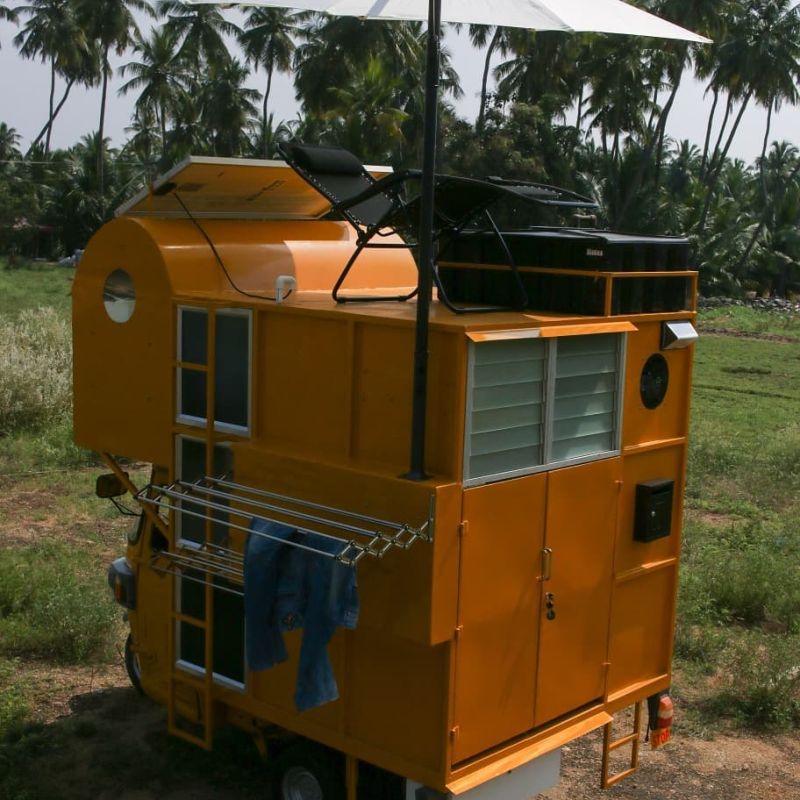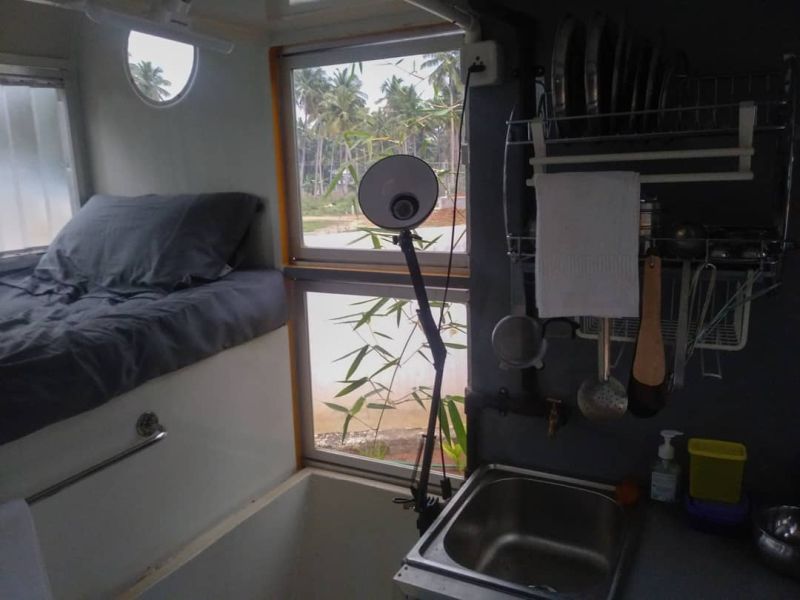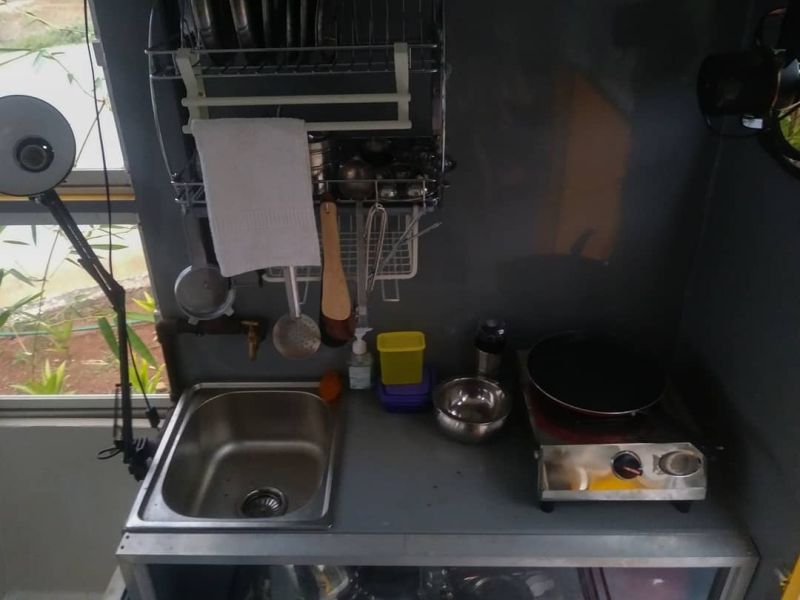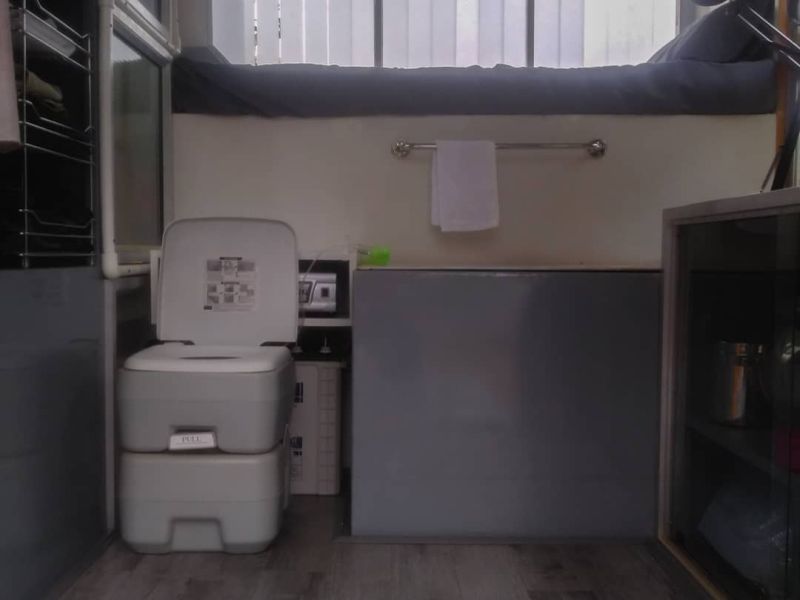 Via: NewAtlas