Anjan Contractor, an Indian-origin mechanical engineer and founder of Systems & Materials Research Corporation, has visualized the ultimate use of technology especially 3D printing to end world hunger. The entrepreneur and inventor, who in 2013 received a funding of $125,000 from NASA to create a prototype 3D printing machine wants to to create a universal food synthesizer.
Working with the aim to replace outdated food system, the visionary engineer wants to eliminate the use of Ready-to-Eat meals as a food source for people in space. According to Contractor, the 3D printed food that will contain everything necessary will help astronauts have well-balanced meal.
Hoping for a day to come when every kitchen will have a 3D printer, Contractor imagines that 3D printing technology will surely help in feeding 12 billion people with customized and nutritionally appropriate meal. The printer coming with cartridge will be provided with carbs, proteins, macro, and micro nutrients in powder form,so that it can an extremely long-shelf life of 30 years.
Taking inspiration from second-generation RepRap 3D printer, the printer is still in its conceptual stage.  Planing to keep the software portion of 3D printer an entirely open-source, so that anyone can look at its code. Contractor wants people to understand it and tweak recipes according to their personal preferences.
A visionary project with a social cause, we hope that the result turns out to be tastier than it sounds.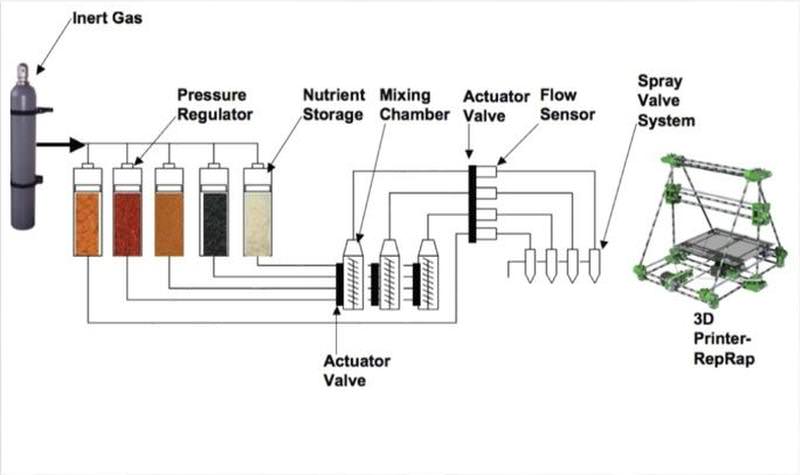 Via: Quartz