If you ever believed that capsule hotels are only popular in developed countries of the world, think again. India, on 1 March 2017, has received first-of-its kind Pod Hotel, with smart stay options both for business and leisure needs. Known as 'Urbanpod', the initiative was taken by a company called 'Urban Pod Private Limited', headed by Hiren Gandhi and Ashwin Mittal. Strategically-located in Andheri SEEPZ, Mumbai, the concept is believed to give the hospitality industry a new high.
Designed and created by a renowned firm from Singapore (Formwerkz), Urbanpods are stylish yet minimalistic in design and offer good-value without compromising on comfort quality, to leave you with long cherished memories. The hotel offers 140 futuristic pods, with various categories – Suit Pods, Private Pods, Classic Pods and 18 exclusive pods only for their female guests for additional safety and privacy.
All pods are AC equipped and offers you a comfortable bed, a personal satellite television (with headphone facility) ensures all the entertainment, without disturbing other guests around, and a small personal locker safely houses all you valuables.
Adjustable lights, charging points and a dresser, further add to your comfy stay. Free Wi-Fi helps you stay connected with the outside world and a sliding shutter door with locking facility, ensures full privacy when you are nested inside your cocoon.
All pods are magnificently arranged side-by-side, and in case if you feel like chewing down some light snacks, a 60-seater café that serves mini-meals (just like the one you get on flight) will take care of that in style.
After realizing, what all the Urbanpods are offering, you must be a bit worried about your wallet getting drained out. But relax, all you will be charged with is the amount between ₹ 2,000 and ₹ 2,500 per pod, with a complementary delicious breakfast. So pack your bags and rush out to enjoy this new kind of fun, right now.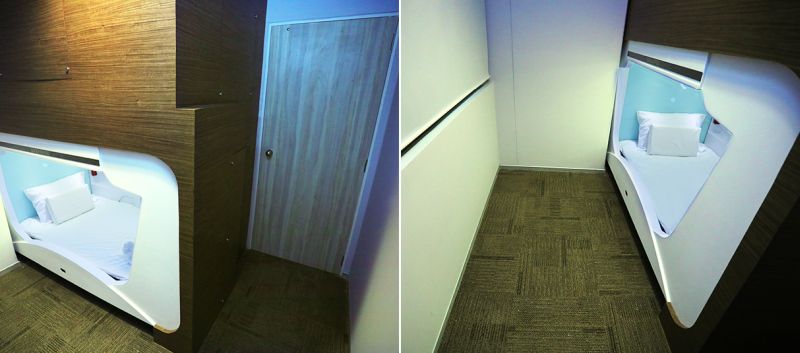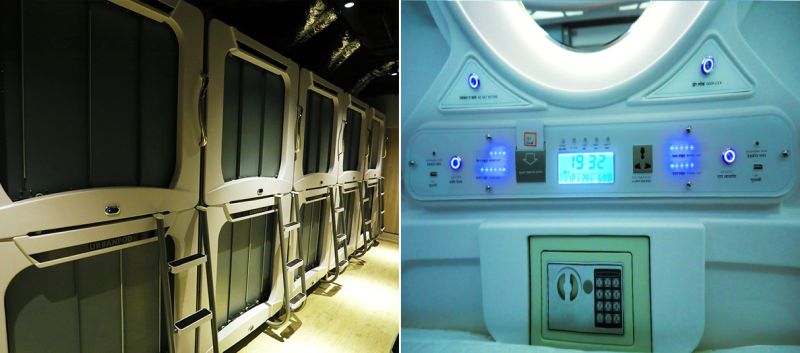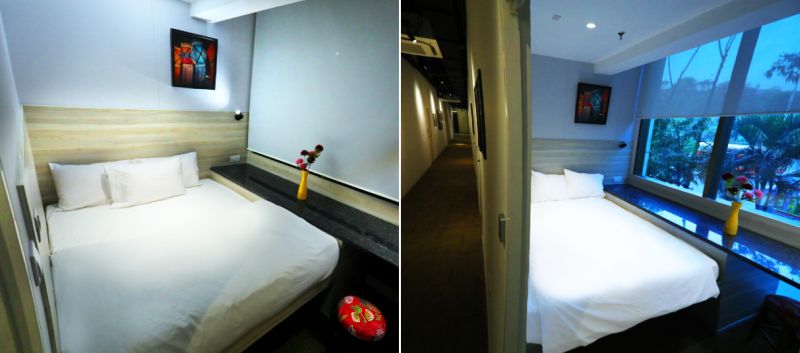 Via: DnaIndia