Even though swimming pools aren't considered a piece of art, but painted walls and ceramic murals can help you combine art with functionality. You can have a glance at the dreamy swimming pool in California mimicking the famous 'The Starry Night' painting by Vincent van Gogh to imagine the wonderfulness of having colorful pool murals. If still confused, the artistic pool refurbishment project recently completed by UK-based Aqua Platinum Projects in collaboration with Wales-based company Craig Bragdy Design at the Abbotswood Lodge in Weybridge will really surprise you.
The design challenge was to add an integrated slatted cover and elegant, handmade ceramic finish to the existing swimming pool. In order to achieve this, the entire pool structure was reconfigured to include a fully bespoke stainless steel lily pad-shaped volcano jet, neck jets and spa jets. The existing plant room was also refurbished to upgrade the filtration and sanitation systems.
In addition, a multi-level mezzanine also has been installed to spruce up the indoor poolside with natural light, helping to take the pool design to a whole new level. One can clearly view the bespoke floral art and floating fishes, adding appealing essence to the indoor pool. This fully tiled scene appears to be so irresistible that one wouldn't want to come out after getting inside the pool.
No doubt, these ceramic floral murals are a wonderful addition to the swimming pool. They not only bring luxurious feel and character, but also a vibrant splash of color to the poolside. You may find lots of pool decoration ideas, but pool murals are probably the best to transform your poolside area it into an inviting area that nobody wishes to leave.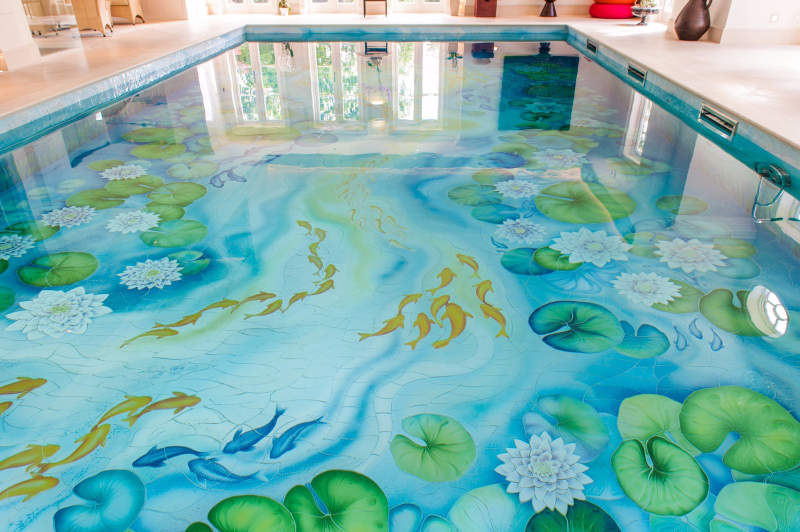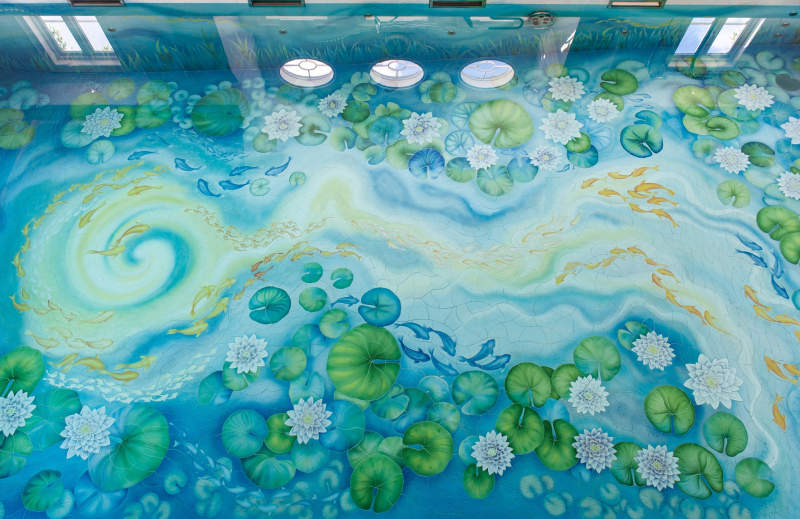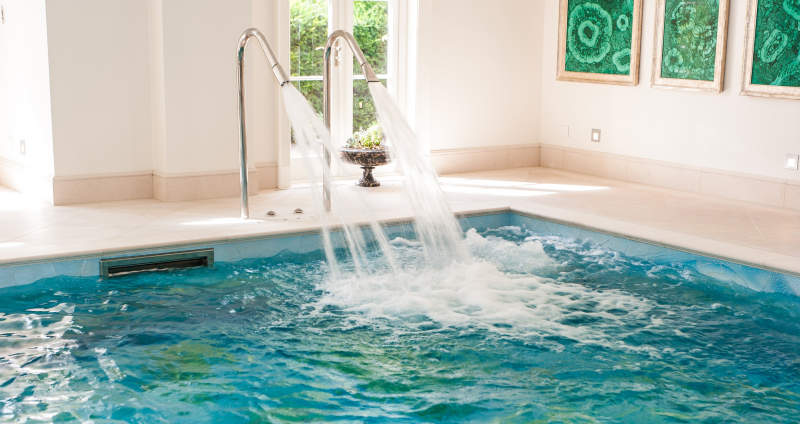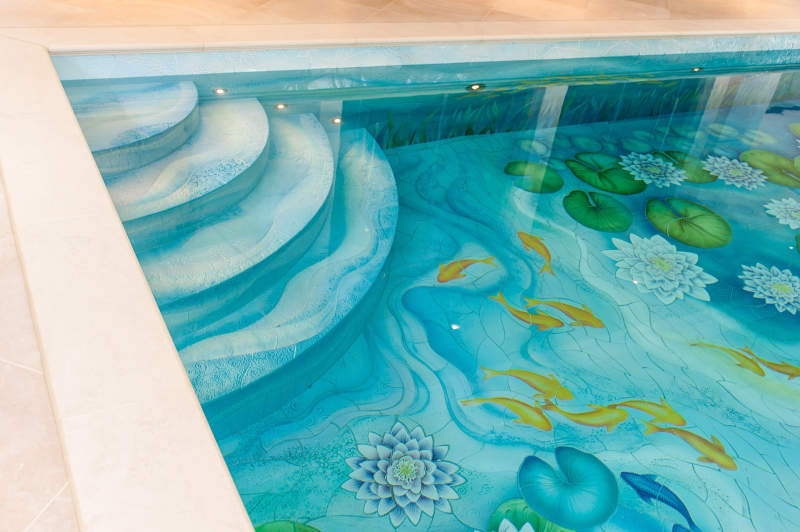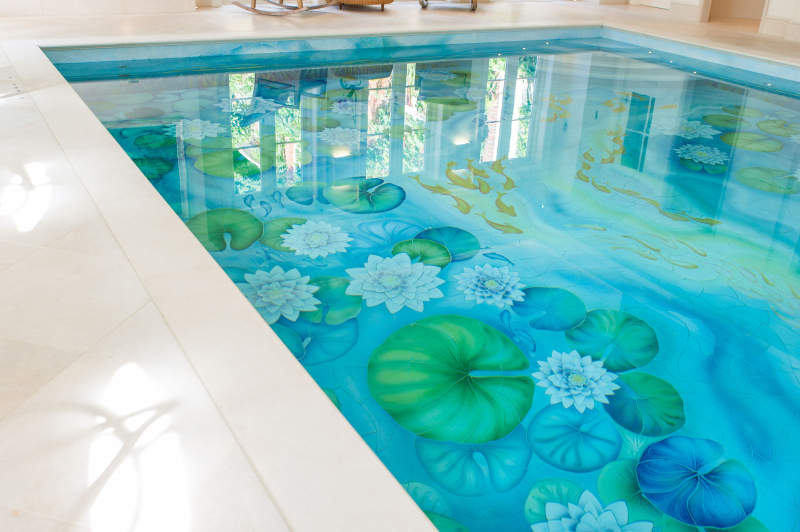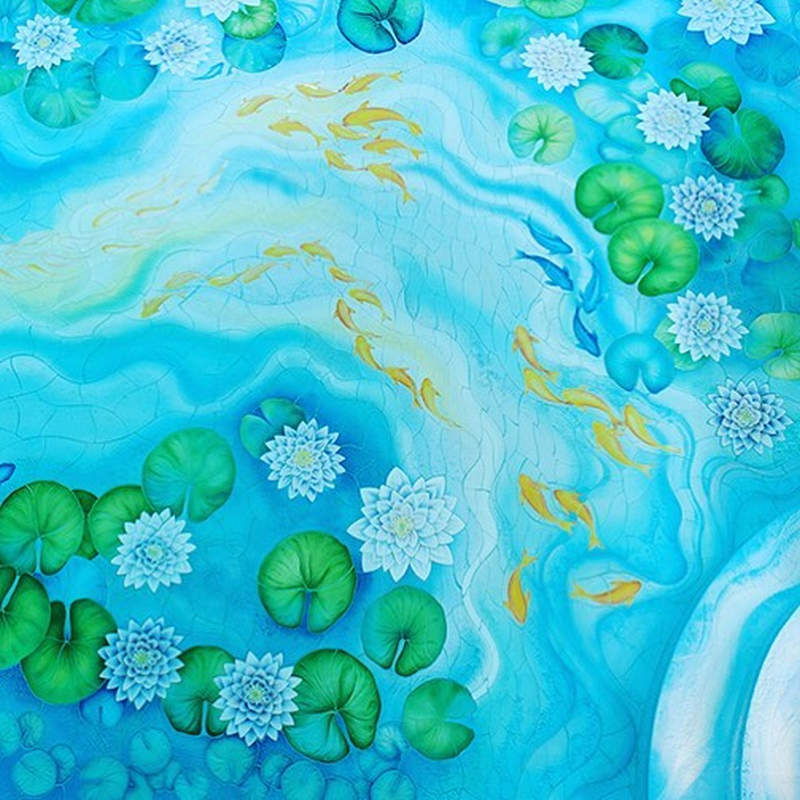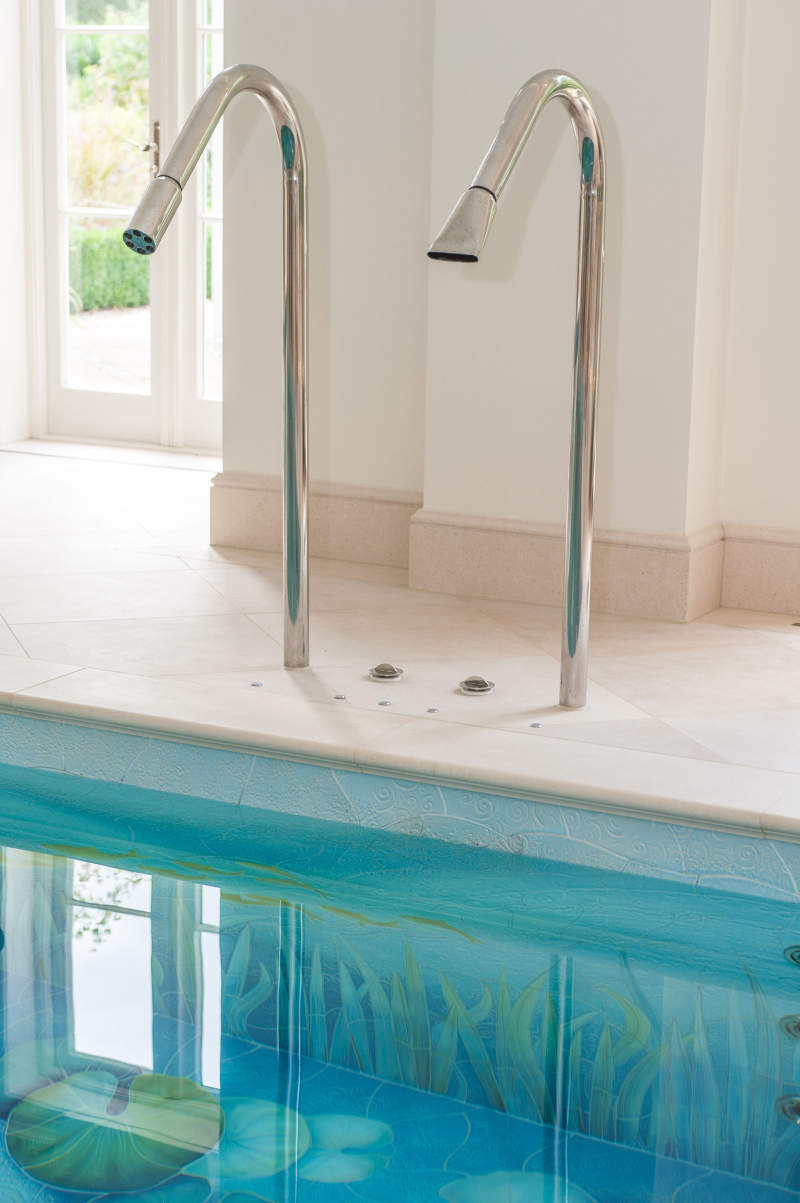 Via: HouseBeautiful