Steampunk home decor and lighting fixtures add unique ruggedness as well as sophistication to any interior. Whether used in a man cave or an office to blend the past with the present, steampunk gadgets are usually liked by people looking to infuse raw finish in their residential or commercial surroundings.
Aiming to bring the foregone era into light, Ohio-based M Jay Harrison has created a unique lighting solution inspired by the 19th-century industrial-powered machinery. Built as a tribute to the American classic, the steampunk chandelier is an ideal home decor item for men's retreat.
Featured on the "Man Cave" show, the industrial style bottle lamp made using industrial iron piping is fitted with Jim Beam bottles, which are firmly secured by a custom rubber gasket. The gasket is used to clutch all the bottles without damaging the lamp.
Provided with low watt 9 x 15 bulbs, the lamp spreads cozy glow creating a warm ambiance. The 68-inches light fixture is fitted with two steel cables that can be easily adjusted according to personal preference. To provide easy bulb replacement, each bottle is engraved on the inside to diffuse light without hurting your hand.
Weighing 28 pounds, the bottles can be customized with your personal favorite brand of spirit. Hence, if you want to alter your interiors with the epitome of steampunk, the made-to-order industrial style bottle lamp is priced for $995.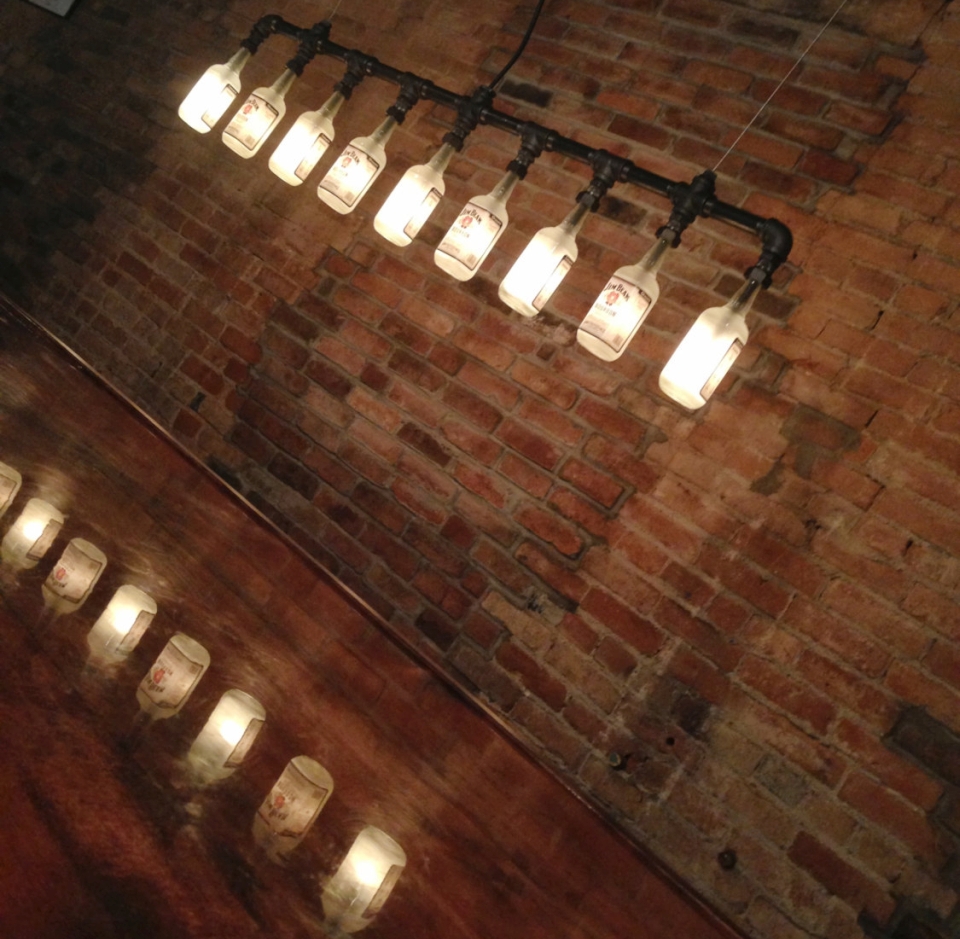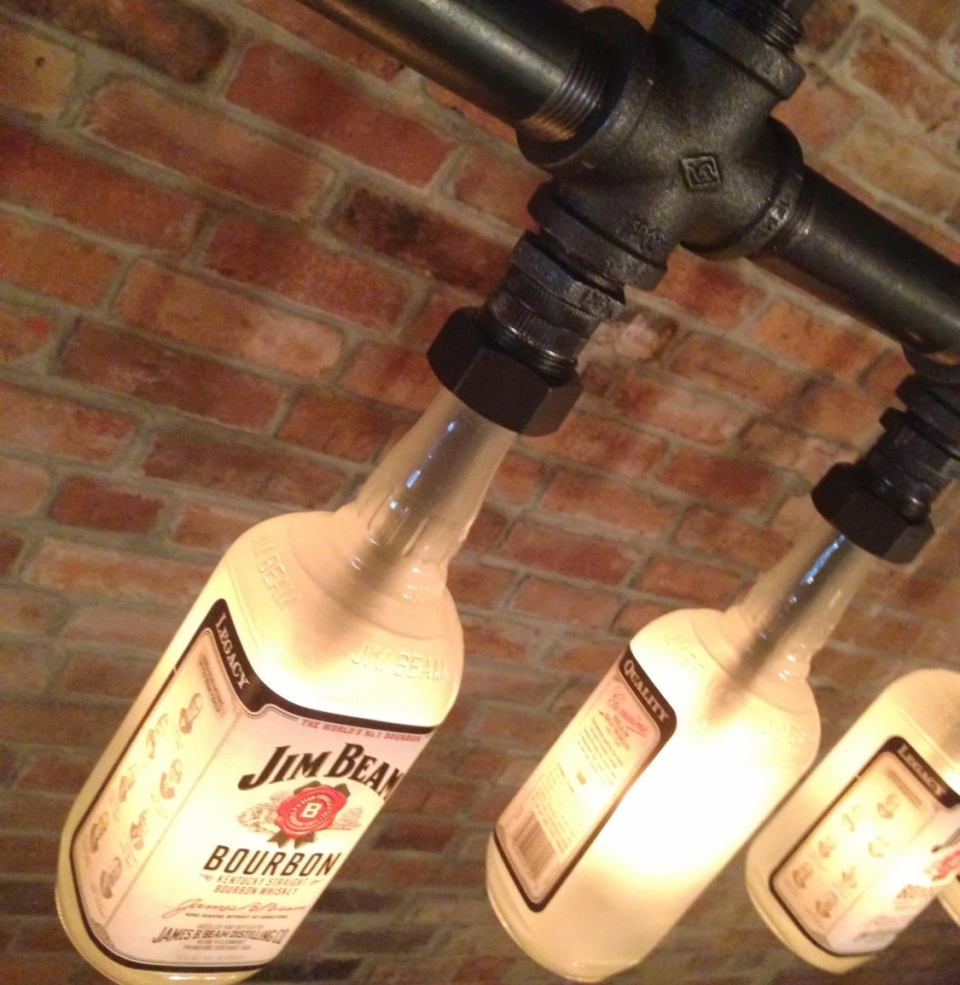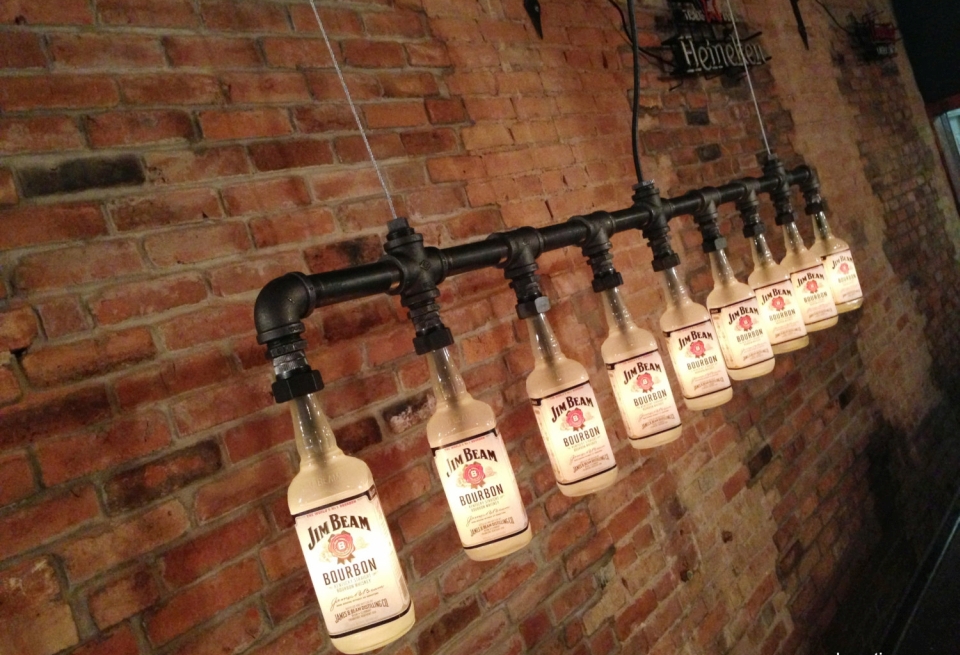 Via: CustomMade