For most of us, a bedroom is the most important and favorite place in the entire house. This personal space is the ultimate respite where we unwind or recharge ourselves by reading a favorite book, enjoying a guilty pleasure of watching television all day or just sleep the whole day in peace.
That's why your bedroom needs to be welcoming, soothing, and capable of reflecting calmness and coziness. But if you feel you've got a little bored of the current look of your bedroom, it's time for an upgrade. And why would someone not want to give their bedroom a facelift as there are plenty of creative and inexpensive ways to do so. Some of them are listed below which are just perfect to improve the overall look of your bedroom to make it appear aesthetically pleasing and practical.
# Try DIY Wall Art
If you've got that creative nerve, you can put your art skills to use and enhance the look of your room with some colorful DIY wall art. A self-made wall art will not only enhance the overall look of dull walls but also help reflect some part of your personality through it. Moreover, it will add a striking accent to your room. You can try making wall decals, DIY headboards, experiment with tapestries, or simply hang self-made paintings or portraits onto the walls.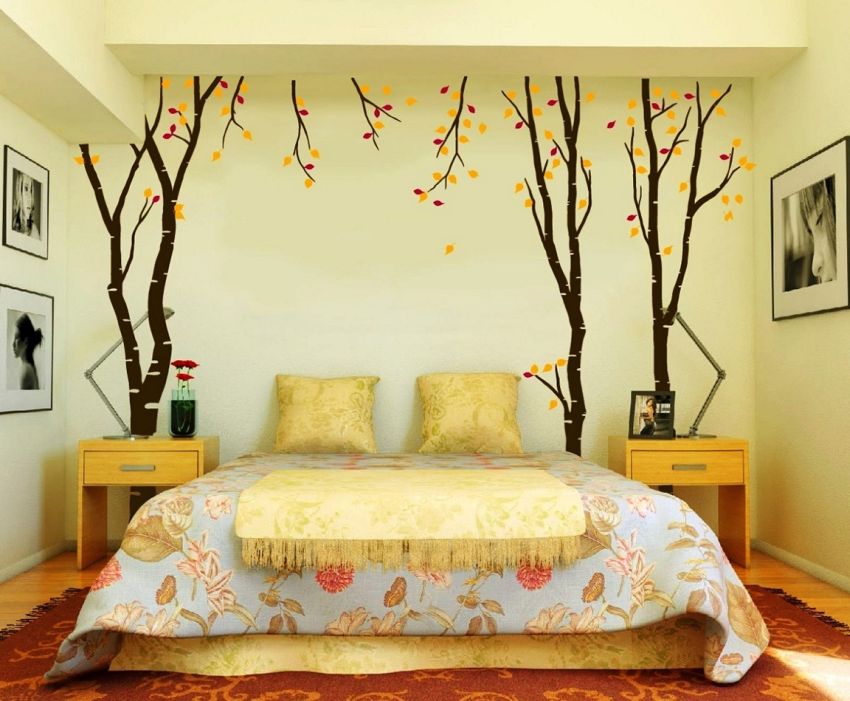 Also Read: Bedroom Decorating Ideas for Halloween
# Reposition Your Bed
Keeping bed against the wall is a very common and overrated approach. If you have a large bedroom, you have extra space to evade the mainstream. Consider adding some more space between your bed and windows. This will give a different look to your room and create an additional nook to just sit by the side of the window to read or relax while enjoying the outside views. In case you don't have a large room, try changing the position of your bed to some other side. It will bring a refreshing change to your space for sure.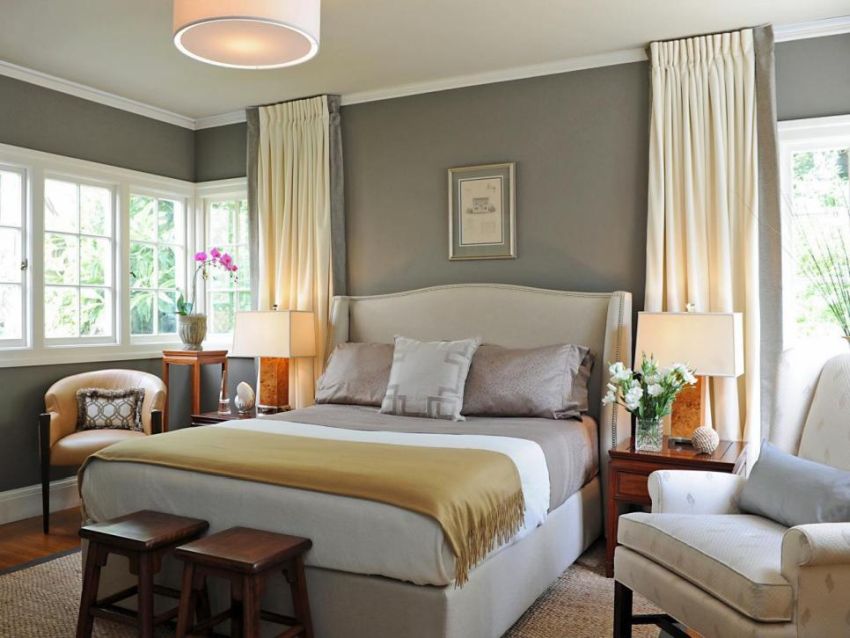 # Rearrange Artwork
Buying art from professionals can be expensive. You can simply buy some good prints from Etsy or your local store to add enhance your collection. If you don't find what you have been looking for, simply rearrange the existing artwork. Apart from that, you can start building art frames. If you have a random art collection, try putting them in similar frames to make your bedroom look like an art gallery.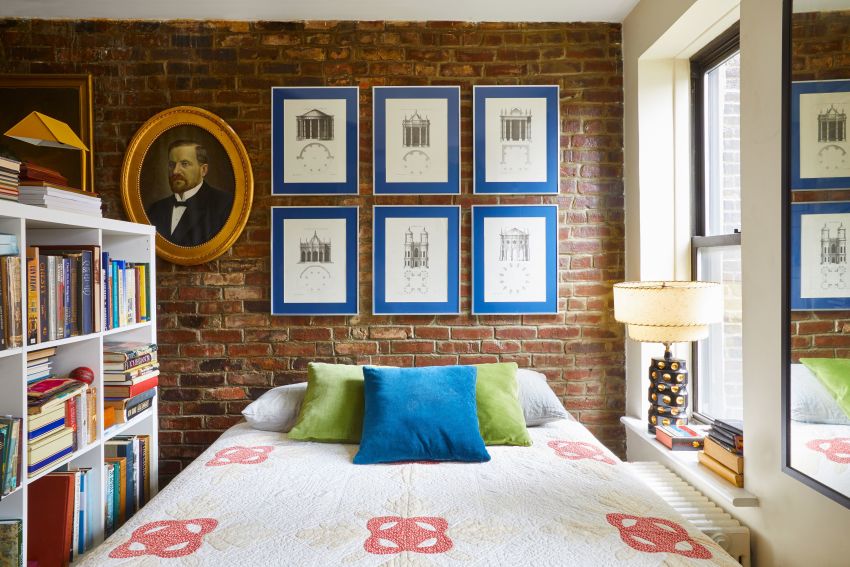 # Select Furniture of Different Purpose
It is not necessary to have a side table next to your bed. You can go for a bookcase that doubles as a storage or a display unit while serving as a side table at the same time. Moreover, it will save your room from the cliched side table look that every other bedroom has.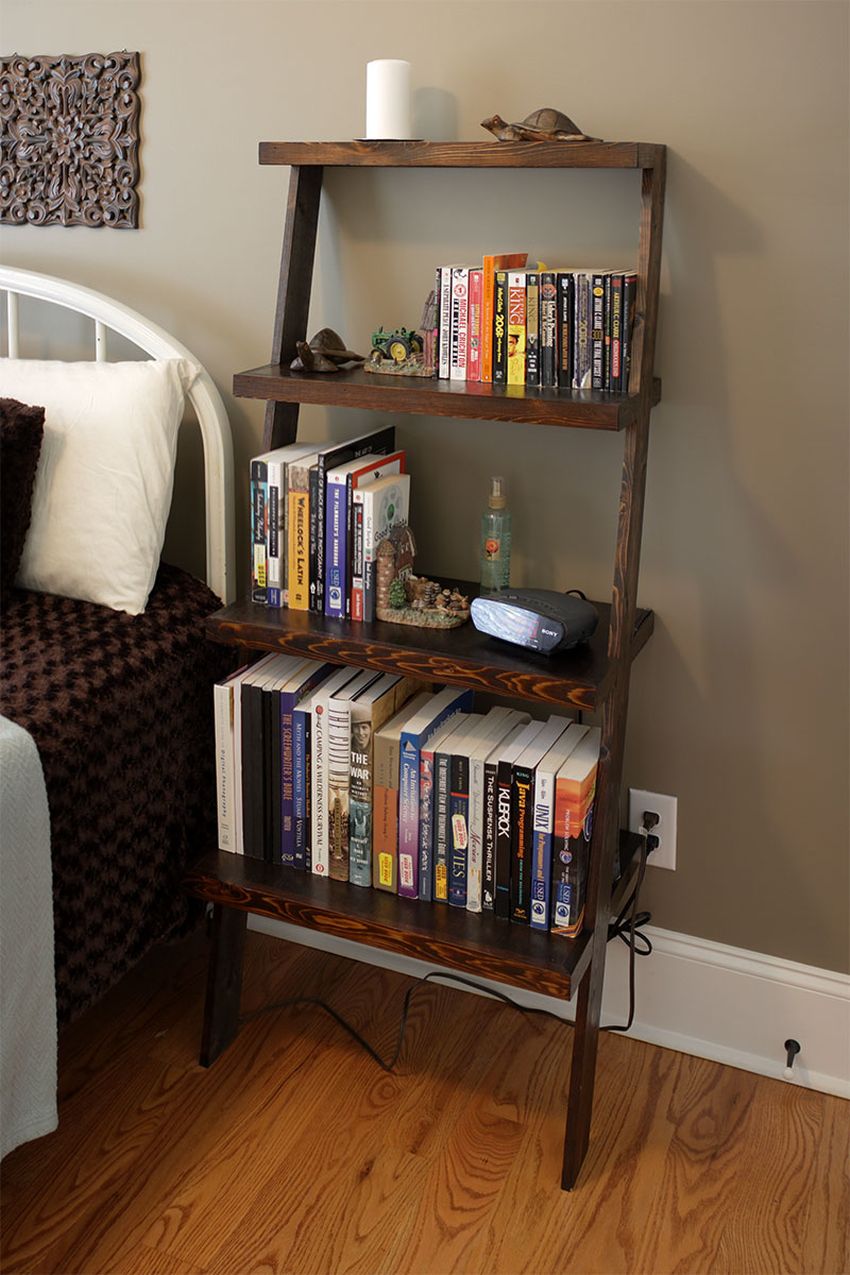 # Use Tapestries to Cover Walls
If you want to add some bold statement to your bedroom, consider tapestries. Covering walls with a beautifully patterned tapestry will instantly spruce up your room. Tapestries are available in different designs and themes at affordable rates. All you need is to select the one that goes with the theme of your bedroom and you're all set for a brand new room.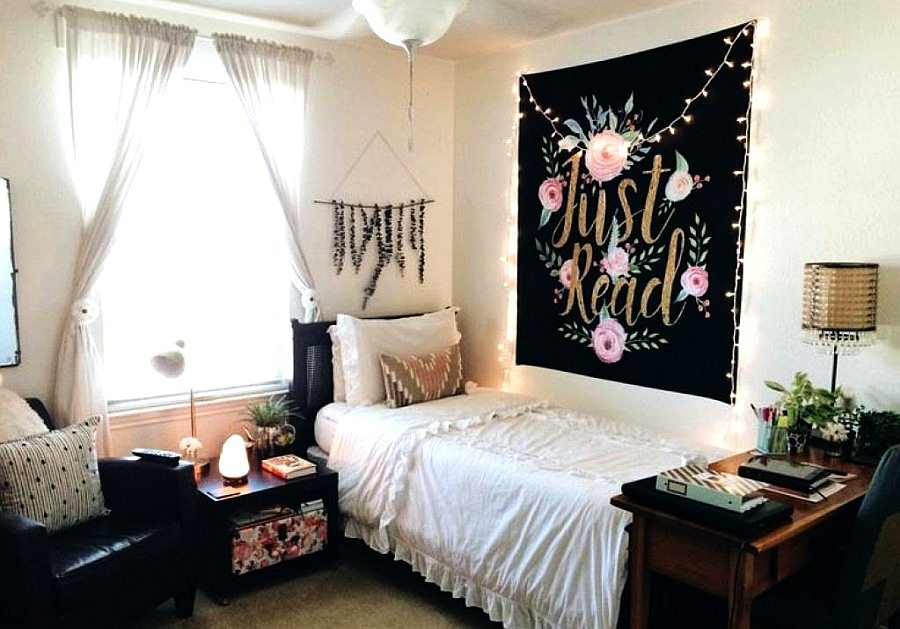 # Add a Canopy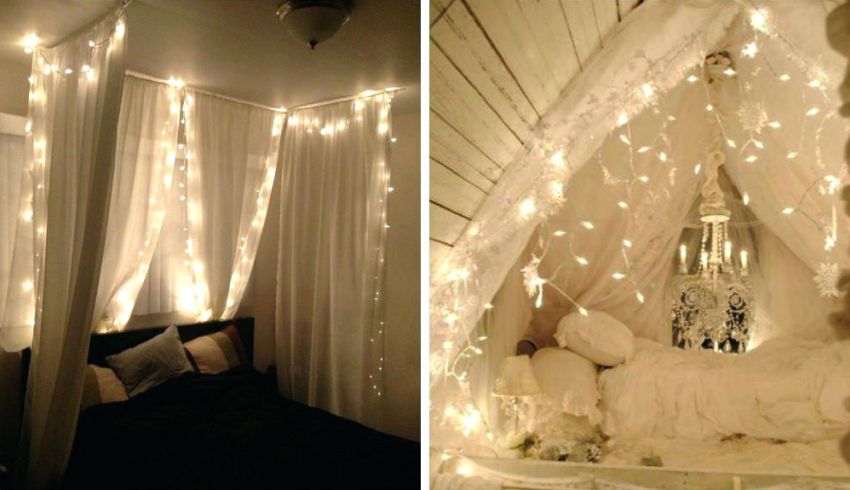 For dreamy and romantic people, a DIY canopy will be a great makeover to their bedroom. Consider creating a chic canopy over your bed or your seating area. For aesthetics, you can add lighting to the canopy for a celestial feeling. It will make you feel as if you're spending a night under the sky full of stars. The idea is perfect for newlyweds and couples.
# Get Rid of Furniture You Don't Need
It is always good to opt for multipurpose or smaller furniture items. This is because too many furniture units only add up to clutter and make your room appear untidy and smaller than its actual size. So, take a thorough look at your bedroom and find out furniture you don't really need. See if it's suitable for other rooms. Having an open and airy bedroom is always a great idea. This gives way to air and natural light, making it look more elegant, pleasant and welcoming.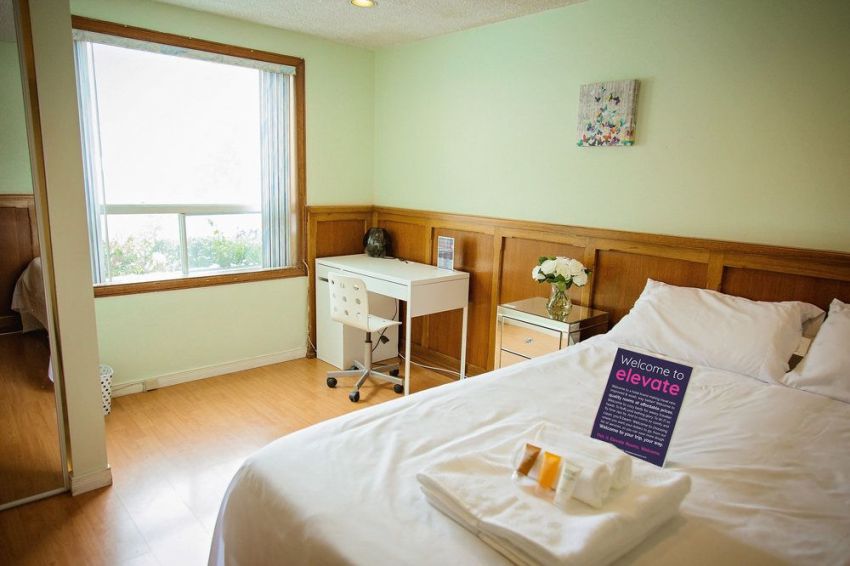 # Hide Cords
Nobody likes the mess of cords in a room. Cords hanging from your desk or walls are always an eyesore. If you have a computer or router in your room, find a creative way to hide wires, plumbing, central heating pipes, etc., by making them part of interior décor. You will love the idea because having wire clutter in the bedroom doesn't sound nice at all.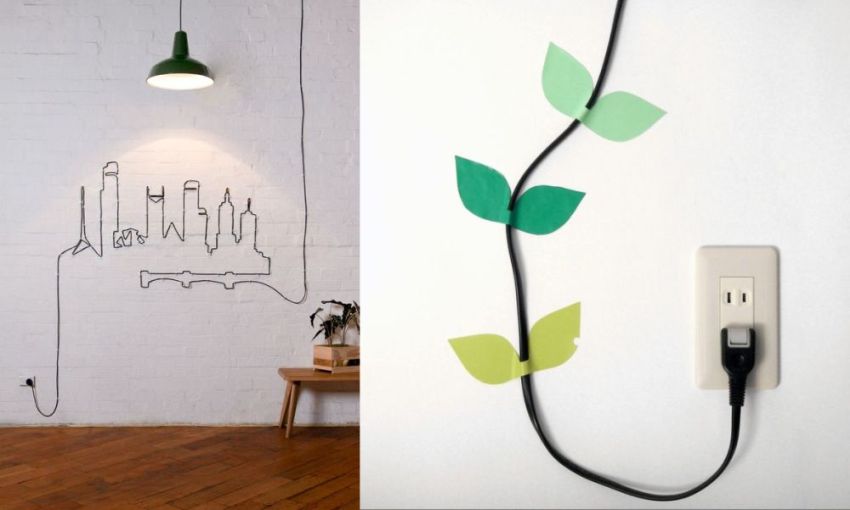 # Dust Off Surfaces and Clean Electronics
This is the simplest and easiest thing to do. It will make your entire bedroom feel new. Dusting is quite a lot of fun. Put on a song and start dusting. Since you are at it, do not forget your electronics.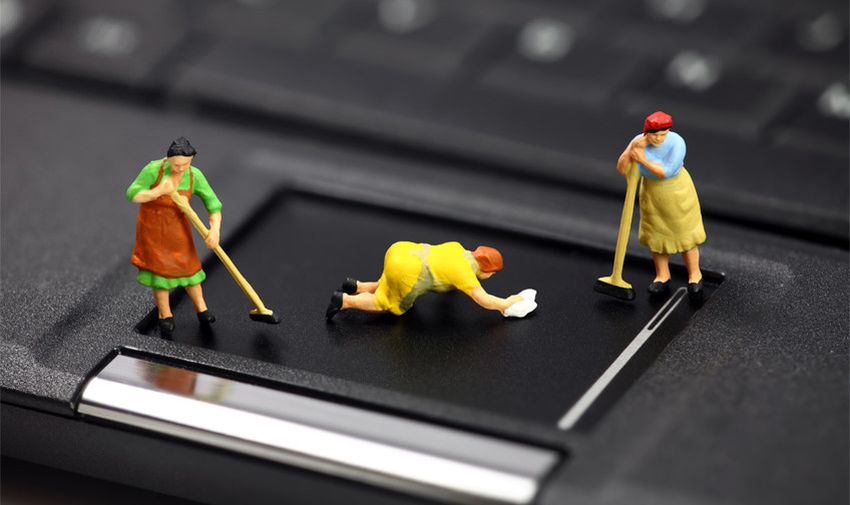 # Try Layering for an Inviting Environment
Use quality bedding. The neutral color pallet and calming textures are great for making your bedroom appear more inviting. You can also add layering with matching or contrasting blankets, pillows, carpets and a sweet smelling candle for a beautiful aroma. Don't use too bold colors, try using neutral colors. If you're someone who loves colors, try adding one popping color for a lively appeal.