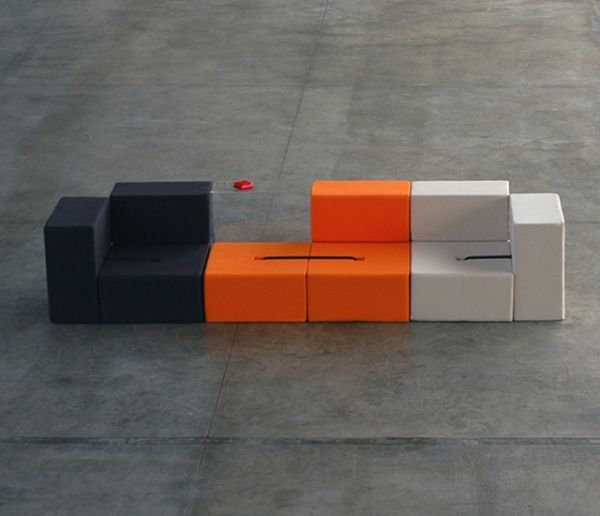 Everyone would undoubtedly agree that only a gorgeous and trendy set of furniture can add to the appeal of a beautifully designed room. If you want to keep up with the ongoing trend of furniture, then modular furniture is something to vouch for. With this sort of flexible furniture, you have the option to make judicious use of the available space. Because of the various advantages of modular furniture units, it is highly in demand and therefore various designers are coming forward with their modular units. The Infinito is amongst those modular systems that can be transformed into a sofa, an armchair, a bed, a chaise lounge, a buet, a couch,a bench and whatever other kind of seating unit that a user can think about.
Designed magnificently by Spanish designer Oriol Barri in collaboration with Sonia Blanco, this modular seating system dubbed as Infinito gives the user a galore of opportunities to be a little creative and arrange the three basic structures in infinite number of ways and create a seating arrangement of their choice and preferences. Each of the three independent geometric elements made of foam offers the necessary comfort that is required of a seat. These are connected together with elastic bands not only make the movements like folding and rotating pretty easy but also assures the union of the pieces.
The Infinito is a splendid multi functional design that can be adapted easily to every need of use and therefor will be appreciated by many people especially those who have space issues.  Moreover, its low cost of production acts like a cherry on the cake. Watch the small video below to appreciate the product a little more:

INFINITO from Oriol Barri on Vimeo.
Via: Themag