Ever wished an Irish bar was closer to your home? The owner of Paddy Wagon Pub has heard your plea and created a portable Inflatable Irish Pub to add fun to your backyard party. Taking a cue from inflatable bounce houses at kids' birthday parties, the Boston-based company has created a cool blow-up version of an Irish pub.
It looks like a real Irish pub inside and out, and comes complete with brickwork, chimneys, a fake fireplace, as well as lighting fixtures are printed right onto the vinyl. Although everything in this pop-up bar is fake, but beverages offered in the pub are very real for an authentic party experience.
Not just your backyard, but you can also take this portable pub to any other outdoor location such as the beach or any lakeside location. After use, it can easily be deflated and packed for easier transportation. It can be packed up in your backpack or other traveling bags.
The large version of the pop-up bar is able to accommodate up to 80 people, while smaller version can host a more intimate affair. In addition to whiskey and stout, the Paddy Wagon Pub offers a full range of drinks and Irish fares such as soda bread, Shepherds Pie, and curry fries.
It will surely bring realistic bar feel right to your backyard. Besides booze and eatables, they'll provide live music or DJs, and Irish step dancers. Even dog lovers can rent out one of these pop-up pubs for fun dog events. You can book any sized inflatable pub from the company's website.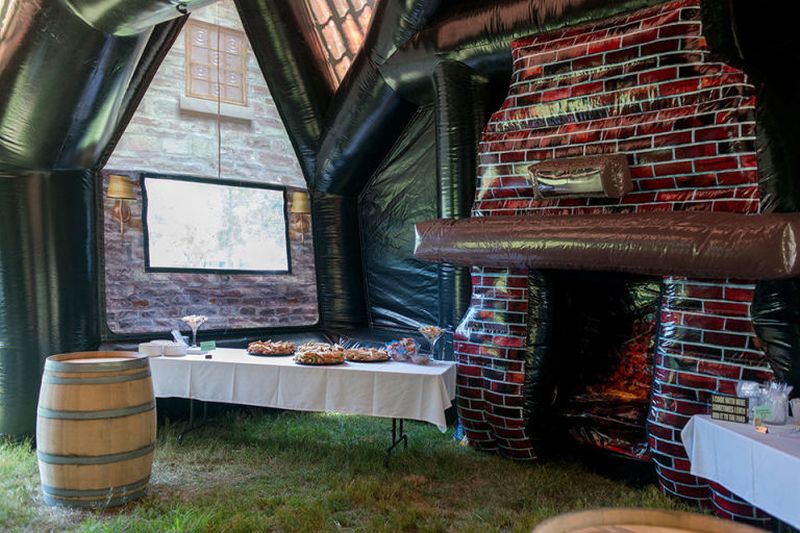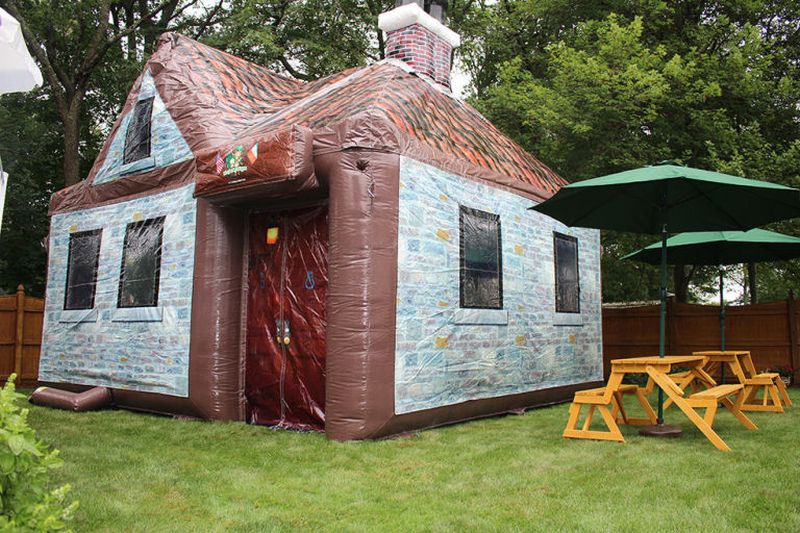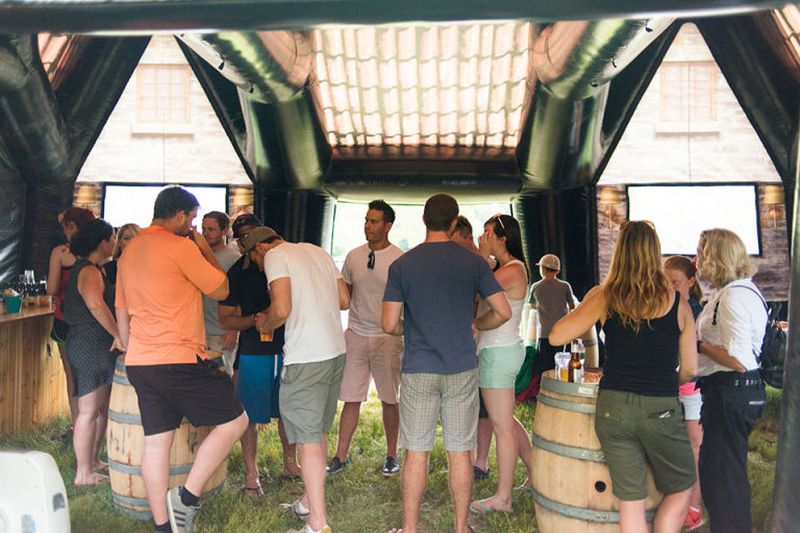 Via: CountryLiving