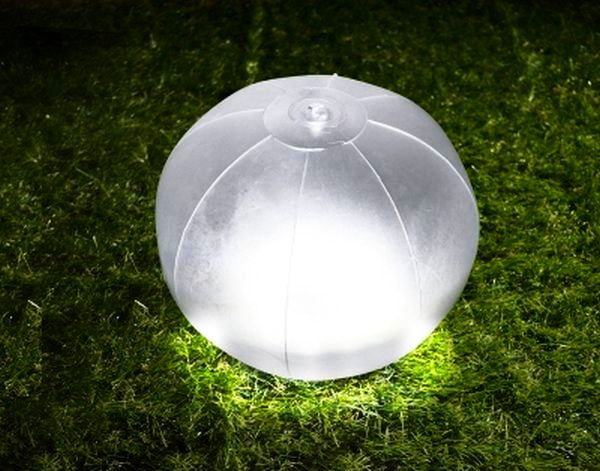 Tokyo-based household equipment manufacturer Green House has created a transparent beach ball shaped LED Solar Lantern of GH-LED10SLA series. This transparent ball-like lantern is made of IPX6 waterproof material, thus making it durable for outdoor use even in monsoons. The small LED fixtures are circularly embedded within this inflated structure at its base, and this inflated ball shaped lantern can also be deflated when not in use.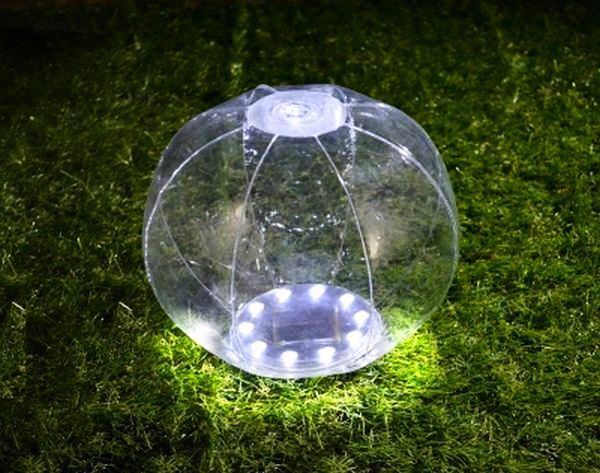 The lantern measures 8 x 8 x 8-inches and weighs only 99 grams, making it a lightweight lamp which can be carried to any indoor or outdoor location where you require additional lighting. Moreover, it comes with a hook-and-loop fastener to easily hang it for a more decorative interior within home.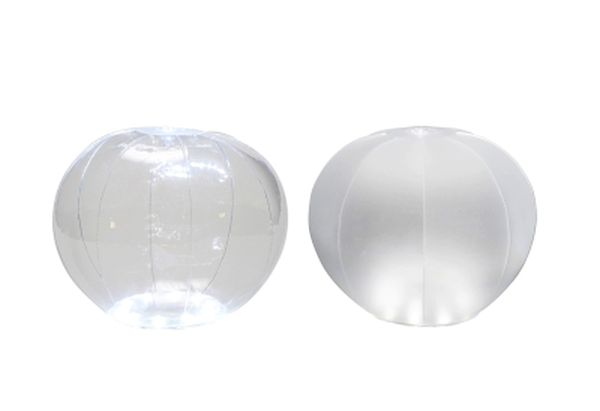 It's not hard to guess that the solar lantern is charged using sunlight and doesn't require external batteries. On charging the lantern for an hour in a sunny day, it will stay lighted constantly for about 5.5 hours. However, on full charging, that takes 20 hours under direct sunlight, it can brighten up an entire room for about 16 hours.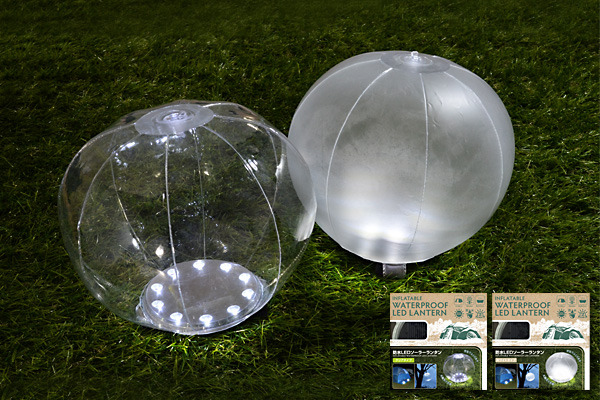 The solar lantern can be kept on floor or hung down from the ceiling using its loop, for a perfect radiating environment. This amazing lamp would enhance look of any indoor or outdoor location by spreading pleasant ambiance of light all over. You can purchase it online just for 2,462 yen (approx. US $24).
Source: GreenHouse