The impressive scope of recycling has certainly given us a slew of innovative furniture conceptions to write about. Anyhow, a very few of them are actually practical when it comes to real time usage patterns. The Tavomatico table line is one of such rare specimens, and it does entice us with its essence of vibrancy.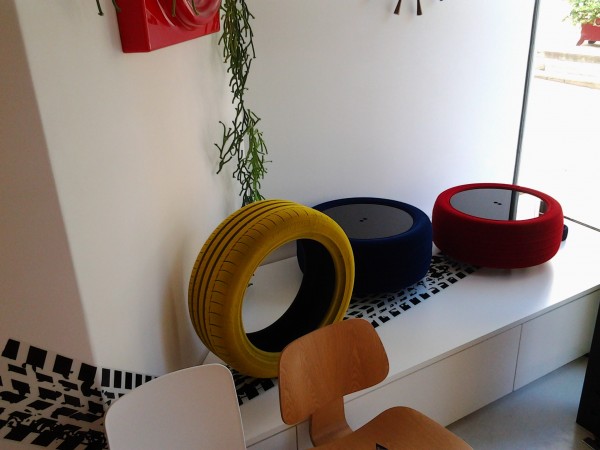 Designer Giacomo Mondini has always been an aficionado for various automobiles and their engines. And, it this heartfelt enthusiasm for automotive parts that directly translated into the ingeniously conceived Tavamatico. Basically, the ambit is pretty simple; used tires were once again given a new life by transforming them into bantam table sets.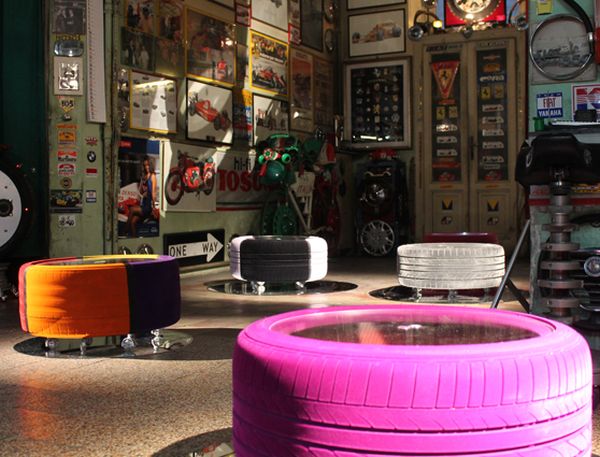 These remarkable designs do go by the nature of commercial practicality, as the color schemes are nigh endless in their visual variance. Moreover, the usage of other materials are just limited to a plexi-glass cover (on the rim of the tires) and addition of small wheels at the table's base (for improved portability).
Finally, the good news is that Mondini's automotive inspired designs do not stop with the Tavamatico. In fact, the resourceful designer has also contrived some plans to create other recycled furniture items from redesigned mufflers, emergency cones, and even discs.