If you're one of those who often provide their dogs with utmost comfort, then you'd surely love the 'Inside Dog House' by Sauder to make your pup feel at home all-the-time. This minimalist yet contemporary pet furniture is designed to give your pooch some personal space for sleeping comfortably and munching their favorite food anytime.
The dog house is made from solid veneer over MDF construction and finished with Jamocha Wood, making it a perfect pet furniture piece to suit any corner of your house. Inside section of the dog house includes cozy fabric-lined bed, adjustable shelf with stainless steel food bowls and additional storage space for keeping canine's as well as your belongings. With a soft cushioning inside, the doghouse forms a comfortable oasis for small or medium-sized dogs to relax.
On roof top, there is a small flat surface to store desired accessories and an elongated wooden stand to hold your scarves or belts. This means the dog house not only offers a small living space for your adorable pet, but has convenient storage option for you as well. You can purchase this subtle yet practical dog shelter for $170 USD.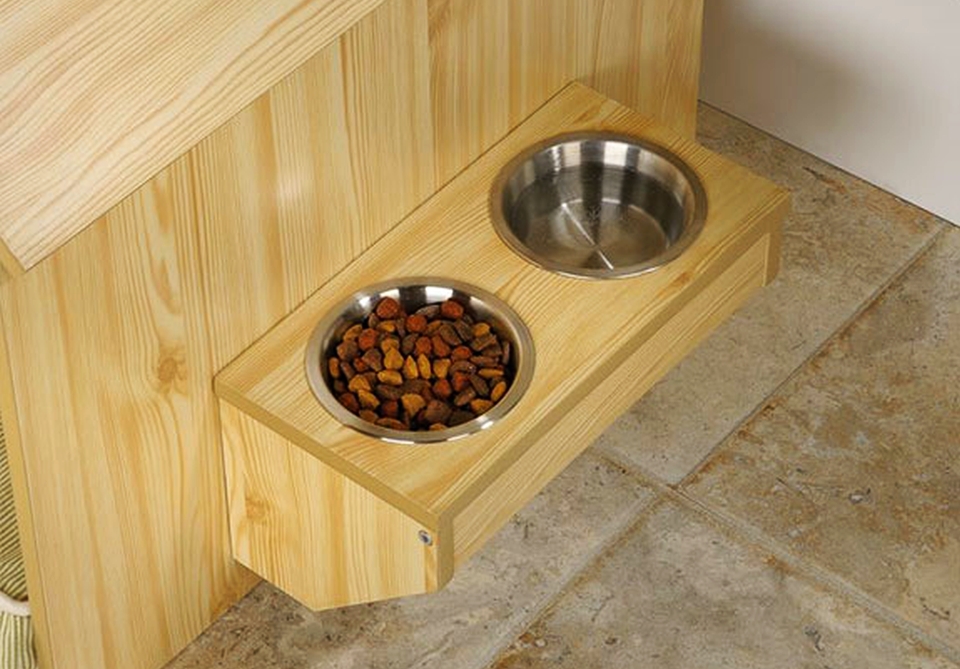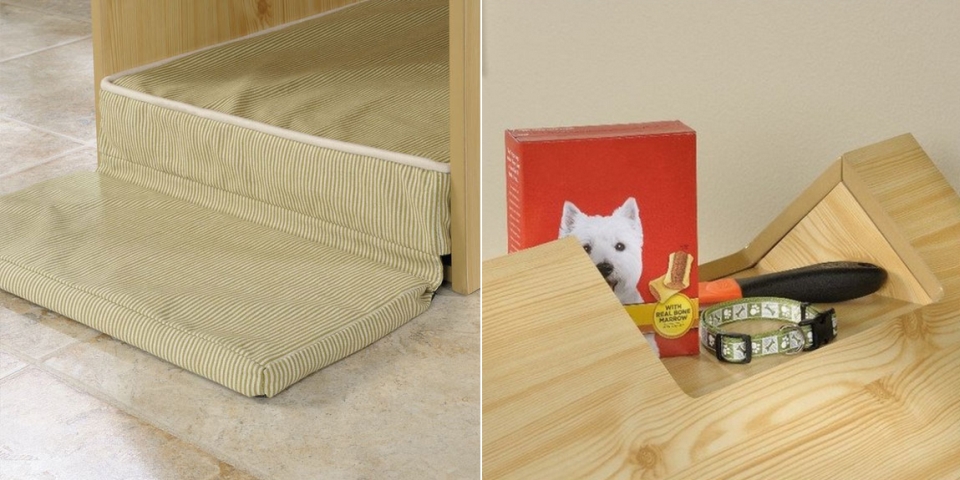 Credit: Fancy