Motley Crue's bassist Nikki Sixx and his wife, Courtney, always wanted a private home theater in their home. For that, they found the perfect home two years ago in Westlake Village for $4.125 million. The 10,300-square-feet mansion came up with an all-purpose room that's now transformed into a glam-rock-inspired entertainment haven.
Courtney, who's a DIY enthusiast and hosts the How2Girl YouTube and other radio shows, has herself remodeled the room into a luxury entertainment area. With the help of customized home theater company West Coast Systems, she has installed a huge 178-inch TV screen in the home theater with 20 seats.
Interior is by their favorite designer Ralph Lauren. Hence, boasts the signature plush, red-velvet colors all around – from walls to loungers and armchairs. The leopard-print carpeting and custom-built, black-leather bar chairs with brass studs are fixed around the bar, which is covered with black marble that feels like leather.
A rose-gold chandelier, bought from the Rose Bowl Flea Market, adds decorative touch to the classy interior. Besides all that, the theater also houses a mini-recording studio for Nikki. The recording studio remains hidden behind a curtain until revealed at press of a button. The theater also has its own bathroom.
On Monday nights, Courtney welcomes all her friends to watch their favorite movies, while enjoying some wine and other drinks. Although their dream home theater is loaded with all luxurious amenities, but Courtney would love to have their personal popcorn machine as well.
Well, this is what a rockstar's personal home theater looks like – completely lad in richness. Why not? Even a rockstar needs some entertainment.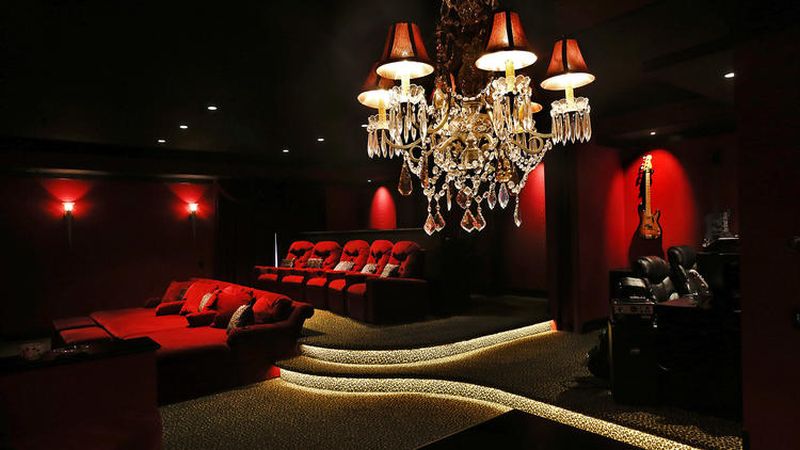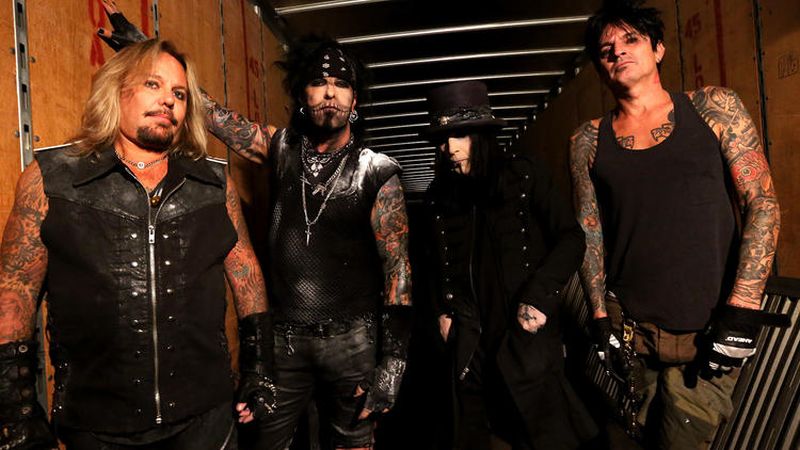 Via: LATimes