Sky pools are becoming prime features in big and luxurious properties whether built for residential, commercial, or hospitality purposes. Real estate ventures are interested in adding this attractive water feature in order to make their properties feel classier. This may be the same case with the Dahua Group's 300m Hawthorn Park development that features a sky pool, the very first in Melbourne, Australia set to open next summer.
Construction firm Hickory Group has built the sky pool at this Rothelowman-designed property. Suspended seven stories above between two buildings, it is a 25-meter lap pool with a see-through acrylic bottom, providing swimmers breathtaking views of the landscaped gardens 18.5-meters below. Swimmers may want to take a deep breath before diving in, for it is not for weak hearts.
Actually, there is no need to worry – the bottom is made of 80mm-thick acrylic and has a stainless steel frame from Italy. For safety, there is a sensor that triggers water to be dumped into tanks below the pool in case of high winds. Hickory Group has taken seven months to realize this suspended swimming pool project.
Also Read: Piscinas de Arena can Build Beach-Like Sand Pool in Your Backyard
Hawthorn Park comprises four interconnected residential buildings on a large 12,600-square-meter property. The development offers 345 spacious dwellings including apartments, townhouses, and retail tenancies.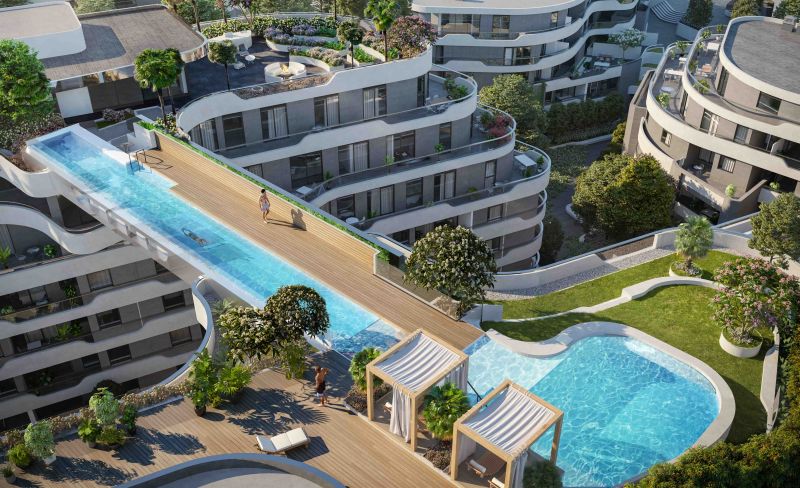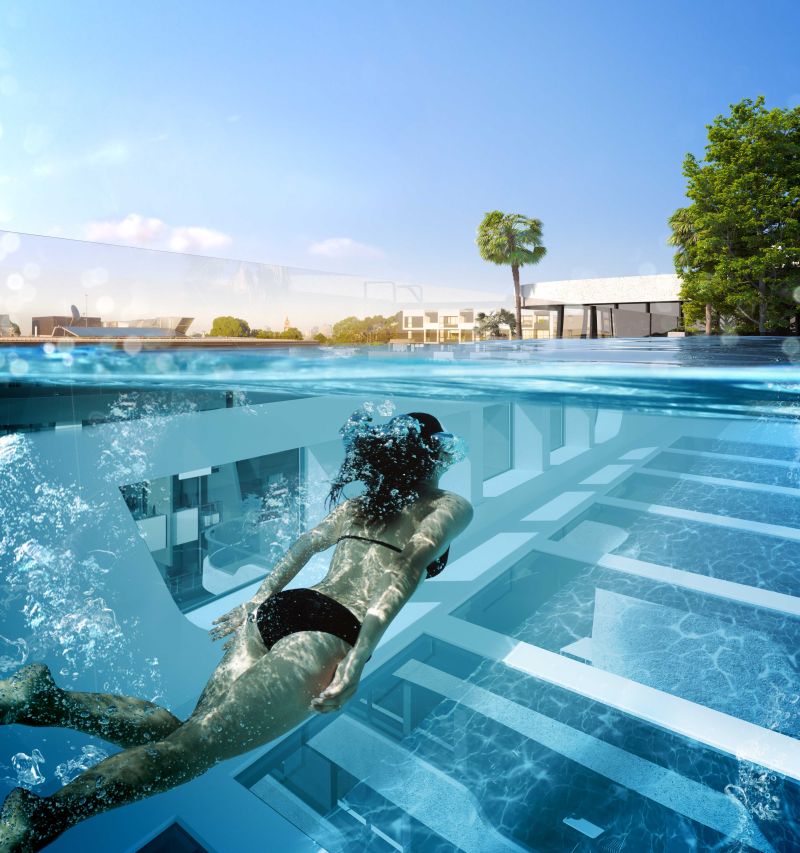 Via: NewsAU