The world is full of creative people. Case in point, a Russian woman who has been creating replicas of classic artworks on wooden boards with colorful sewing threads. Ani Abakumova has created many iconic paintings in string art, including Mona Lisa and The Girl with Pearl Earrings.
While husband Andrei Abakumov uses computer programming and mathematical algorithm to create future images, Ani recreates the paintings with colored sewing threads on a circular wooden board. The round loom has nails hammered to the sides and Ani winds the threads around these nails to create a beautiful string version of the painting.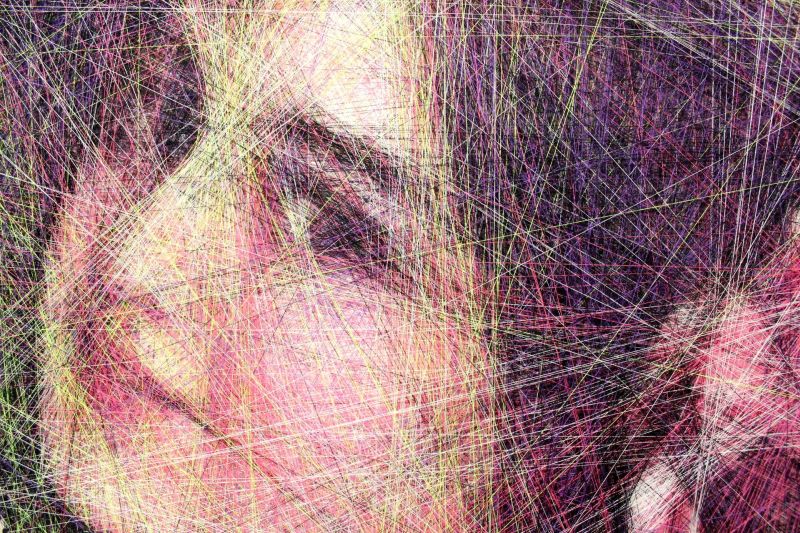 The net of colorful threads here in this work might look simple but it is not easy to get the calculations right and create a picture out of it. The use of black, white, purple, pink and yellow threads is beautifully executed.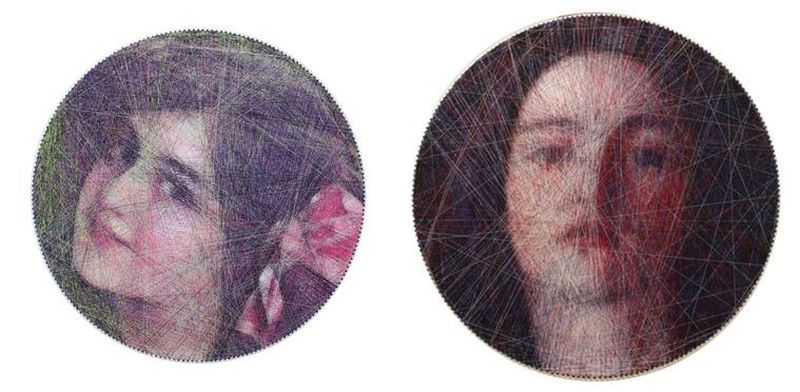 Ani says that many before her have already tried this but no one has ever recreated paintings with colorful thread, it was always black thread. Her work is totally mesmerizing and fun to watch, check out her Instagram profile for more.
These artworks are up for sale, priced at $1,299 each. If you want to deck up your home with a piece or two, you can head over to SaatchiArt.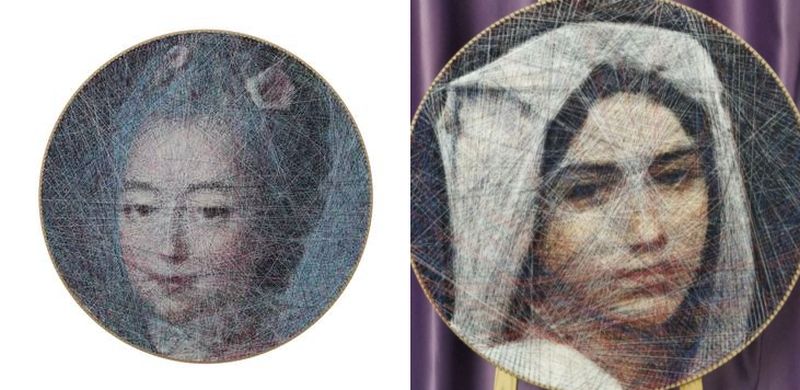 Via DesignYouTrust