Artistic furniture pieces are not only functional, but also add decorative charm to any interior. The interactive Bionic Sideboard by Rui Viana, Portugal-based designer from Piurra, is one such aesthetical as well as practical furniture design. Viana teamed up with Luis Filipe Fernandes to create this elegant wooden furniture for Art On Chairs 2014-15.
This eccentric cabinet sideboard features pixilated front with rotating hexagonal facets strung on rods. These twirling hexagons looks somewhat like a beehive, due to different orientation of each element and natural grain of the wood. The hexagonal elements can be changed into varying forms, creating stunning effects of color and light.
Bionic sideboard is idyllic furniture piece for those who often like to change items around them. You can anytime play with this interactive furniture and create various designed configurations. It will certainly add playful touch as well as fun element to any contemporary interior.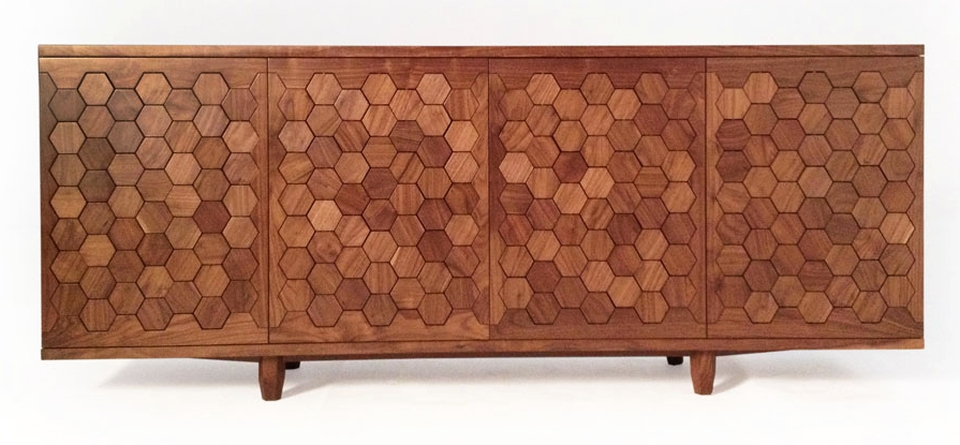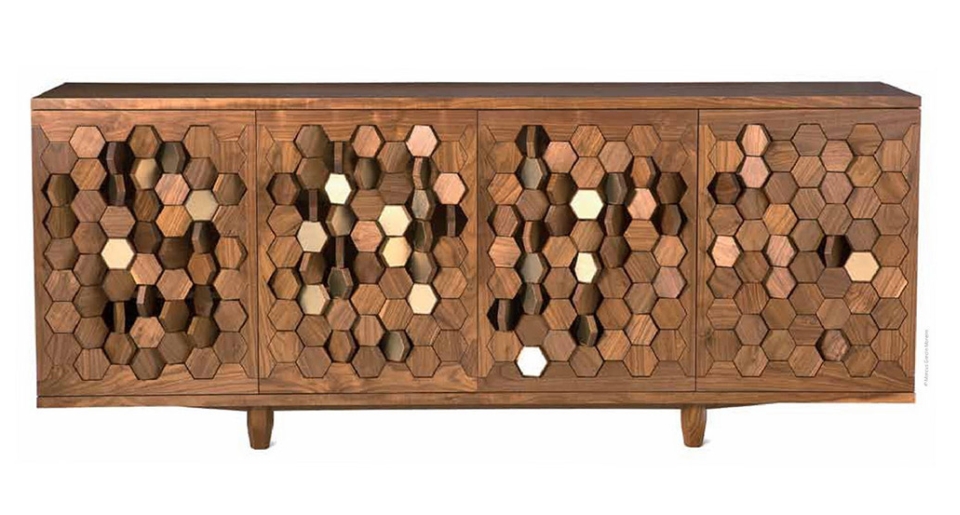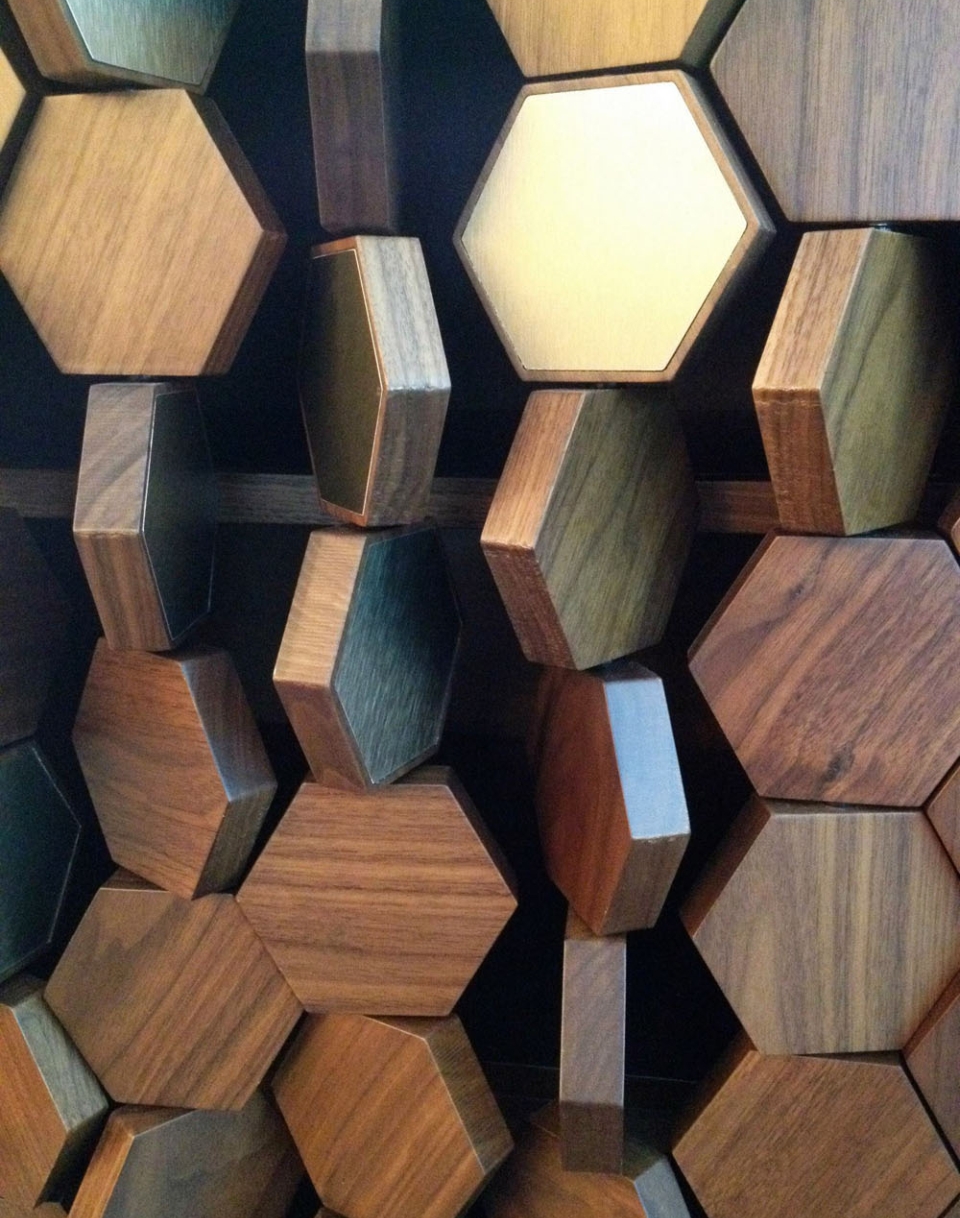 Credit: DesignSpeaking