At Salone del Mobile 2018, Preciosa Lighting is exhibiting an interactive lighting installation that beautifully showcases their expertise in lighting design and passion for Bohemian culture. Dubbed Breath of Light, the interactive lighting installation consists of a bunch of opal crystal bubbles that brighten and dim with the breath of the person nearby. The installation also creates sound effects as per the movement of light to make it more interesting for visitors.
Visitors can interact with the installation by walking around the orbs. There are special points at ends of the installation which can be used to blow air into orbs to manipulate lighting patterns and music.
Interactive lighting is not a new concept, but the inclusion of poetic or playful contexts of light is what makes this lighting installation different from others.
The installation injects new life into lighting concepts, inviting visitors to interact with it.
Michael Vasku, Creative Director at Preciosa, says;
Breath of Light is a scripted behaviour, not a static animation. This means that every time one breathes into the installation the light is traveling a (slightly) different path. The dynamic light effect is never the same, unlike a repeating animation that loops over and over again. That makes it interesting to repeat one's action, not to mention that once another person breathes into it and the breaths meet, it creates another effect thus prompting human play.
Also Read: Studio Swine's Interactive, Multisensory Installation At Design Miami
In addition to the Breath of Light installation, Preciosa will be introducing Pearl Drop pendant lamp by Frank Tjepkema at the fair. Created from hand-blown glass opal spheres decked with intricate brass details, it is an elegant light fixture, accenting both contemporary and classic styles.
https://www.facebook.com/PreciosaLighting/videos/1613946485392425/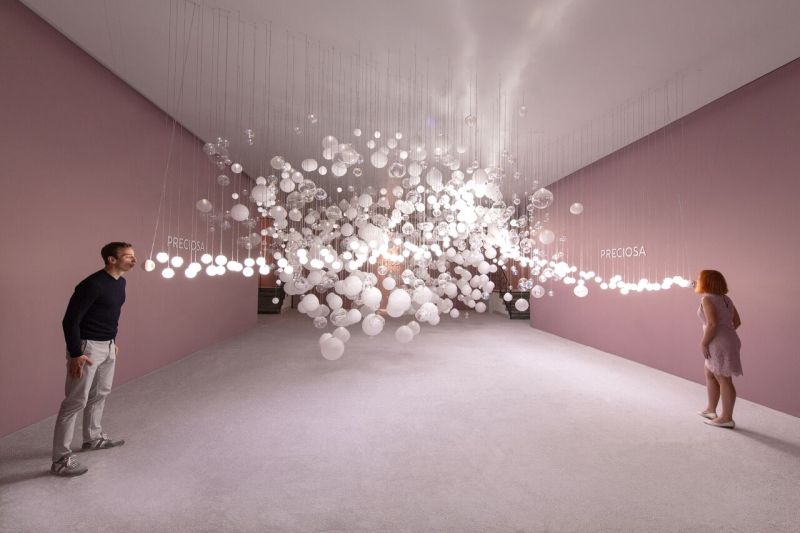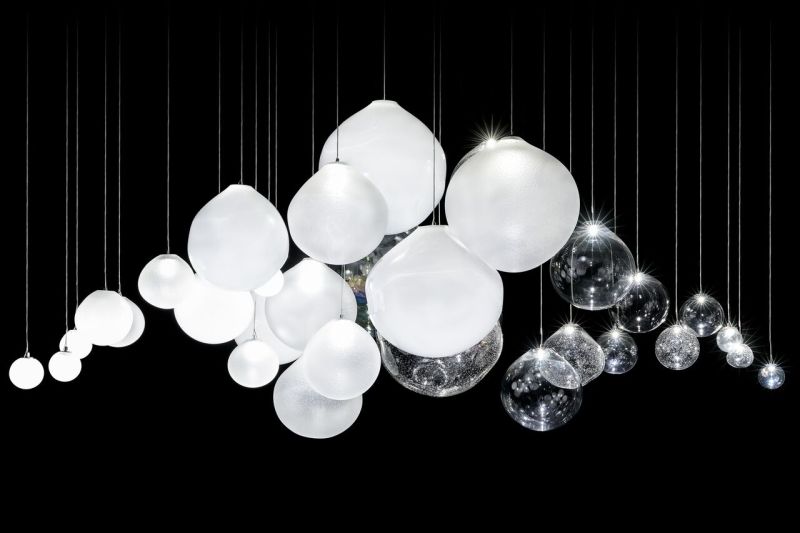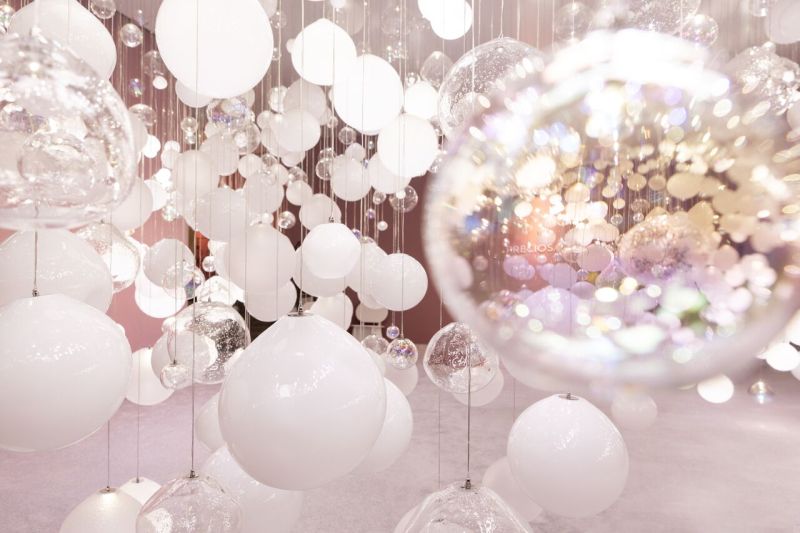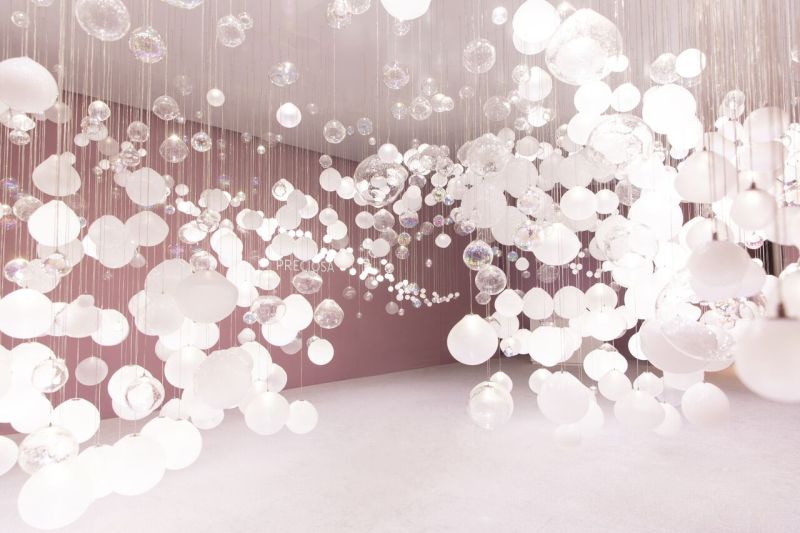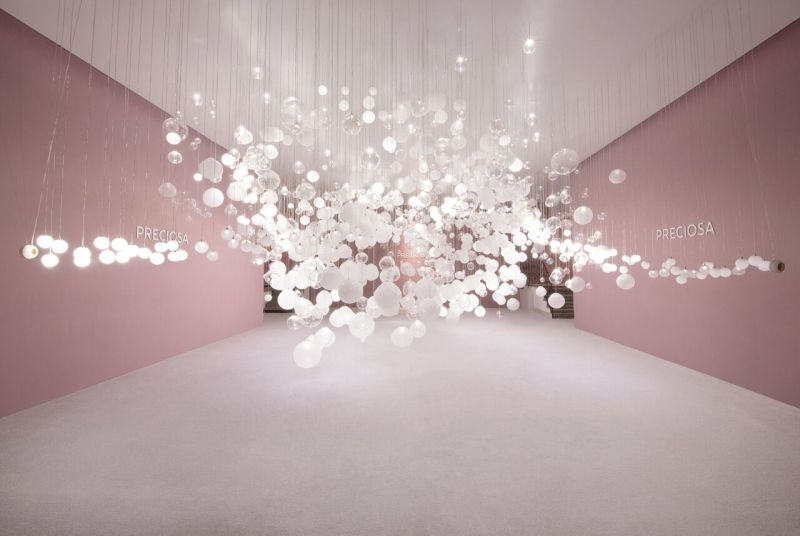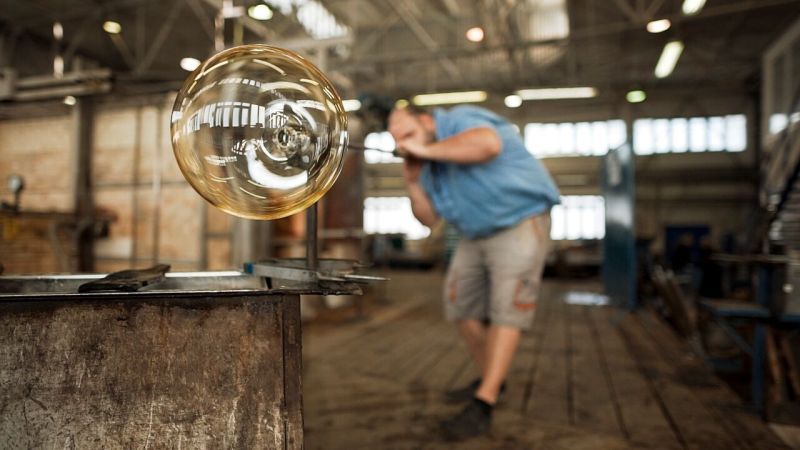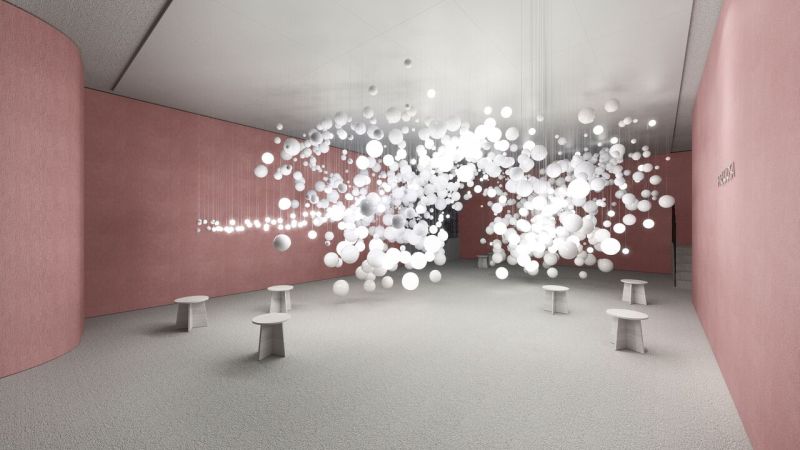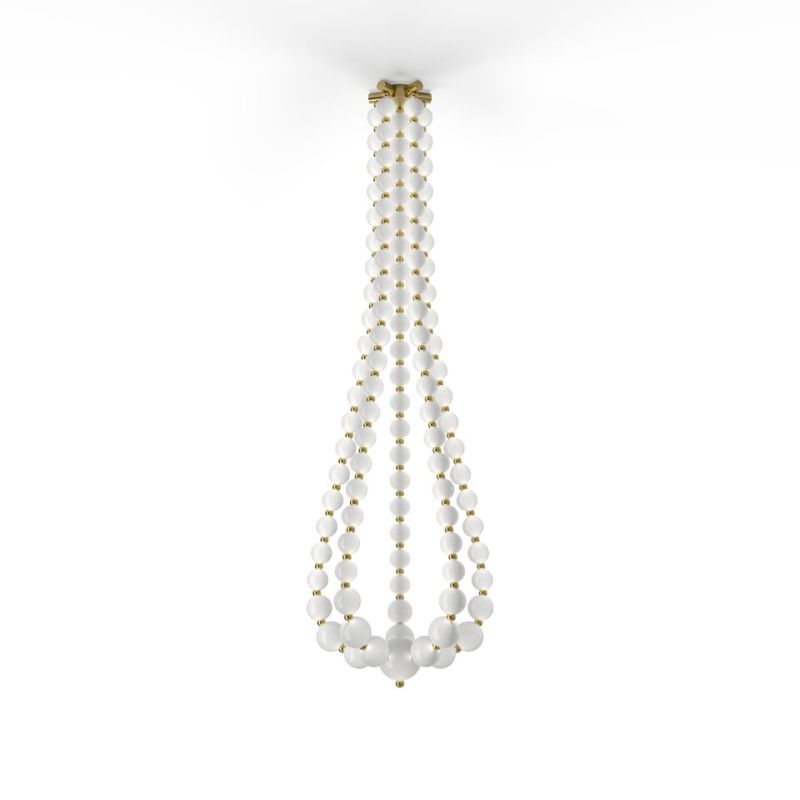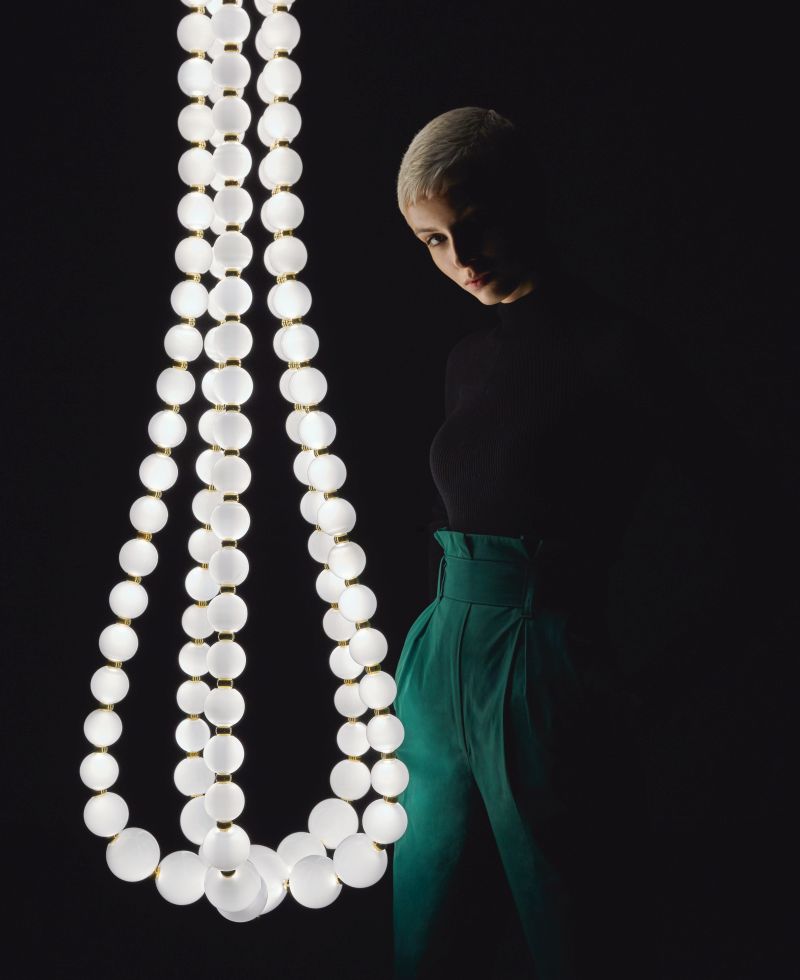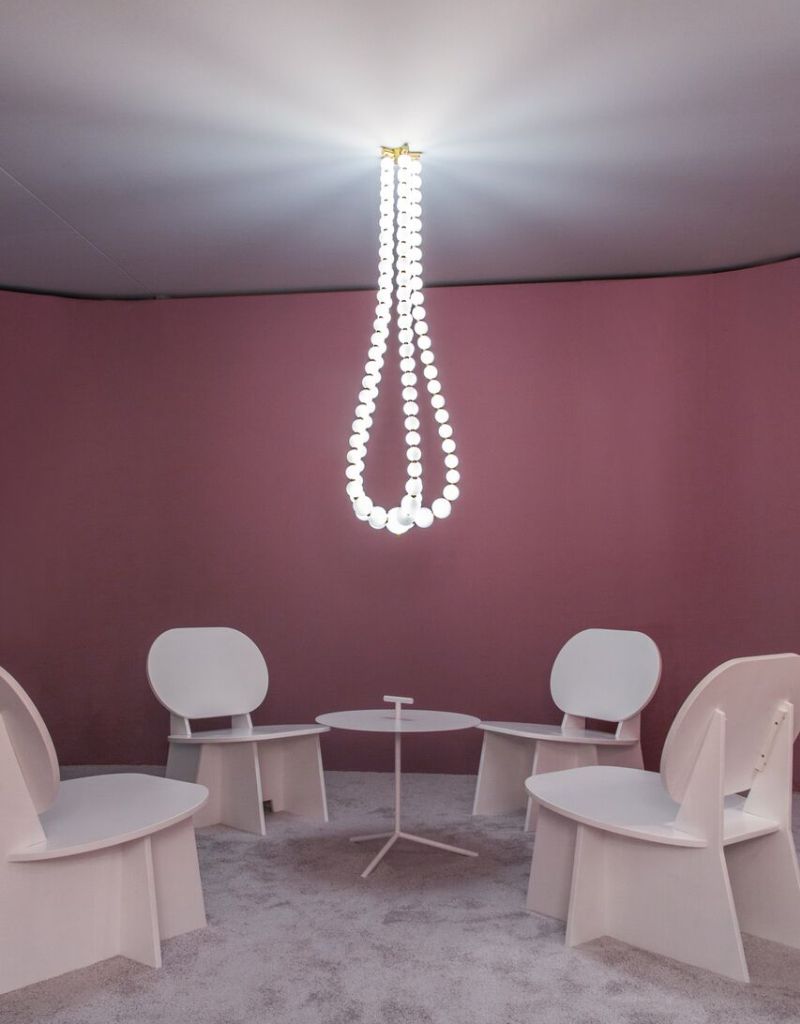 Via: AM