Dominique Ansel, New York-based pastry chef, and inventor of the cronut, is back with another innovative treat, dubbed Churroduo. It consists of interlocking, pyramid-shaped 3D churros – as you can see one churro is darker than the other.
The darker churro is made with black sesame and black sugar, whereas the lighter churro is made with white sesame and cinnamon sugar. The interlocking geometric treat is served with a caramel dipping sauce. This mouth-watering treat is surely going to satisfy the sweet tooth of any math nerd.
For the time being, this geometric treat is only available at Ansel's Tokyo bakery. However, he is planning to sell them at London and NYC locations as well. But for now, you have to book a flight to Tokyo if you want to enjoy this delicious sugary treat.
Besides this unique pastry, he also unveiled flowering marshmallow for hot chocolate last month. Ansel is indeed one creative pastry chef who never fails to impress the sweet-toothed customers. Check out more delicious treats at Ansel's Instagram account.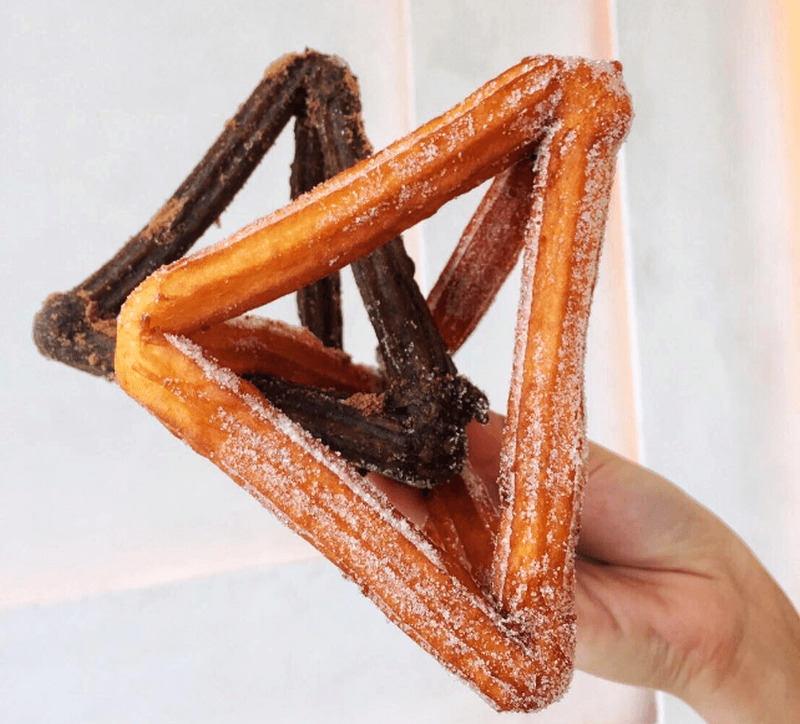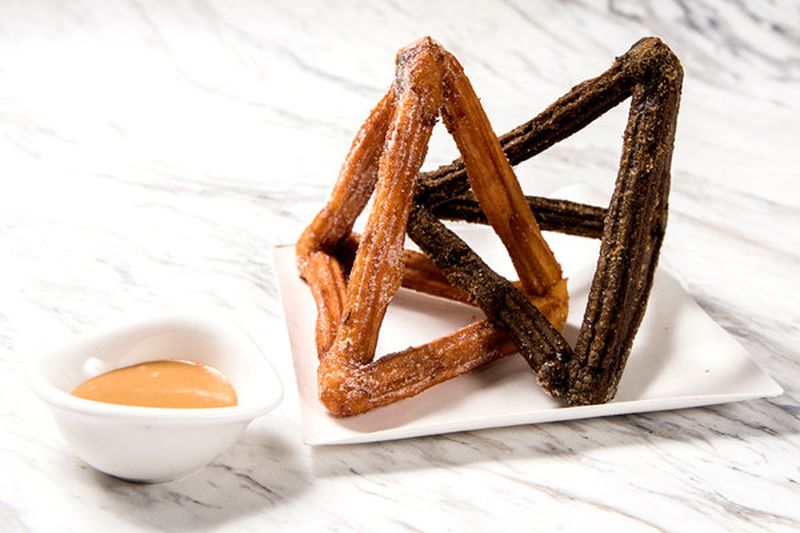 Via: Foodiggity