Brazil-based artist duo Janaina Mello and Daniel Landini of Mello + Landini has created Ciclotrama series of organic rope sculptures that branch out in form of organic trees or roots. Inspired by nature, this rope sculpture lineup looks like leafless trees that are made out of huge piles of ropes.
According to Mello + Landini, this collection is designed to symbolize the passage of time. Each installation includes a length of rope laid on the ground and further splintered into pinned tree-like sculptures fastened on the walls using nails. These creative objects can be part of your home or office space to take contemporary interior to another level.
However, these creative rope formations are made in different colors. Besides acting as eye-catching decorative wall art, these rope creations also represent the fleeting state of our environment. Illustrating the passage of time, the tree-inspired sculptures are also tangled to represent the varying paths one can take in their life.
Check out the images of Ciclotramas in different sizes, colors, and patterns. You can even purchase Mello + Landini's artworks on Artsy.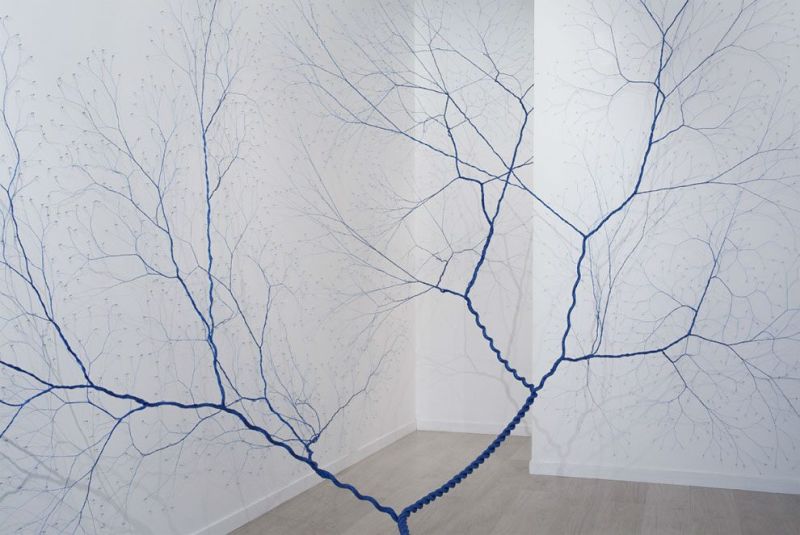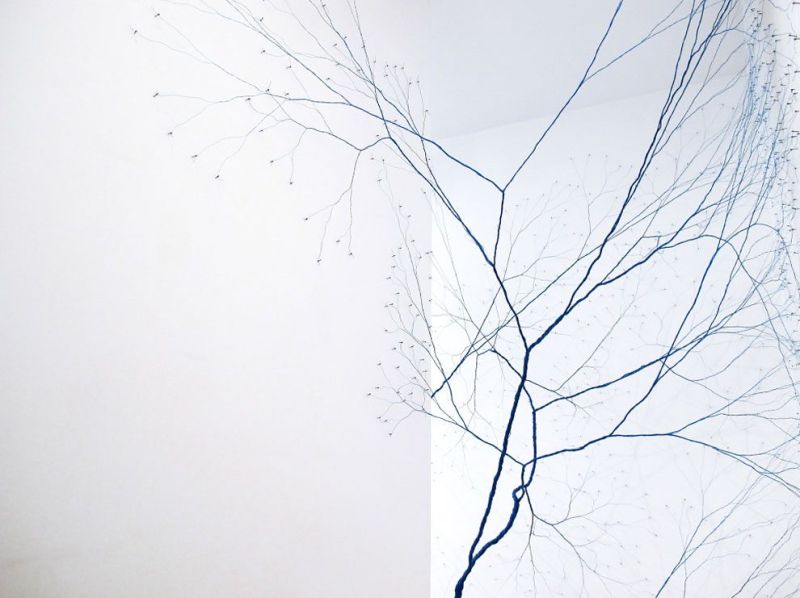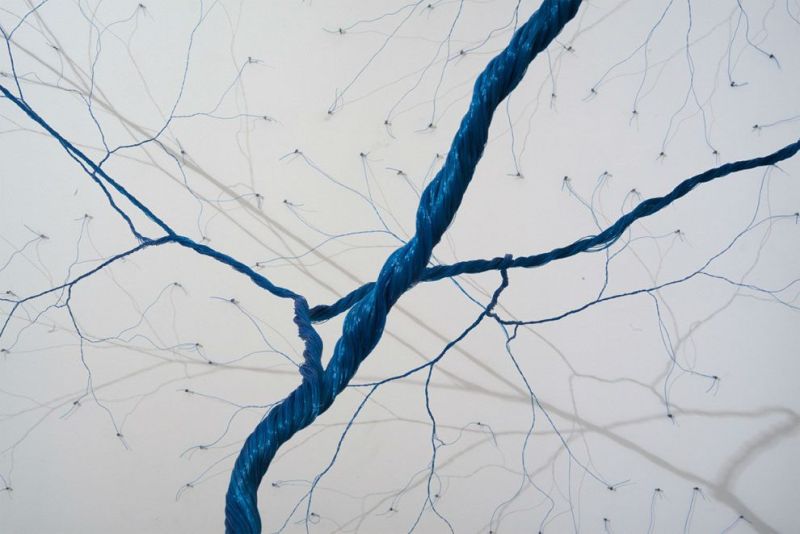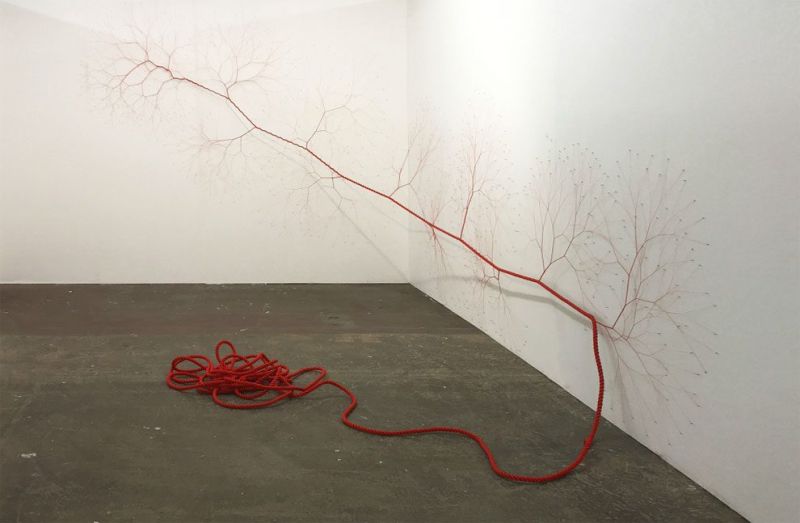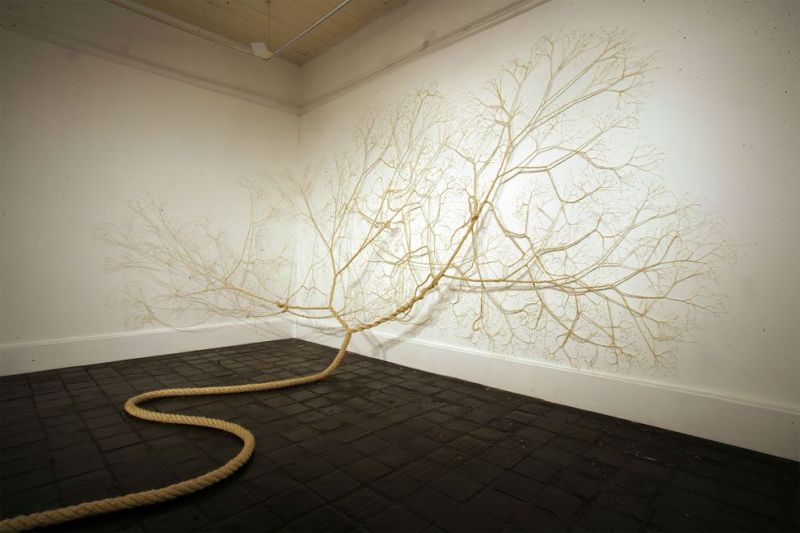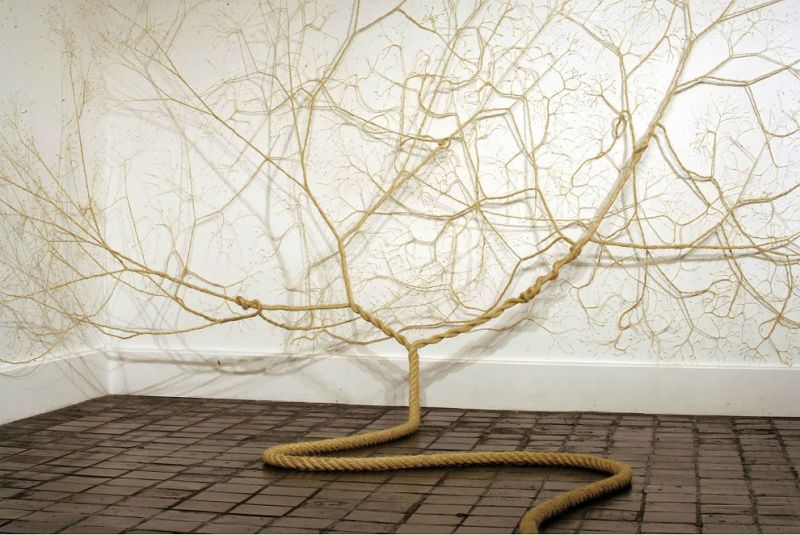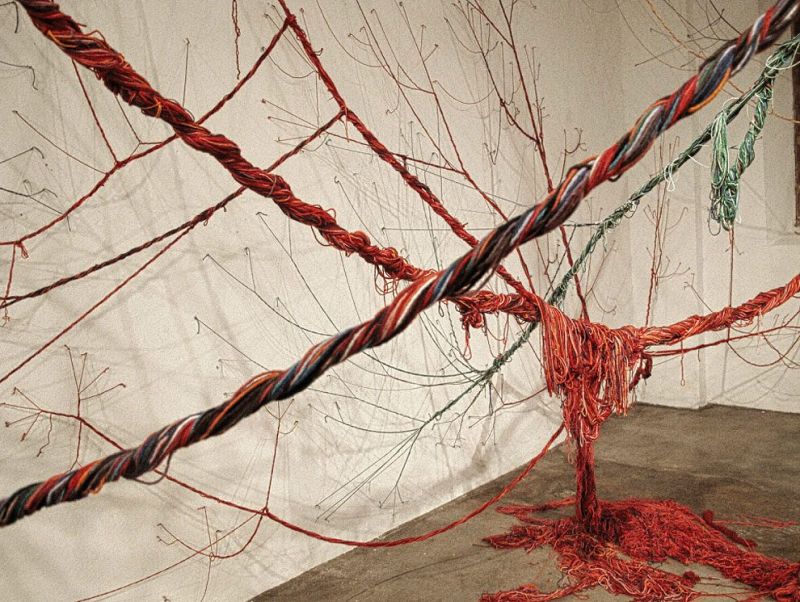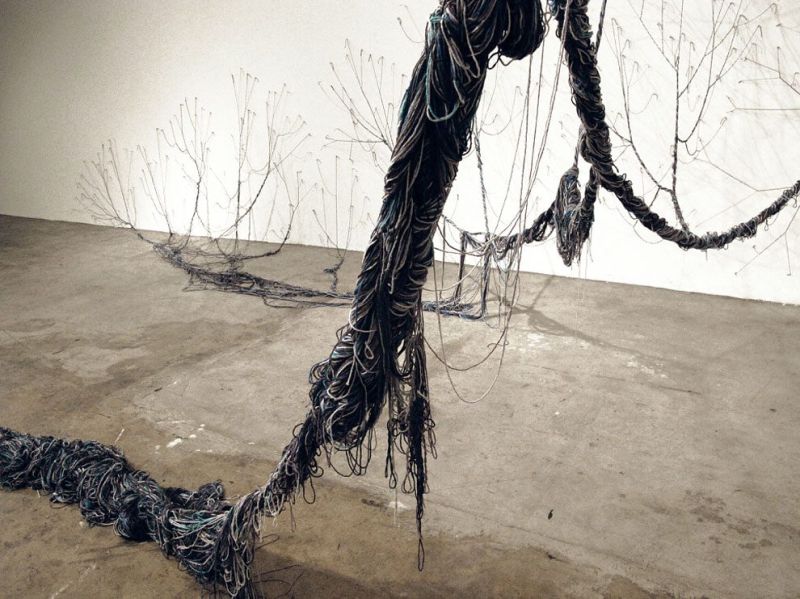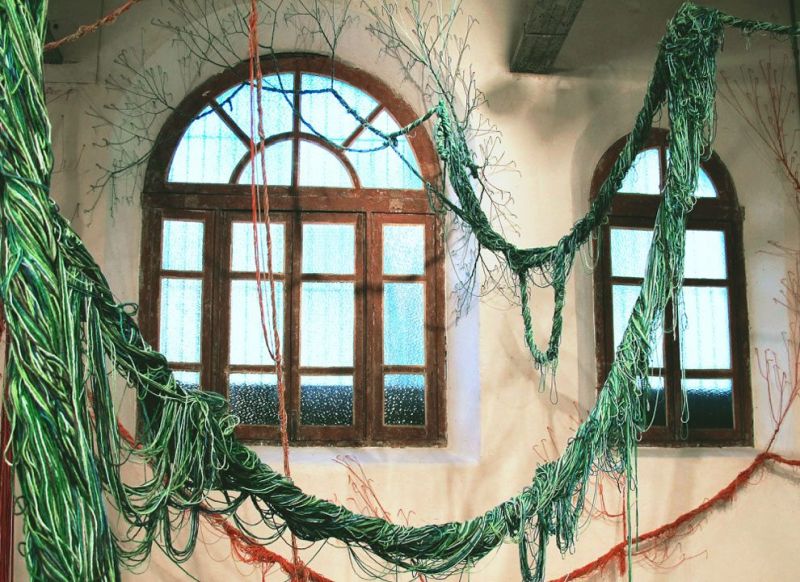 Via: HappyBrainy