The 1970s was influenced by conceptualism and performance arts, and Donald Graham Burt, a university student who was then transitioning from boy to manhood was drawn to the conceptual movement. He found it as a way of expressing himself and relied on the art form as a medium to communicate his heart. It's been more than forty years since Donald graduated but his approach to work and life has remained the same. I caught up with the two-time Academy Award winner to discuss art, design, films, and life in general.
Food is an aphrodisiac for Donald Burt, and if it's vegetarian, even better. Donald is thankful to his Indian neighbors, who often like treating him to vegetarian meals. "I love samosas, it's one of my weakest spots," Donald tells me during an exclusive interview. To those who are not familiar, Samosa is a North-Indian potato-stuffed deep-fried snack that's crunchy and equally crispy.
Another item that Donald finds difficult to resist is Dumplings, yet another snack that's pretty popular in Northern India. The American production designer shares the same love for Paratha (flatbread stuffed with potato), Palak paneer (spinach and cottage cheese), and other North-Indian cuisines, contrary to his wife who likes Dosa, a South Indian delicacy made from rice flour and served with lentils.
Donald's relationship with India is not only limited to food and friends. It has gone beyond that. "My nephew's married to a woman from Southern India. So we have a connection and we don't even know it," Donald tells me, while having quite a pigeon laugh about it.
When it's not food and friends that Donald loves spending time with, it's his wife and their calm life that sync perfectly. "I am quiet and reserved, and I shy away from attention to be truthful. I feel very blessed and grateful that I've had the opportunity to be recognized, but I prefer to stay quiet most of the time," he humbly states.
This attitude has got a lot to do with his upbringing. Donald grew up in the Midwest of the United States, in a very small town in Kansas. "I had sort of the typical American childhood. My father was a pastor, a very simple man, a kind man. My mother is a very kind and generous simple woman. I had a very simple upbringing, I won't say the idyllic American life, it was small-townish."
Not having a great deal of exposure to the world, led Donald to explore it. "I was anxious to get out and understand and experience the world. I became interested in art and I went and studied art in Arizona, and that was my stepping stone into this business and moving to Los Angeles." But before that, Donald went on to work as a night Janitor, which he calls one of the best experiences of his life.
"Some friends of mine who are graduate students in Phoenix opened up a small scenery shop and they called me one day and asked me if I'd like to help them with a project they had. I at that time wanted to figure out how to be an artist. So, I started working with them. I did everything from sweeping a floor to driving a truck and doing pickups of lumber to plastering and painting walls. One thing led to another, and eventually, I started on some of their commercials, doing some of the propping and some of the decorating. And that is how it all kicked off."
After being in the commercial scene for many years, Donald did his first film, The Joy Luck Club in 1983, and the rest is history. Being in the film industry for more than 30 years, having won two Oscars and the same number of BAFTAs, Donald still chooses to lead a simple life.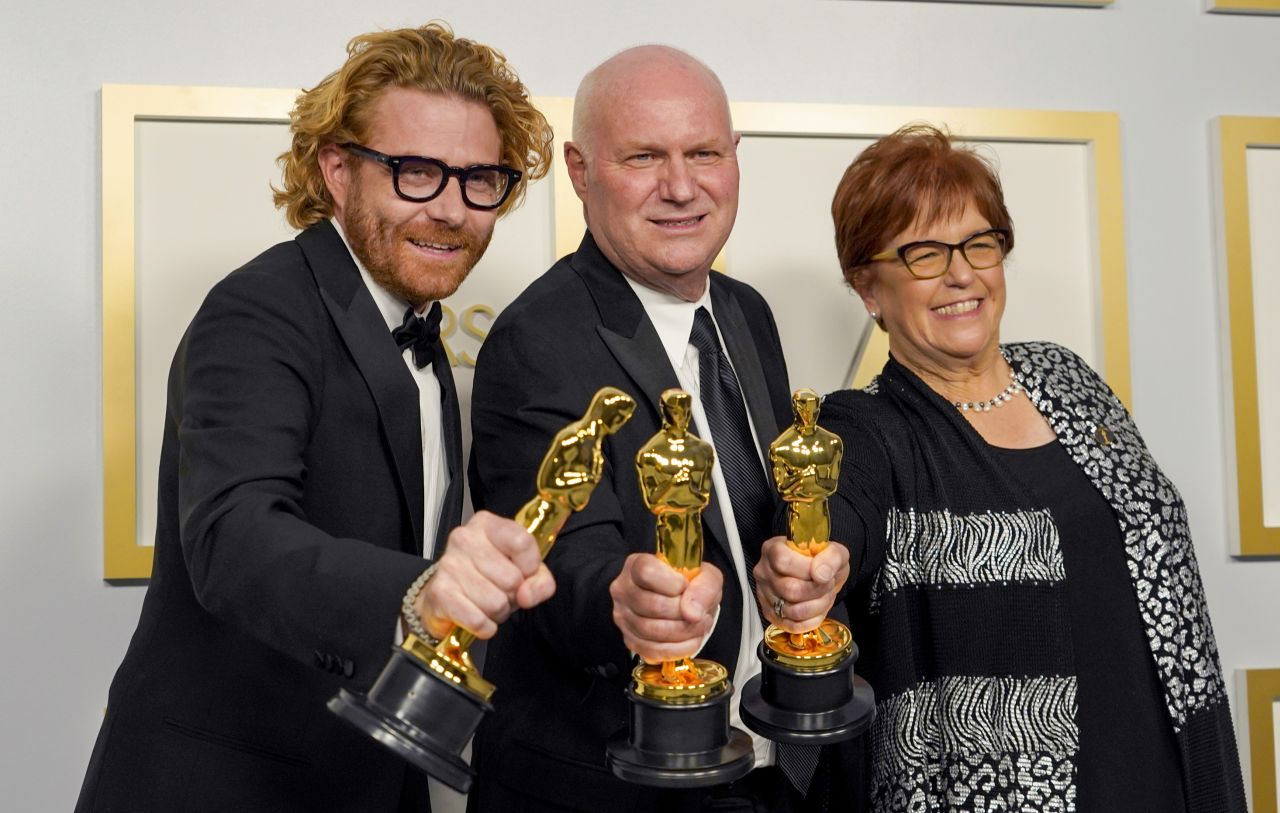 If he is not working, he would usually be strolling or snacking with his 'lovely' Indian neighbors, as he likes calling them. At home, Donald is busy sweeping the front steps and doing some maintenance work in his yard. Other things Donald enjoys are taking a walk, reading a book, and watching some shows on television. While one would think that's a boring way to lead life, it's actually how he loves living it.
Months back, when Hollywood was hit by a strike and most of the actors, directors, and production designers were traveling the world, and taking a break, Donald chose to stay at his LA apartment. "I am not a fan of traveling, because when I work, it seems like I travel, and I try to bring my wife along. We kind of use that as our work vacation," he laughs about it. When on the sets though, Donald Graham Burt is quite the opposite; and why not, he is a man who has had the honor to lift the most prestigious prize in production design, not once but twice.
Donald Burt went on to win his first Oscar in 2008 for The Curious Case of Benjamin Button. "The film was originally written for the state of Maryland, and then they rewrote it for New Orleans because we found that when scouting New Orleans afforded us more in terms of texture and look. The challenge on that was just spinning multiple plates in different locations at the same time and also trying to meet the production schedule."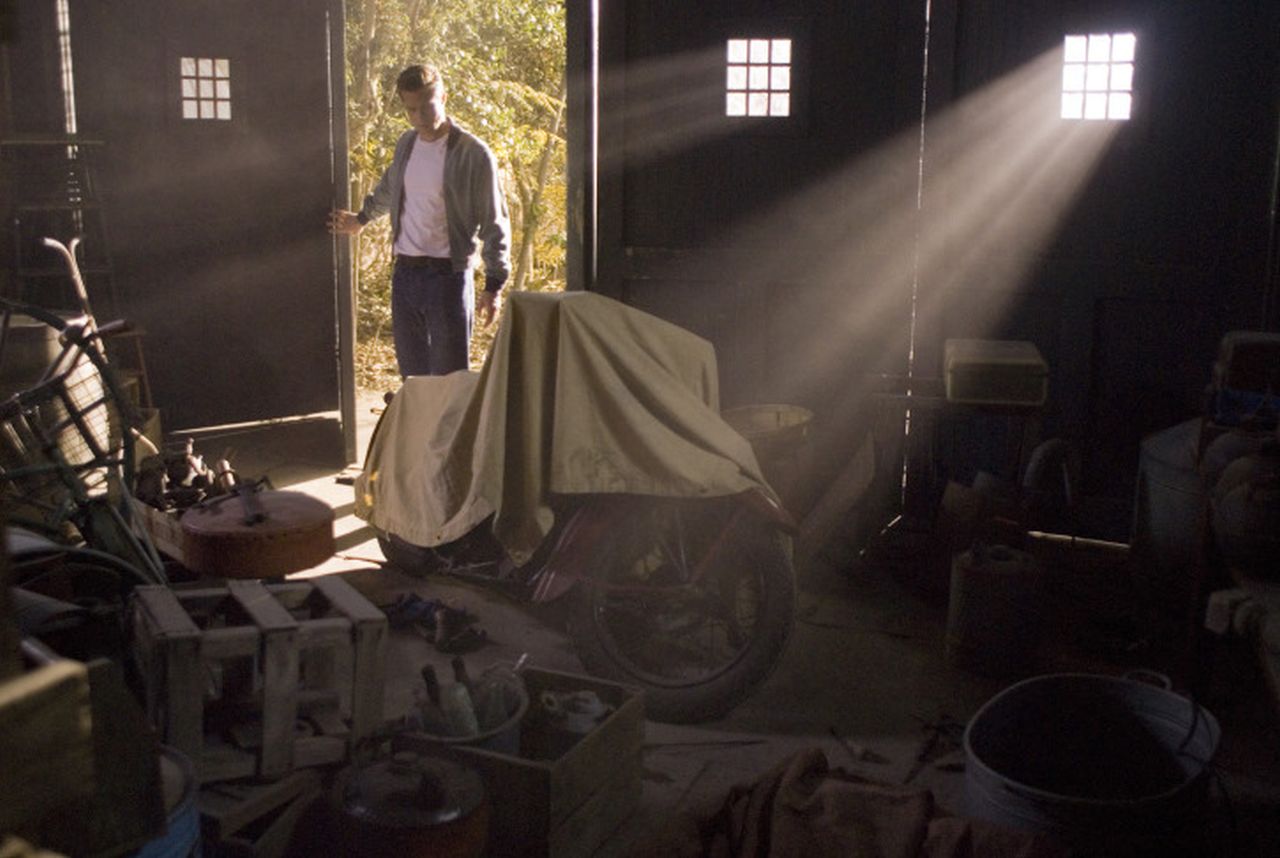 "Whether we want to shoot stage first or we want to shoot location second was a common dilemma. So it was kind of a logistical challenge in that sense just having several different art departments and several different locales. We just went through that again on The Killer with David Fincher, which is coming out, which we shot two years ago now," Burt informs.
An Oscar win would lure many. There are a few who are hungry for more gold, but even fewer have the appetite to digest and assimilate another win. In Donald Burt's case, it was meant to happen again, and strange it may be, it happened with no other but with David Fincher again. Donald went on to win his second Oscar in 2019 for Mank, a film that is critically praised for its sets.
The time span between his two Oscar wins was 12 years. Twelve years is indeed a long time. So long, that the power dynamics in world politics change, international alliances are formed and broken, we get different world champions in the sporting sphere, and Hollywood legacies are born and decimated. Boys become men, men become uncles and uncles wanna be boys again. But for Donald who was approaching his dotage, none of this mattered. What mattered was his truthfulness to the art, an art that he caressed, as equally cherished over the years, and when the time came he choreographed the biggest project of his life, Mank.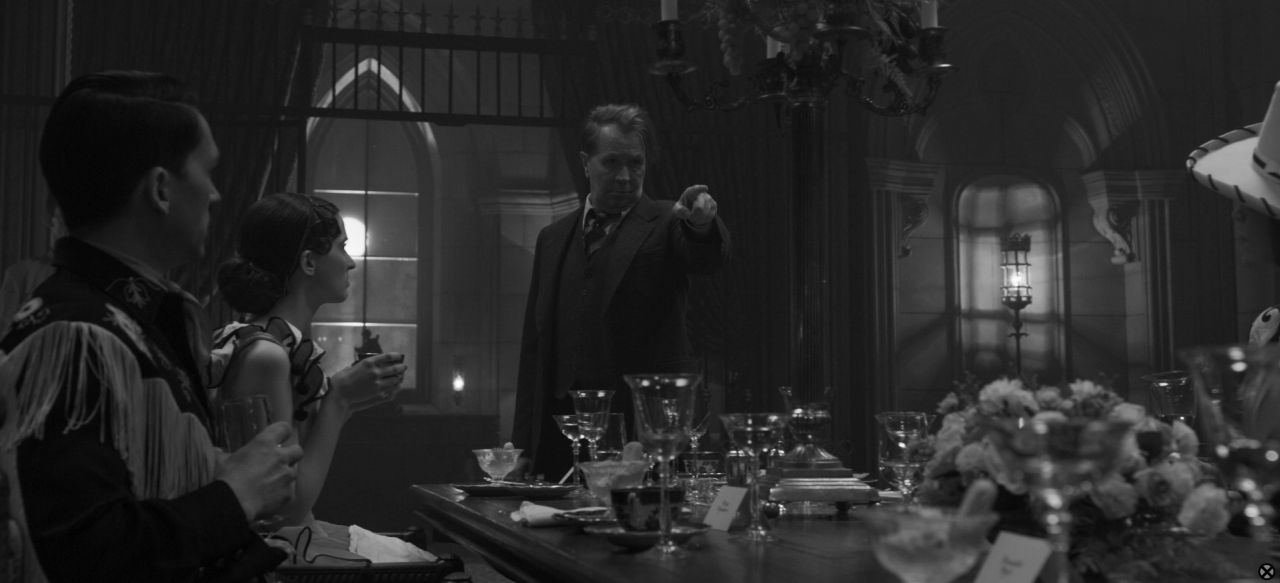 "In the Mank, when we did San Simeon Hall, which was an elaborate structure for the film, it had ornate detail to it and it was very inviting from the design sense. And yet at the same time, there were some bedrooms that were very important and some offices that were very important, and at first glance, they feel mundane, but even the mundane has a quality and importance to it in supporting the storyline. So I think design needs to sort of fold into the story, not override the story, but be a part of it and sort of work as a companion with it."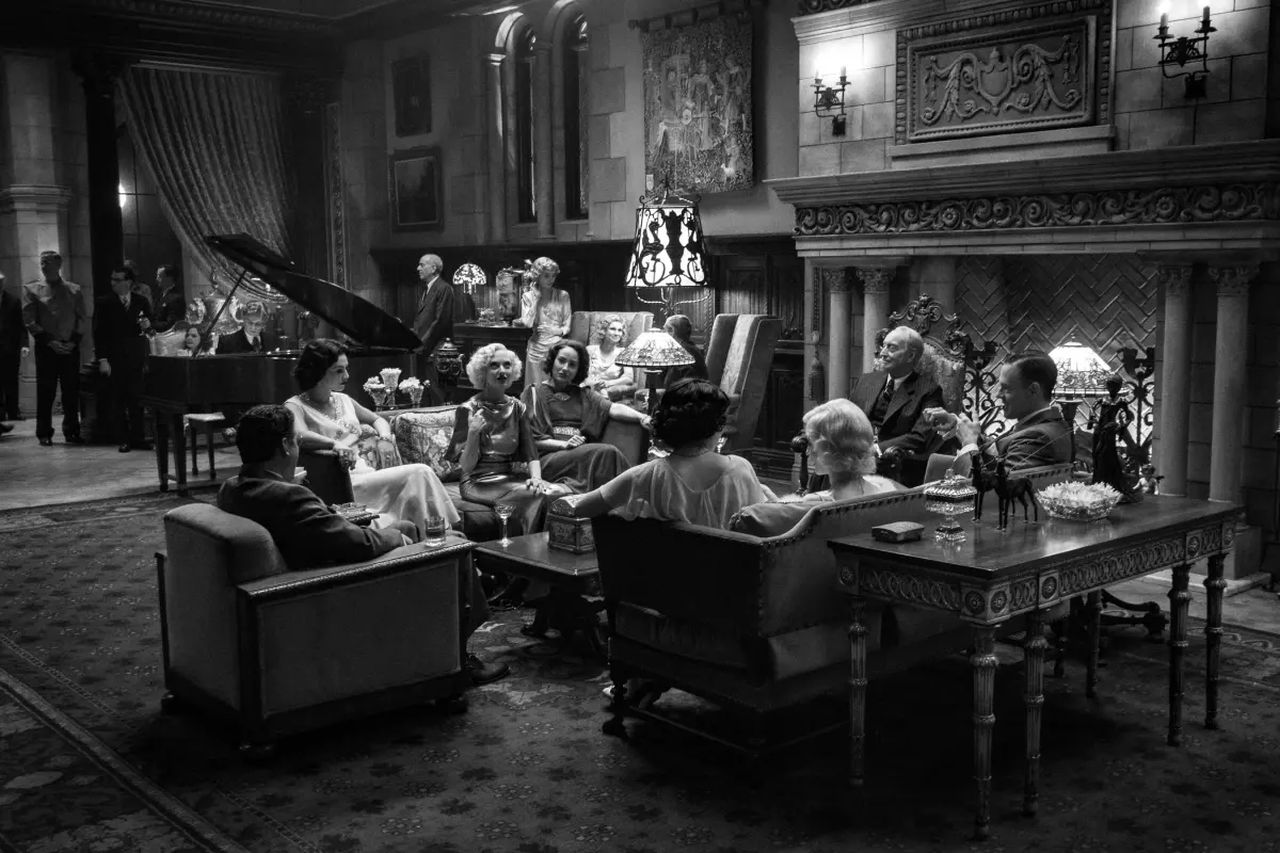 "Each script brings its own character to design. There are some scripts that you'll read and find a little bit more obvious. Then there are scripts that are more about sort of the imaginary world. The things I work on tend to be more realistic, and I think, for me, the types of projects that I sort of gravitate to are the ones where there's a sense of design and the design can be special and at the same time, it doesn't want to overplay and become the element that people walk away from and say, this film was about design."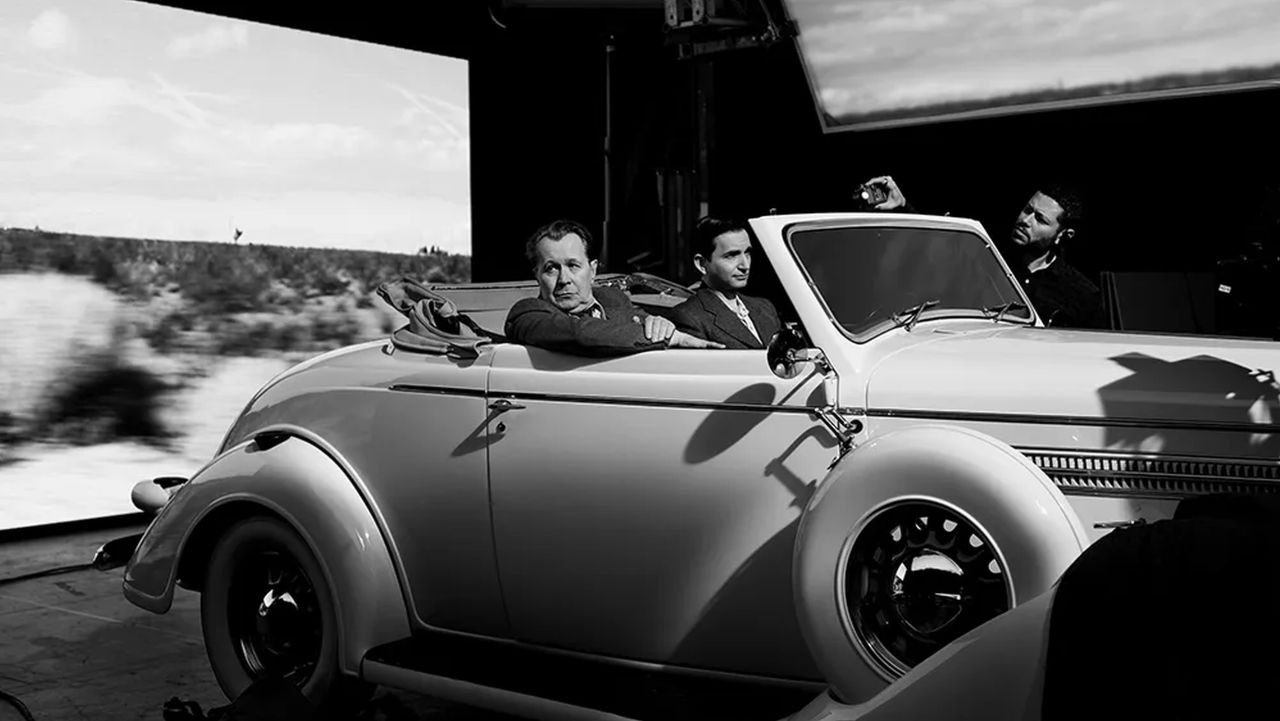 Even after 40 years in the industry, Donald looks upon his legacy as a young boy sitting in a university class, trying to understand the nuances of conceptual art, and recalls a professor telling him, "You won't come away from this university in this education with a great body of work necessarily, but you will come away with a way of thinking, you will be able to find that you harvest a sensitivity in your education here as to how you see the world and how you interpret it."
The words got stuck with a young Donald, who walked the 'alleys of life' seeing the textures, romanticizing it, painting it, and designing the world of some of the most appreciated movies of all time. Today he is basking in his docile glory, as he stands tall as one of Hollywood's most in-demand production designers.