There is a constant debate about the future of artificial intelligence (AI) and how it can impact humans and replace them at work. Would it impact the design industry in the same manner, is a question everybody conveniently dodges, but Sebastian Errazuriz believes it's probably now or never to raise a voice before doomsday arrives for the design community.
"I believe we are looking at the most important technological advancement in humanity's history. I am convinced the vast majority does not have the necessary knowledge, imagination, or processing capabilities to project the repercussions we will be facing merely within the next three decades," Sebastian told me in an exclusive chat.
I'd have probably ignored these words had they come from a man who is in his dotage and finds it difficult to sync technology and art. But, Sebastian Errazuriz is neither a grey-haired man struggling with a computer nor is he an ordinary lad creating design renders at home.
The Chile-born artist is the voice of the design industry. A man who is no short of accolades. He was the 2010 Chilean Designer of the Year and stands tall as the only living South American artist to have his works auctioned at 'Sotheby's Important Twentieth Century Design.' Sebastian has seen his share of ups and downs and now foresees a bleak future for industrial designers and architects battling their way against AI.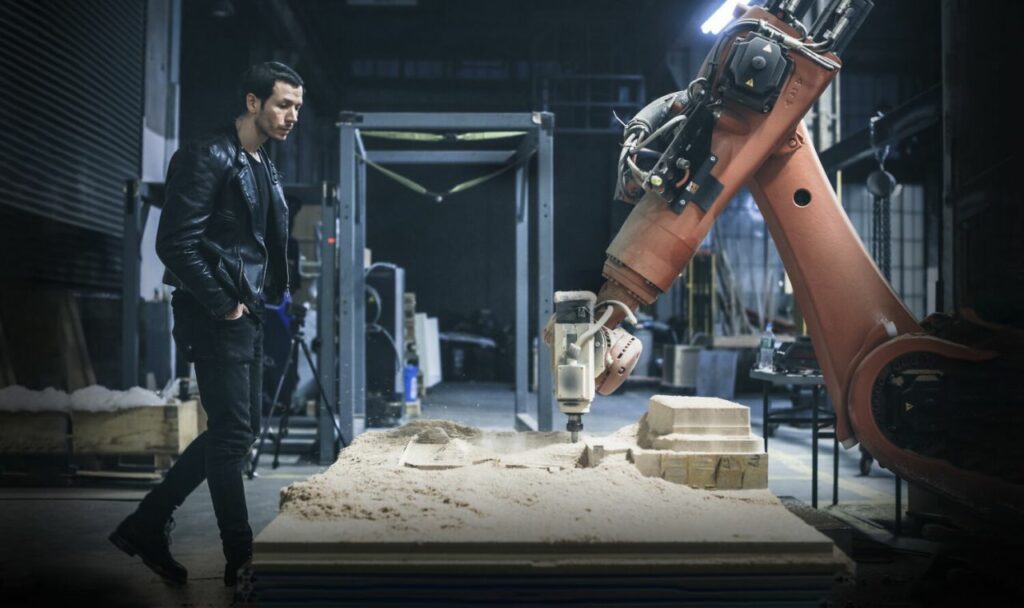 Sebastian informs, "It's my responsibility to try and alert those I can. My only true credibilities are in the creative community. As a result, I try to make sure to keep them alert and understand their jobs and societal roles are at risk."
Strewing a strong message for amateur designers, he says,
There are two more years before AI starts taking your jobs in a very significant way. If you are a budding designer you should start growing your brands and influence as fast as possible.
"There is a high possibility that 90 percent of architects and designers will lose their jobs to algorithms. Architecture and design is a field that requires at least two-to-three years of experience in perfecting the art. On contrary to it, AI could develop designs based on user's preferences and budgets in seconds," he argues.
While it might be impossible to compete with advancement in machine learning, there are people who argue that AI will replace designers with the designers of today, not the designers of tomorrow.
Other than bellowing AI, Sebastian also opens up on his journey from a design student to becoming a man who has a reputation for blurring the boundaries between contemporary art, design, and craft.
"As a design student, I realized early that the only way I would be able to work making avant-garde designs was to either find the ideal studio or try to build one of my own. Starting a new studio is a lot of hard work and requires an enormous amount of energy. There's no 100-meter run, but instead, the process is more similar to a never-ending marathon. Nevertheless creating what you love for a living is highly rewarding and I would definitely recommend it."
The New York-based celebrated designer is renowned for beautiful furniture creations like the Winged Victory Desk and Ruins Table. His works have been exhibited around the world including in the middle of Times Square, where the 2015 public art installation, 'A Pause in the City that Never Sleeps,' was displayed.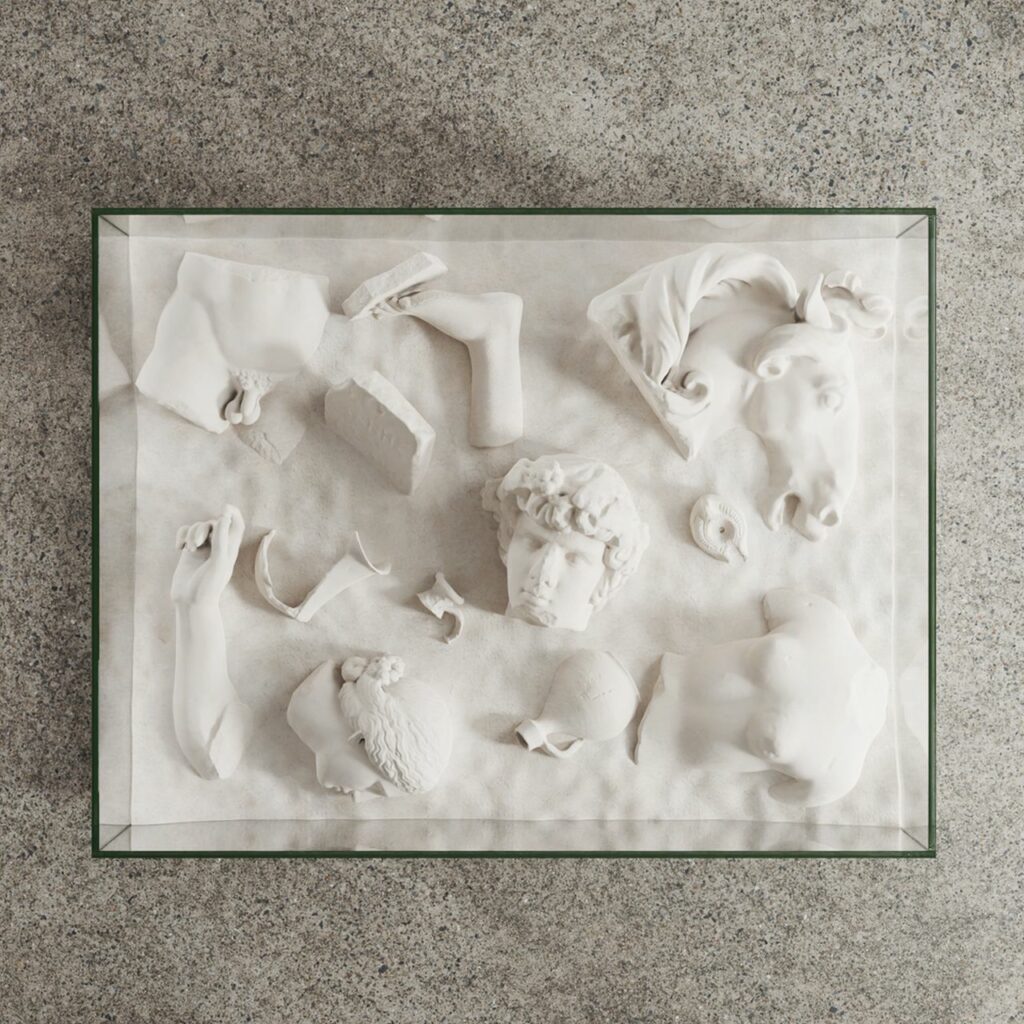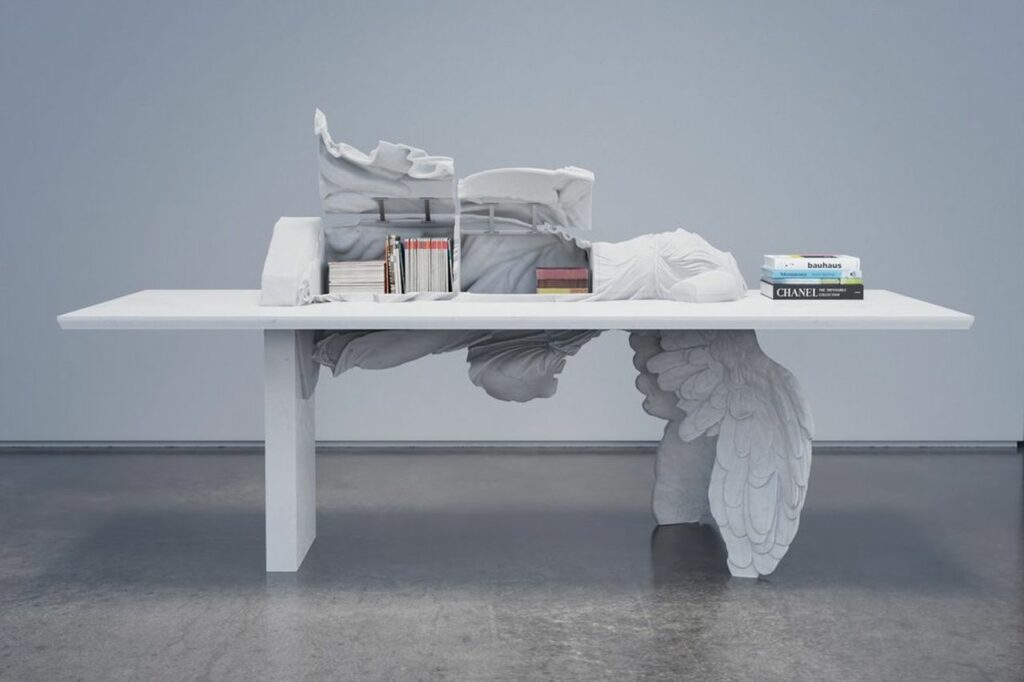 Also Read: Interview with STACKLAB's Jeff Forrest: A Generalist With Pragmatic Approach to Design
Expressing thoughts on the renowned desk and table collection, the designer tells, "I was inspired by archeological diggings and antiquity fragments in museum collections." "Most of my designs are either unique or they form part of very small editions. I don't like to repeat a design too much and prefer to make a handful and then create something new," he elaborates.
Receiving his industrial design degree from the Pontifical Catholic University of Chile in Santiago, and a master's in Fine Arts from the New York University, the designer went on to launch his own studio 'Crosslab' in 2017. Highly regarded by critics, Sebastian's works have been exhibited in more than 100 exhibitions and incorporated into private collections and museums around the world.
Sebastian started his studio with a focus on blending art, technology, design, and communication to produce innovative solutions for contemporary issues. But now times have changed and so has the approach to design. "Furniture design used to be simple earlier, aesthetic shapes designed for mass production that had to follow the requirements of a factory line," he says.
Elucidating his thoughts on the change in furniture design, Sebastian claims, "The alternative was a very basic furniture piece with little innovation or imagination in which craftsmen would repeat designs that had survived generations. Authorial design or design art has allowed a lot of new creators to imagine and fabricate experimental pieces that combine the expressive freedom of an artist with high-end craftsmanship."
When asked about the difference his design makes, Sebastian tells, "I believe my work has helped push the envelope in a positive direction."
He gives us a dive into his design process. "I see both disciplines: art and design as different languages and see myself as a bi-lingual speaker. As such I get to combine adjectives and verbs of the different languages in new creations that are richer in their creative and cultural connotations."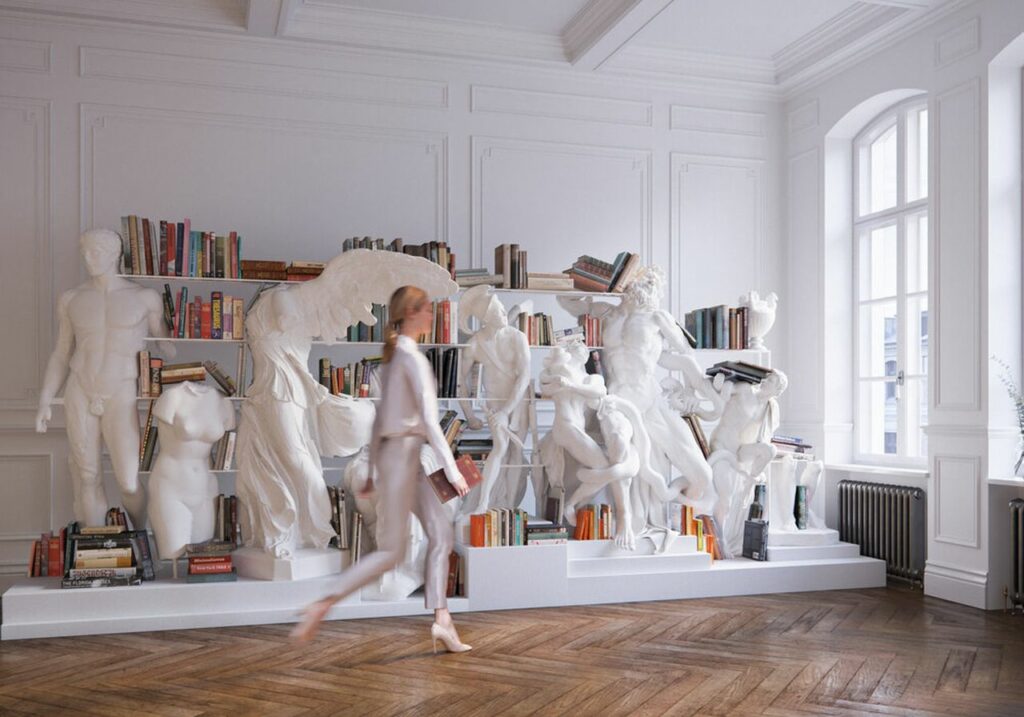 "Currently I am working in parallel on a diet of designs that include everything from large public art installations to interior experiences, functional sculptures, objects, artworks, and prints. I prefer to keep their exact descriptions private for now."