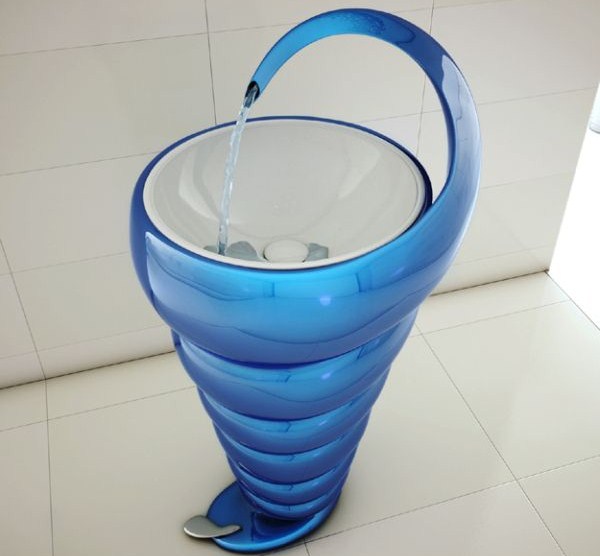 While designing a home for themselves, every homeowner wants to have the furniture of their living room or fixtures of the bathroom to be one of a kind and special. This is why designers from around the globe have reinvented almost every household object, including the faucets for bathroom.  If you too are looking for a unique wash basin for your bathroom that is not just a utilitarian fixture, but also is stylish enough to give a whole new meaning to your bathroom space, then take a look at this splendid creation by Naser Nasiri. Dubbed Spiral, the faucet has unique looks and features that would certainly entice you.
Naser Nasiri and Taher Nasiri, the two Iranian designers have invented the Spiral faucet, which has an intriguing shape that resembles the shape of a coiled snake. For creating this unique washbasin, the designers took inspiration from the legendary stories of snakes guarding the fresh water of the pool by spiraling around it.
Ceramic material is used to make the basic sink while the outer spiral body is made out of a plastic in blue color. Another alluring feature of this faucet is the set of pedals located at the base, which helps to control the water flow and the temperature of water. This feature is helpful for those who find it unpleasant to use their hands to open the valve of a wash basin in public places. The interesting design of this wash basin won the designers the A'design Award and Competition.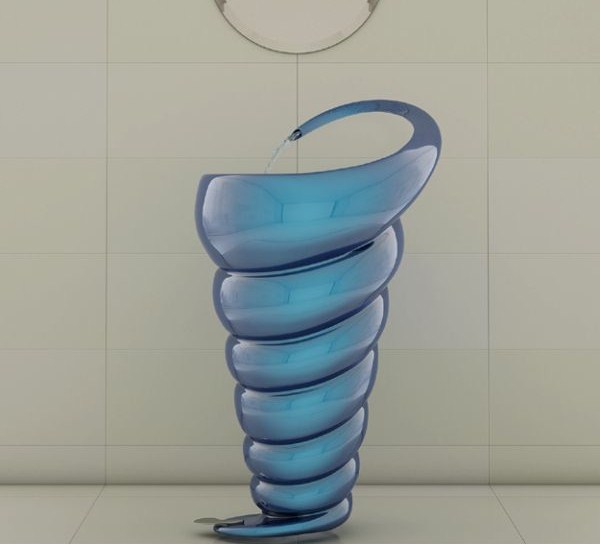 Via: Deconiche