Have you been through a situation where your dog's feeling cranky but you're unable to understand why? What if you could know how she is feeling at a glance? With the Inupathy– a harness-like device that can be strapped onto the dog's back, you could actually know how she is feeling at any particular time, and with its accompanying app keep track of and compare the dog's feelings daily, weekly or monthly.
Inupathy that was demonstrated at the CES 2020, shines in different colors to indicate a message, in real-time, of how the dog is feeling. Emotions are displayed in five different colors – green, red, rainbow, beige, purple, that indicate relaxed, excited, happy, interested or stressed state respectively.
The device has a heart-rate monitor fitted inside, which is positioned to fit under the dog's belly, while an LED display rests on the back, so it is easily visible to the owner.
By measuring the dog's heart rate pattern, Inupathy can change the color on the display. The emotional reading based on heartbeats is a result of years of research and analysis of dog's changing heartbeat.
Also Read: Finest Dog Houses Out There
Inupathy weighs about 50g and approximately 100g including the harness so it doesn't become a burden for the dog while playing, sleeping or relaxing. It comes with a built-in battery, which takes about two hours to charge and can last for 12 hours of continuous use.
Inupathy is already available in Japan, however, there is no word on price or release date in the US or elsewhere yet.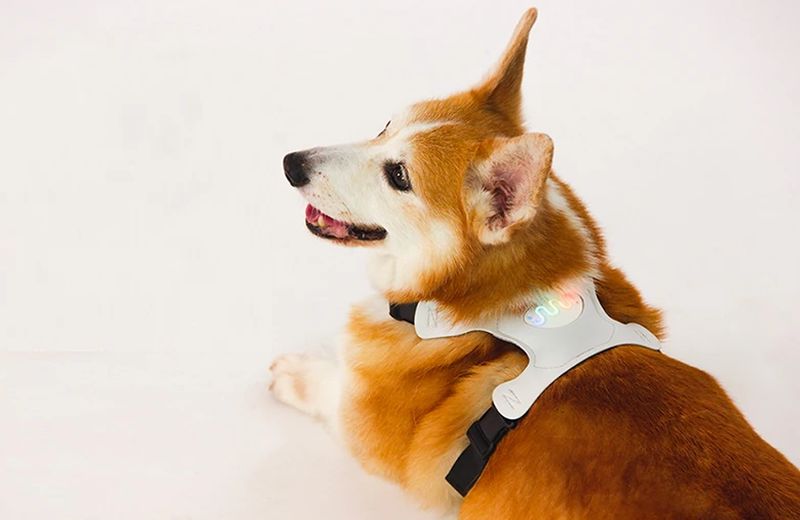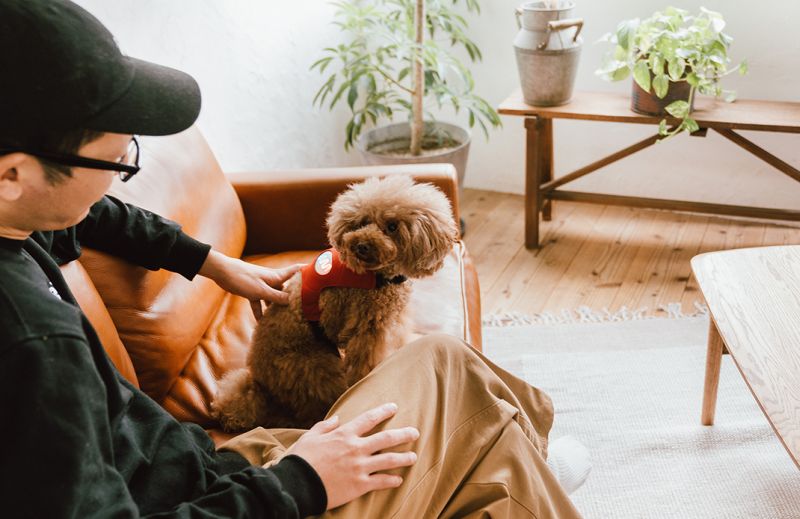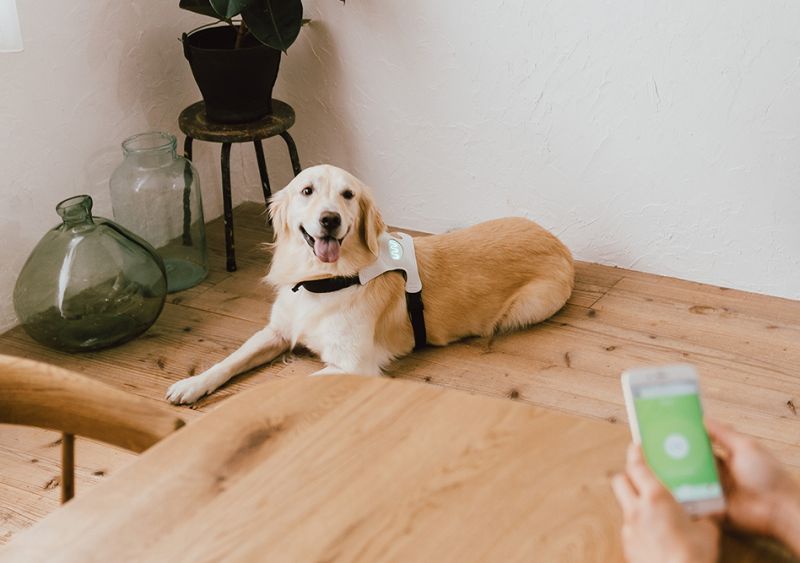 Via: TechGuide