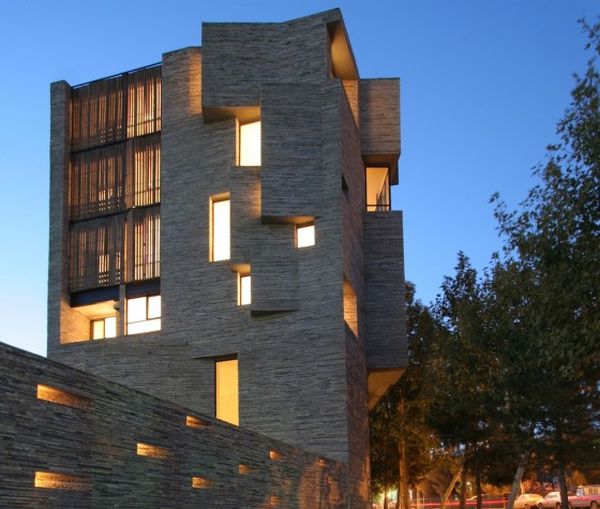 Like other materials, apparently stones can also end up in landfills. And, like most of those materials, stones can be further recycled for useful purposes. Well, that was exactly what was achieved in the case of the laconically named 'Apartment No. 1', designed by Tehran-based studio Architecture by Collective Terrain. Exhibiting a classy, contemporary form, the outer facade of this building is composed from salvaged stone materials. Located in Mahallat, the construction of this 8 bedroom apartment (along with a retail space in the floor level) was in fact directly related to the economic activity of the city. Mahallat is known for its substantial stone deposits, which is used for crafting tiles. However, the process is highly energy intensive, which results in around 50 percent of the stones being relegated to the landfills. And, thus it was the resourceful initiative of the studio to use such 'scrap' stones for the entire facade and even some interior walls of the Apartment No. 1.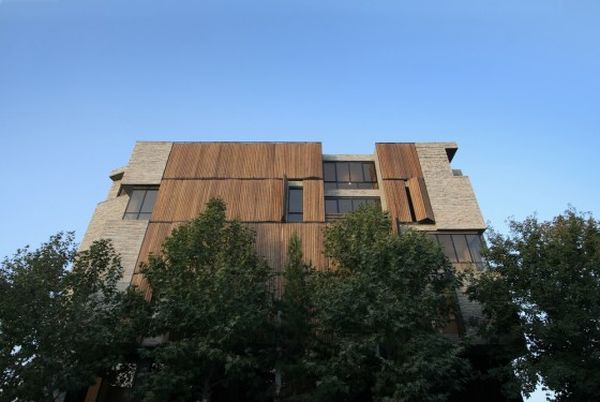 Of course, the scope doesn't only entail the usage of recycled stone materials, but it also involves – how well they have been used. In this regard, the architects have managed to deftly translate the perceived solidity of stones into a flexible, organic structure. The visual composition and the triangular ledges of the apartment complements this design approach, thus evoking that essence of post-modernism.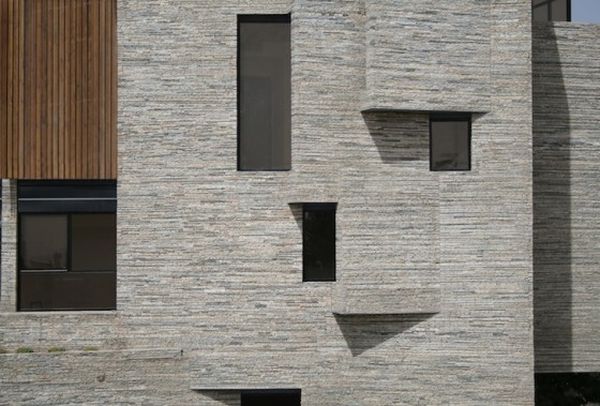 Completed back in 2010, the Apartment No. 1 has been shortlisted for the prestigious Aga Khan Architecture Award (for the year 2013). And, just to give an idea of the stakes involved, the winner would take home a prize of a whopping $1 million.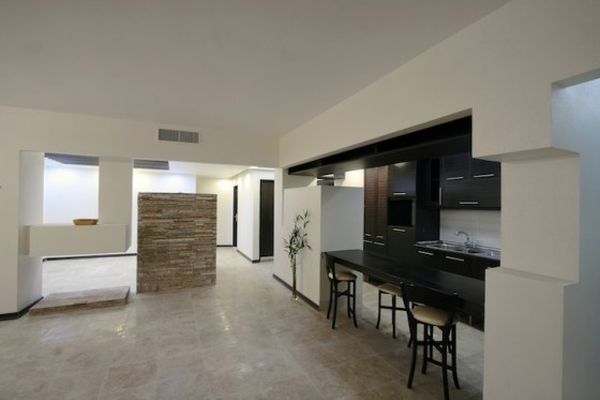 Via: GreenProphet