If you loved Antonio Lupi's starry Meteo Ra Showerhead, you're also going to fall for their new Iride showerhead. The Italian firm has designed this colorful bathroom accessory that not only serves as a ceiling shower, but also as a vibrant LED lantern for your bathroom. Combining water, light and colors, this bathroom fitting creates engaging atmosphere while you shower.
This luminous, cylindrical shower system is incorporated with a regenerating jet, which throws water with a smooth flow to rejuvenate your senses. The diffusion of light is uniform in all directions to illuminate the space and regenerate whoever lives in it. The illuminated bathroom space will ensure the real beneficial effect of the chromotherapy.
The cylindrical volume is de-materialized thanks to the plastic or glass opal diffuser and the powerful LED spotlight. It is also equipped with RGB light for chromotherapy placed centrally. The ringed showerhead wraps the light source and defines a powerful and accurate light cone. The system comes with a waterproof remote control to change the atmosphere as per your current mood.
Marco Pisati , Iride's designer, defines it as follows:
Iride has two extremely important lighting elements totally absent in other chromotherapy headlights: an RGB recessed spotlight with 3 3 watt LEDs each for a total of 9 watts equipped with a lens Of 40 degrees, which guarantees a maximum luminous flux of 600 Lumen, and a cylindrical acrylic opal diffuser that amplifies and diffuses in an absolutely uniform way the light in the surrounding space.
Find out more about this stunning luminous showerhead on the official website.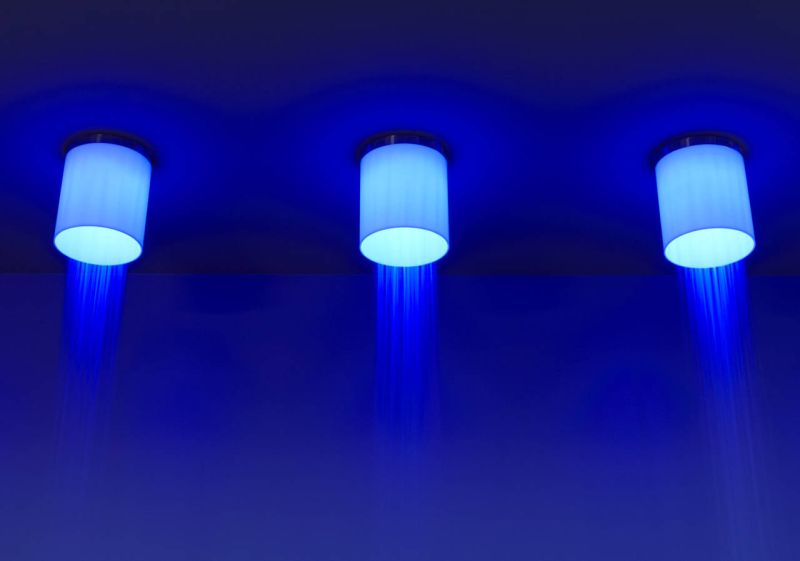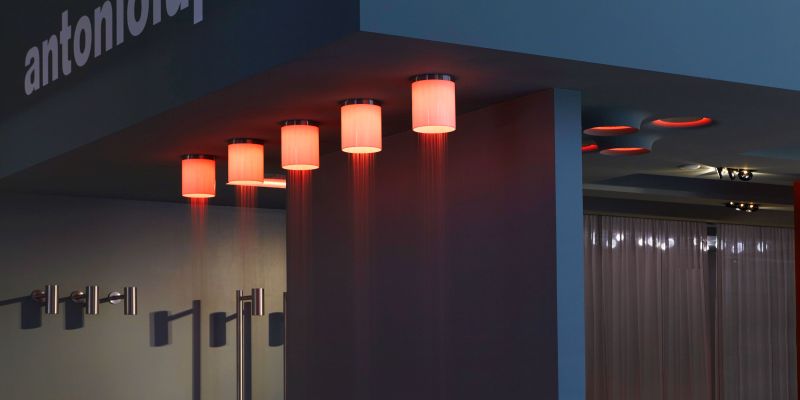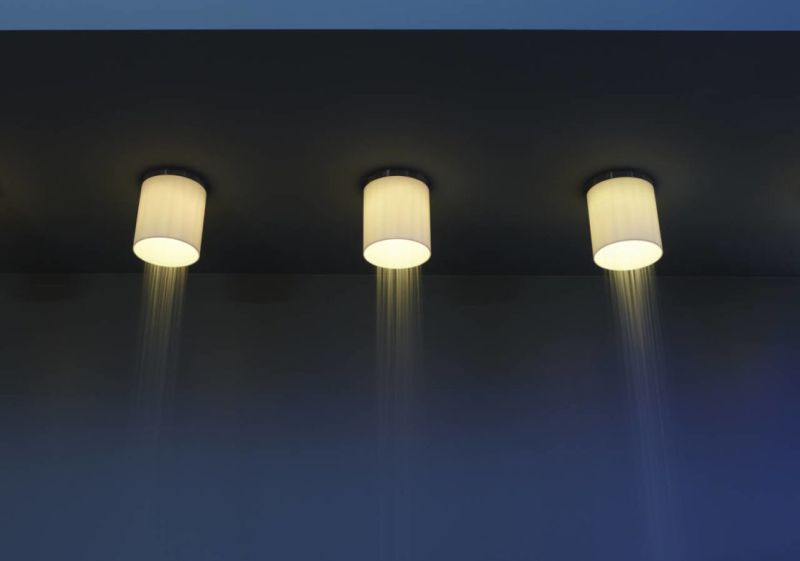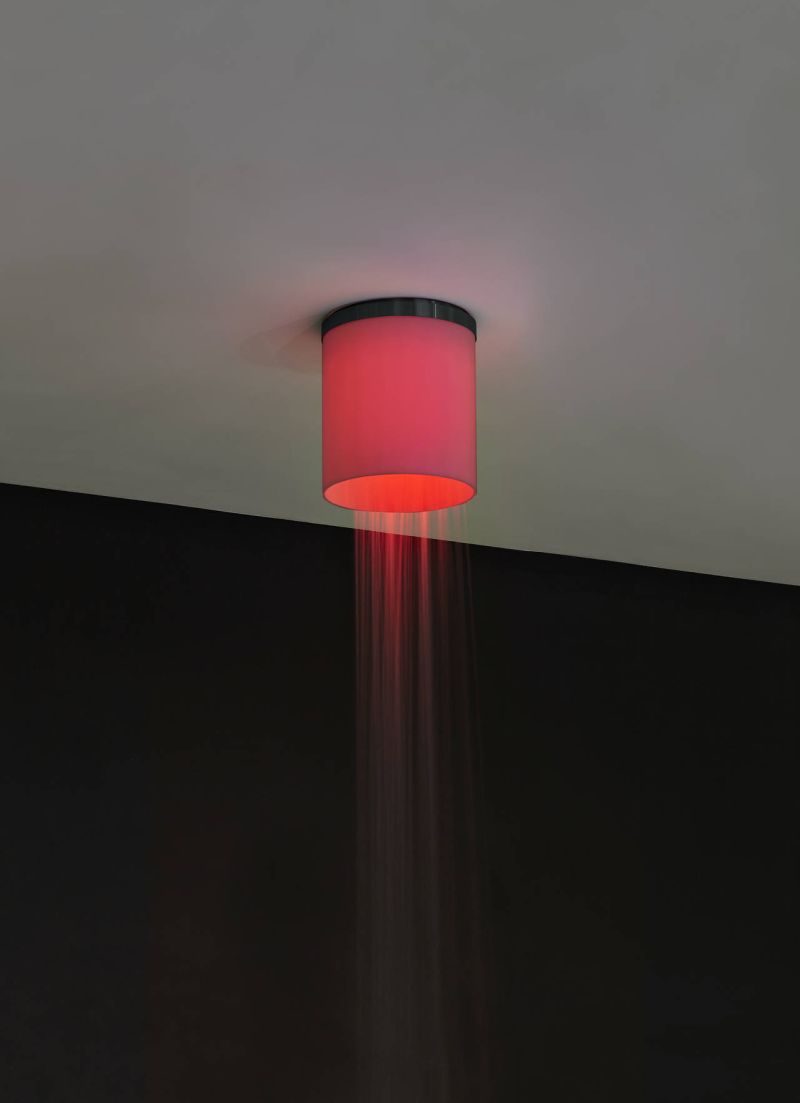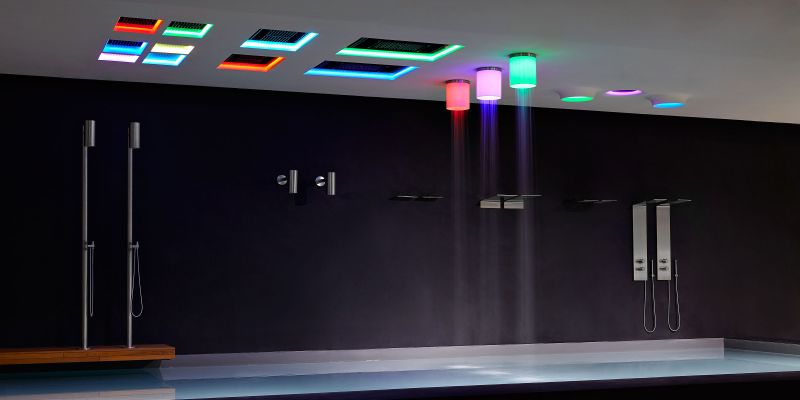 Via: Area