What what you expect from your new robotic vacuum cleaner? Probably, you'd want it to vacuum the house and mop it too. This is what the iRobot's Roomba s9+ robot vacuum can do when paired with the Braava jet m6 robot mop.
Featuring a new design, improved suction, and automatic dust disposal system, the Roomba s9+ is one of the newest offerings from iRobot. It is focused on adding more convenience to home cleaning tasks.
Roomba s9+ and Braava jet 6 mop can link together so that your floors are vacuumed and then mopped automatically, without any effort from your end.
Once, the Roomba is done vacuuming, Braava begins mopping the floor automatically. iRobot app links both the robot appliances to let them work conjointly.
Roomba s9+ comes with a dock that charges and empties dirt into a collection bag autonomously. It works on hardwood and carpet by automatically adjusting the height of the cleaning head, and can also deal with pet hair efficiently.
The 3-stage cleaning system uses dual multi-surface rubber brushes to pull in dirt, debris, and pet hair. On the other hand, there are built-in sensors and a specially designed corner brush with five arms to improve cleaning in corners and alongside the walls.
Furthermore, it uses vSLAM navigation technology to create an accurate map of a room. You can decide which rooms you want to clean and when through the iRobot HOME App or set it up through voice commands over Amazon Alexa and Google Assistant.
Also Read: Narwal Self-Cleaning Robot Mop & Vacuum Cleaner
If you wish to have such an automated home-cleaning experience, you will have to buy both of them separately. The iRobot's Roomba s9+ robot vacuum costs about $1300 and the iRobot's Braava m6 robot mop will set you back $500.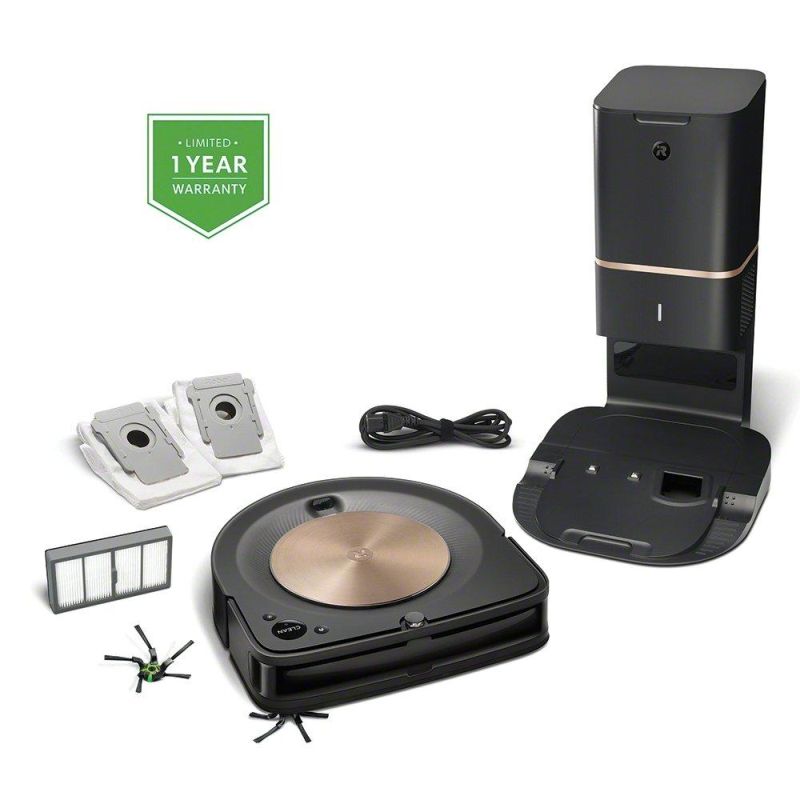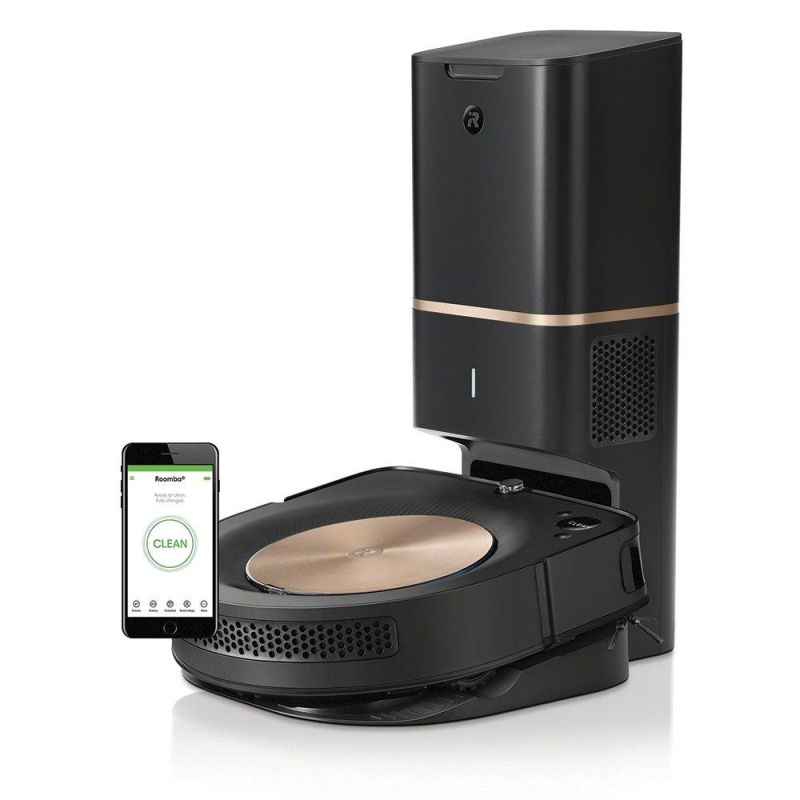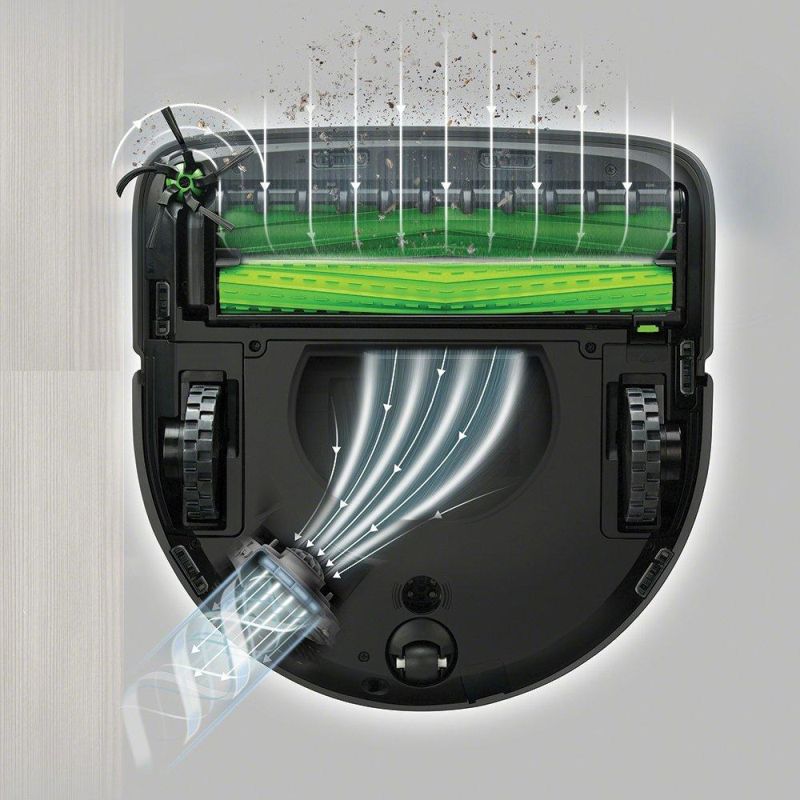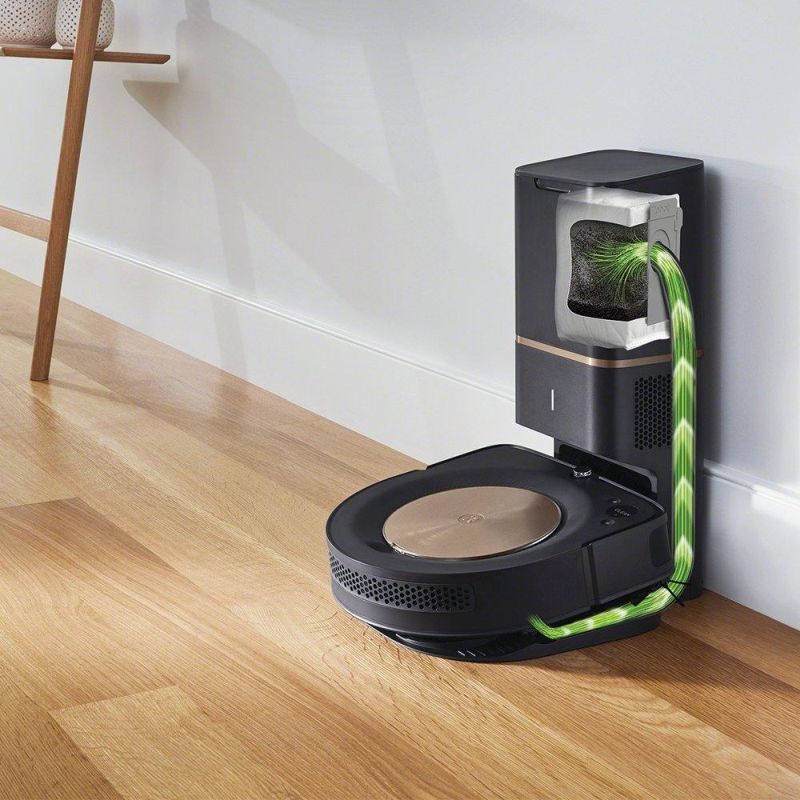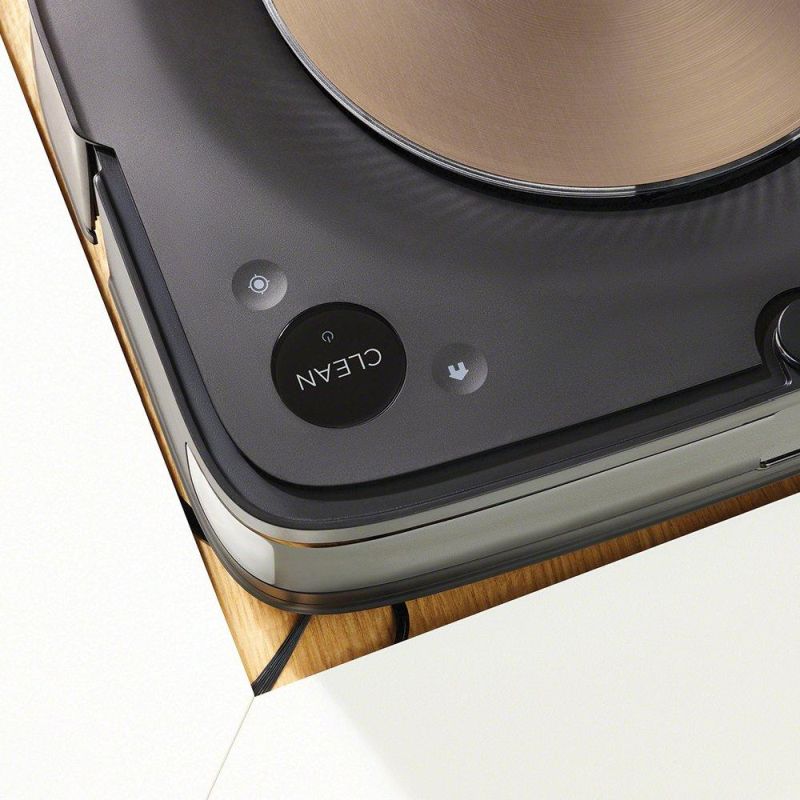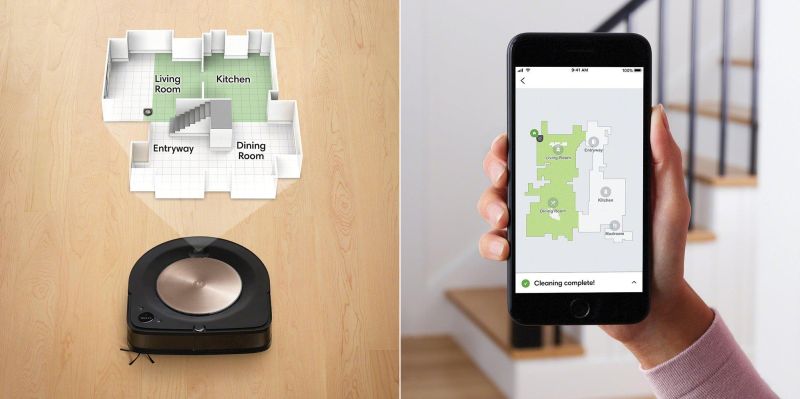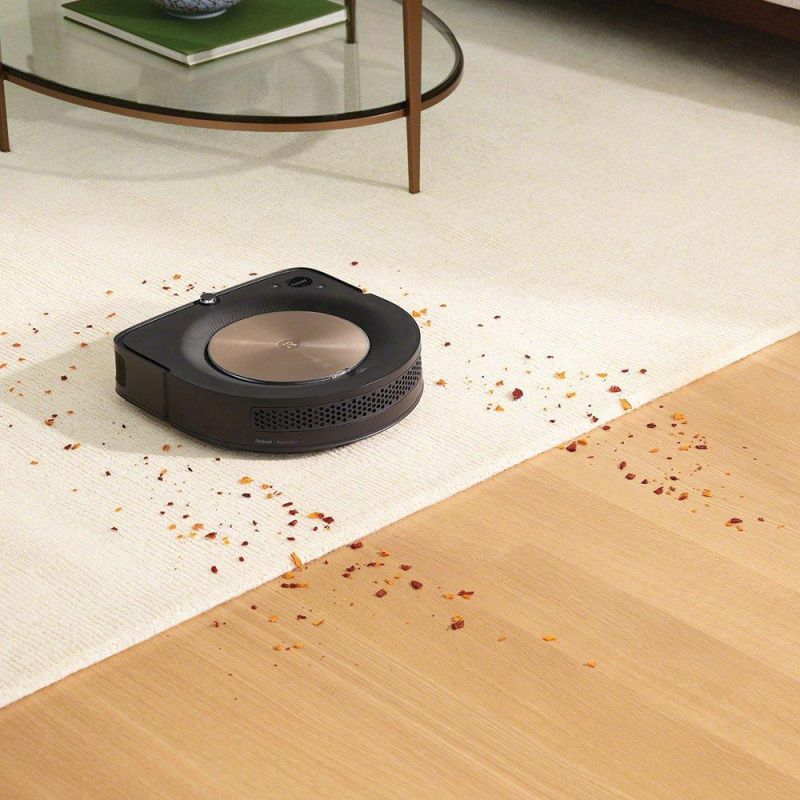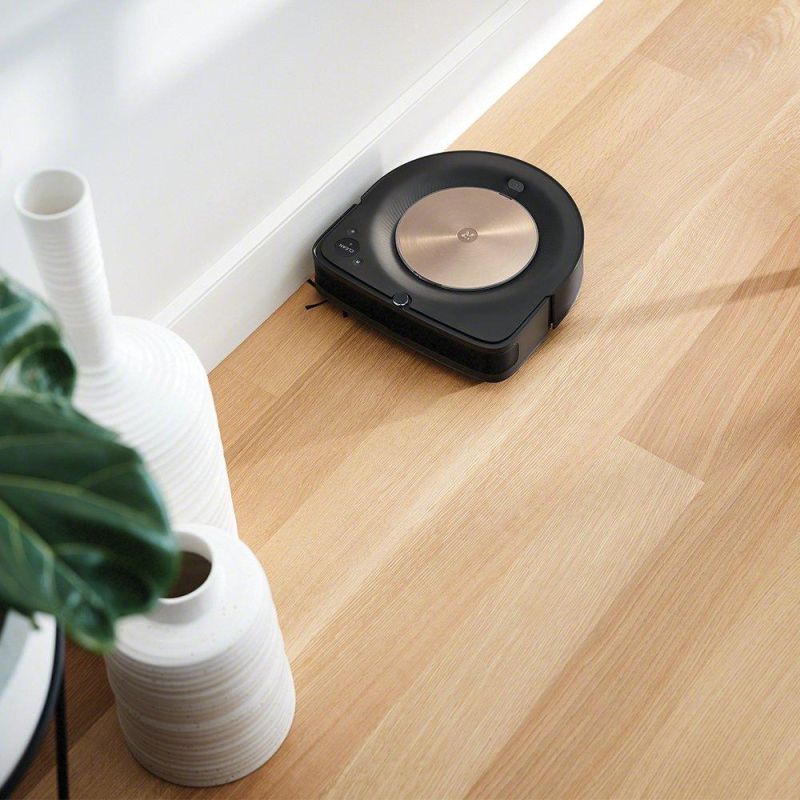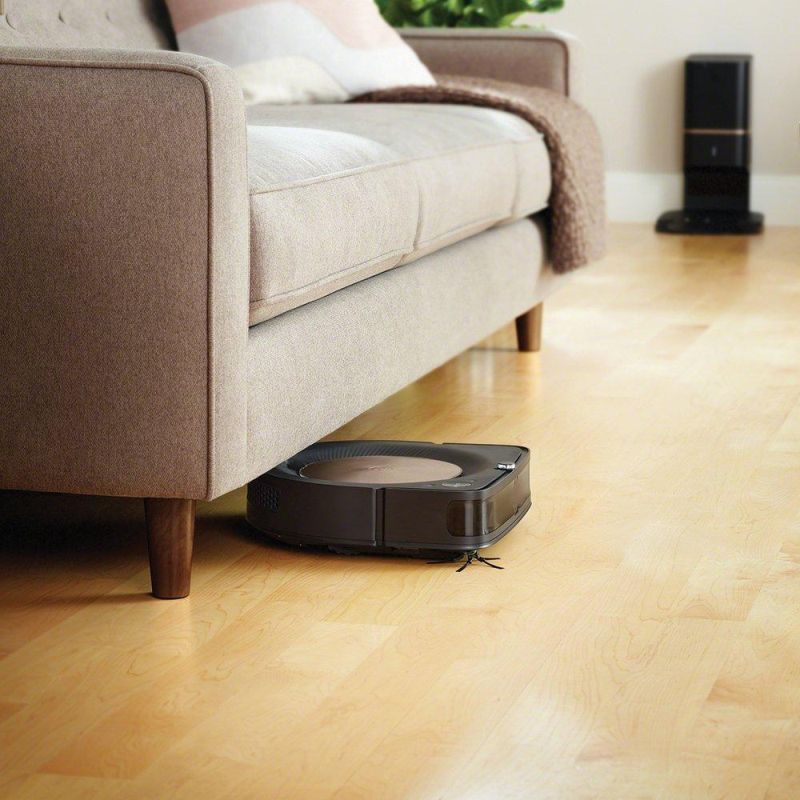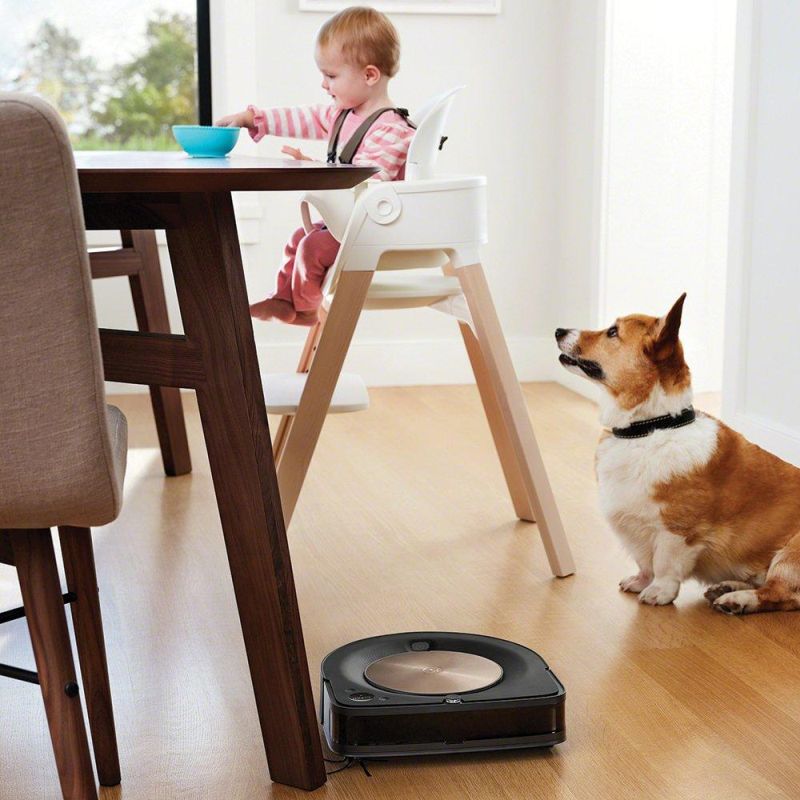 Via: Engadget