Italian studio Ronda Design has come up with subtle yet attractive Iron-ic metal bookcase to add contemporary lightness and flow to any interior. It features various horizontal and vertical modules in attractive zig-zag shape, giving harmonious touch to both classic and modern settings. The curvilinear sides of the bookcase add to its continuous wavy flow, appearing like tide waves.
Modules of this unique bookcase comprise of four grids, measuring 72 X 72 X 30 cm. On stacking these modules over each other both horizontally and vertically, these can freely replicate its flowing shape according to individual needs. So you can create multiple compositions out of these modules to fit into any domestic or professional environment.
Iron-ic is highly customizable and easy to assemble. It comes with clear and detailed instruction kit for the assembly and composition of the bookcase. Furthermore, bases are fitted with adjustable feet to stay stable on uneven floors as well. This stylish shelving unit will definitely add strong contemporary touch to any interior with its wavy design.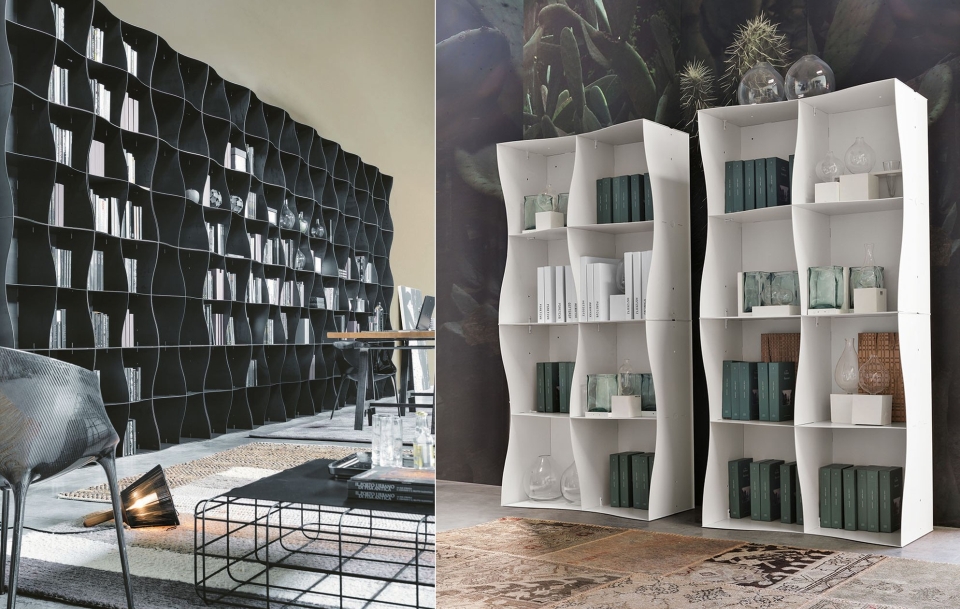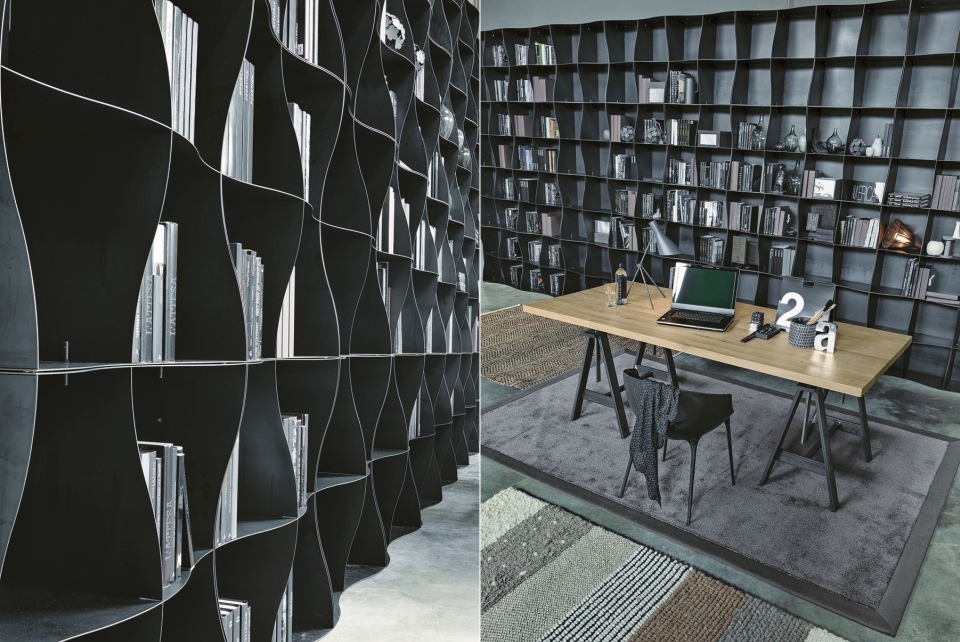 Via: Freshome