Designed by Kostiantyn Kuvika of Plan Bureau, the Valley House is composed of two diamond-shaped wooden cuboids beautifully stacked atop a triangular base, mimicking asymmetry of the mountainous landscape. The minimalist wooden house is located in Kiev, Ukraine and beautifully transformed into a tranquil place for relaxation in lap of nature.
Being tiny in space i.e. just 117-square meter, the house is built to be both functional and spacious, giving utmost comfort to its residents. Its peak-like architectonics are created purposely to reflect natural mountain lines of the region, meanwhile effortlessly blends into the surroundings. Valley House is split into three levels that are further divided into spacious and comfortable areas.
The ground floor is at the lowest part of the house and includes kitchen, whereas first floor consists of dining and lounge areas. Lastly, the top floor is created to unwind yourself, thus it contains two bedrooms, toilet and bathroom. Interior is completely clad in wood to create warm and cozy atmosphere, accompanied with visual lightness.
Asymmetric windows on the ceiling provides maximum views of the magnificent landscape from different angles, as well as, make way for natural light into the house. The Valley house from every corner provides serene views of alpine surroundings, making it a perfect getaway with family and friends.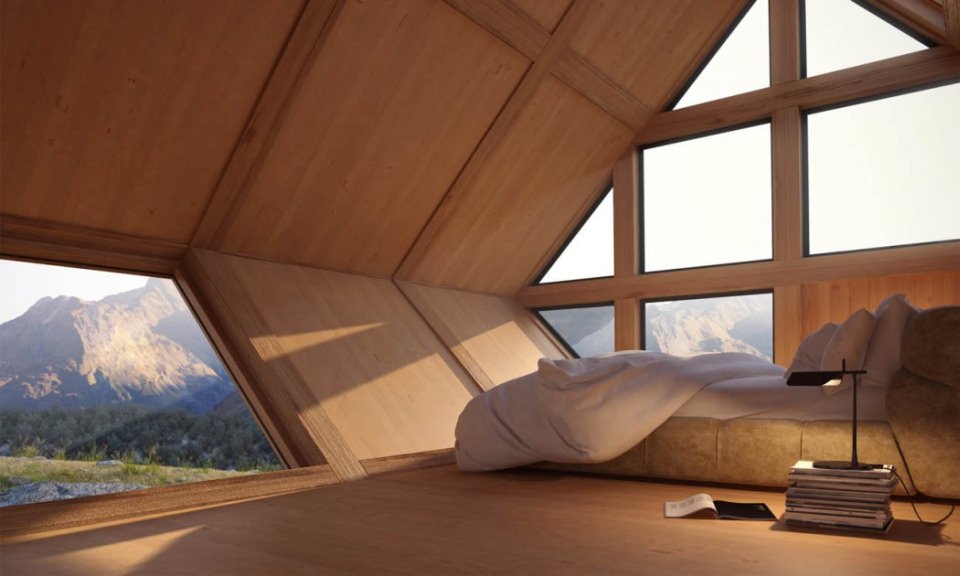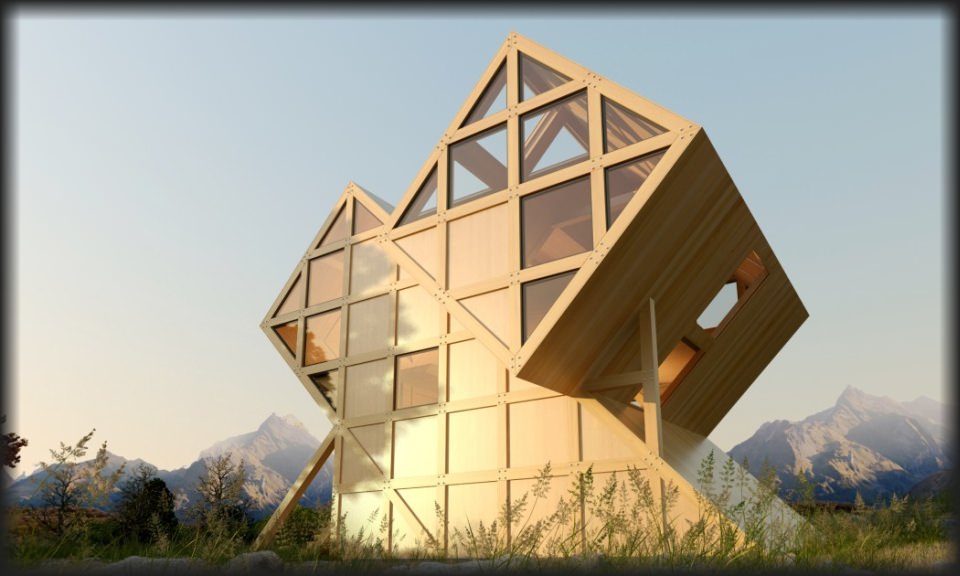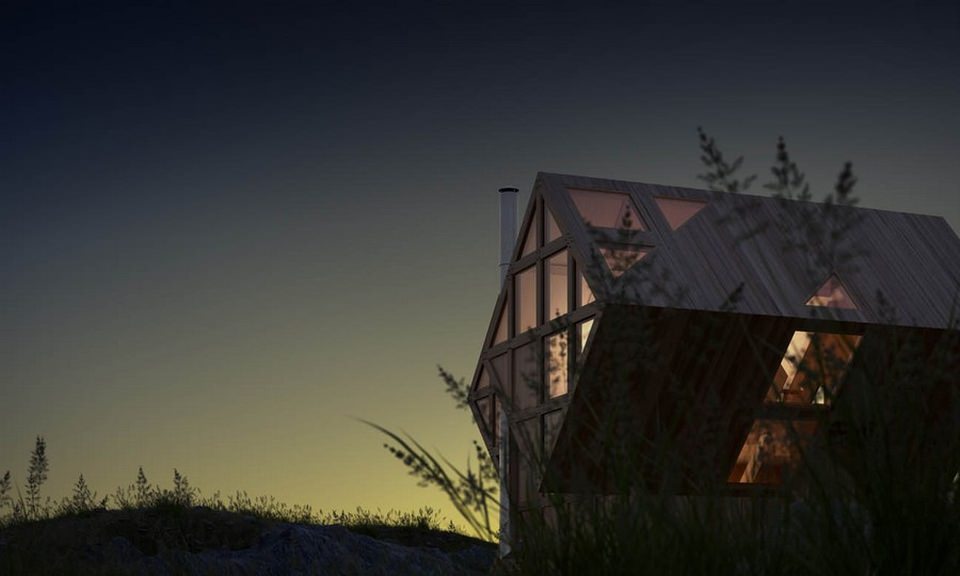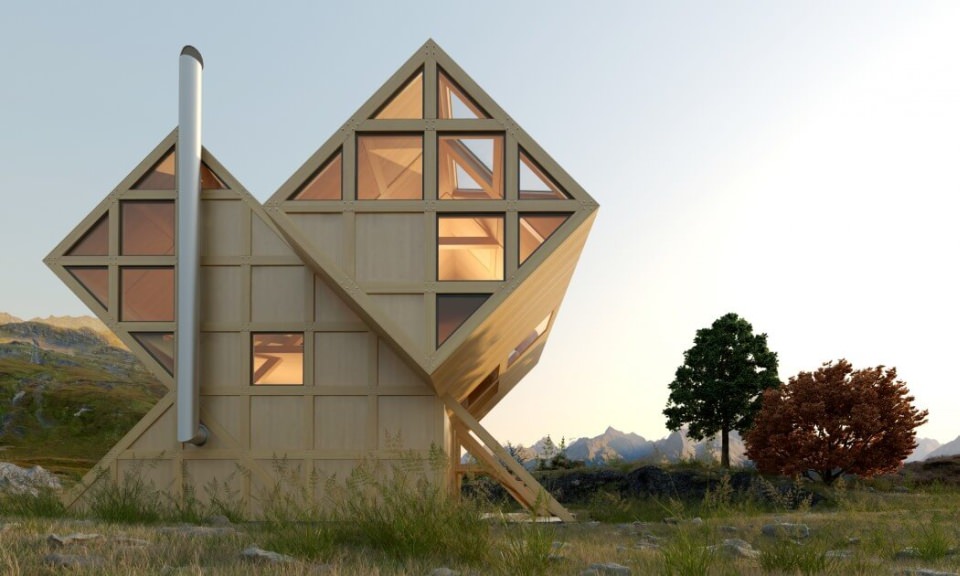 Via: Designboom