In the last decade, the tiny house moment has taken everything by storm. If you are in Europe, do check into this tiny house for your vacation and have a wondrous experience. This particular tiny house is available for rent on Airbnb and it lies in the beautiful province of Zeeland.
Based on the island of Schouwen-Duiveland, which falls in the southwest province of the Netherlands. Located on the campsites of Schouwen-Duiveland, it is called 'The Island House.' This particular house is hosted by Vakantiewoningen and will turn out to be absolute bliss for you and your family.
The Island House is built with locally amassed material. The most beautiful aspect of the house is that it is made from recyclable material which was piled up from locally garnered straw and flax. The interior of the tiny house is as beautiful and captivating as its exterior.
The rental house features a bedroom comprising a double bed and a sofa bed to make you feel right at home. Guests are free to cook their own meal as the house offers a kitchen that is well-equipped with a refrigerator, oven and an induction hob.
Also Read: Harry Potter-Themed Tiny House in New York is Available For Rent on Airbnb
The powers source of the tiny house is a solar panel and the house also includes a water circulation system connected with a shower and a dry toilet. Additionally, you can also park your vehicle outside the property and can easily rent a bicycle to pedal around the island. The tiny house is available for rent at Airbnb for $159.65 per night.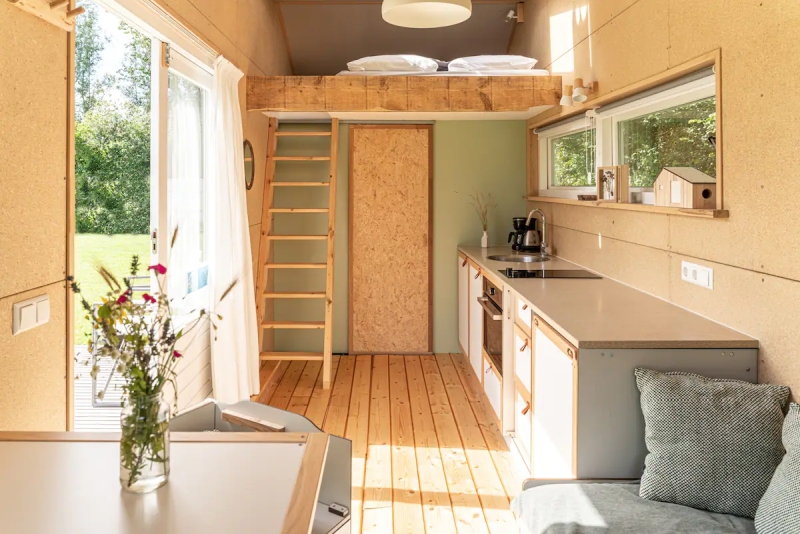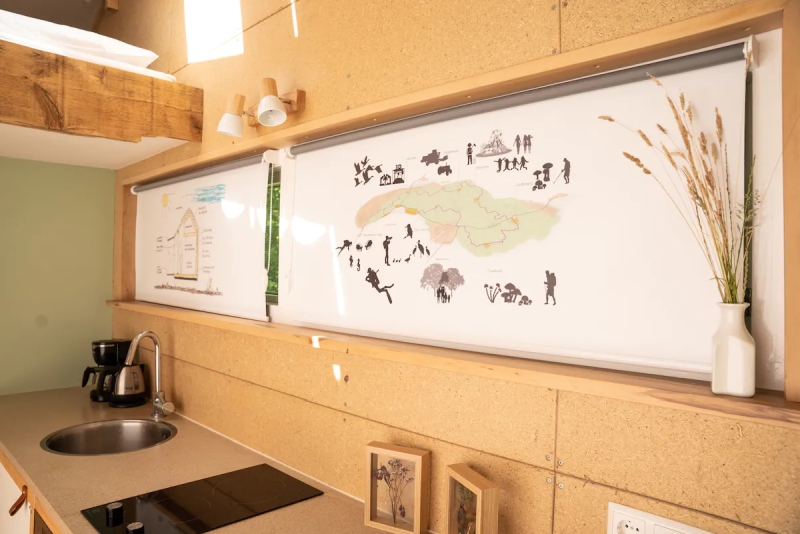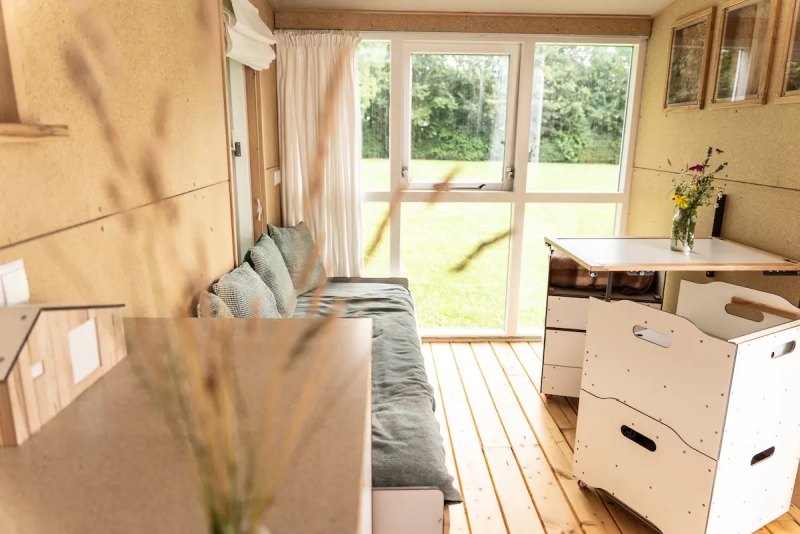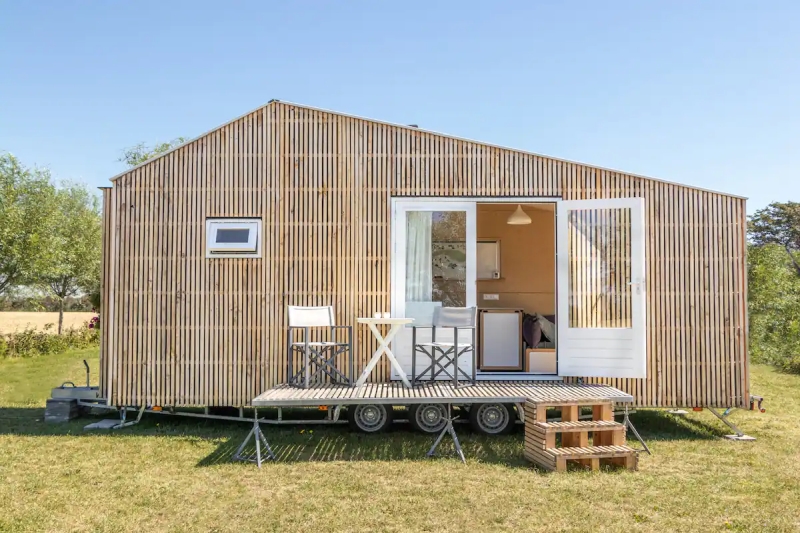 Via: Tiny House France