Desserts are mouth-watering delicacies for all, but what if they are designed to portray miniature scenes from real life? This dessert art conception has been recently brought to reality by Italian pastry chef Matteo Stucchi, who has built real world landscapes with desserts.
Matteo explained that the looks of a dessert are as important as its taste. He beautifully transformed baked brownies into mining sites, and cake pops into Ferris wheel. However, on first the sight, these food art look like standard desserts, but when noticed carefully, you can see tiny people among chocolate and candies performing normal tasks in funny ways.
Some of the artistic confectioneries created by the talented baker are a tiny construction crew using a toy crane to dust tiramisu with cocoa, a pocket-sized priest officiating a wedding ceremony, a little river-rafting crew navigating through oozing chocolate rapids, and a team of tiny maintenance men giving manicure to a monster's hand.
He posts newest real world landscapes on his Instagram account each Tuesday and Friday. His miniature edible buddies can be seen fishing, rafting, weight-lifting, or making huge cakes.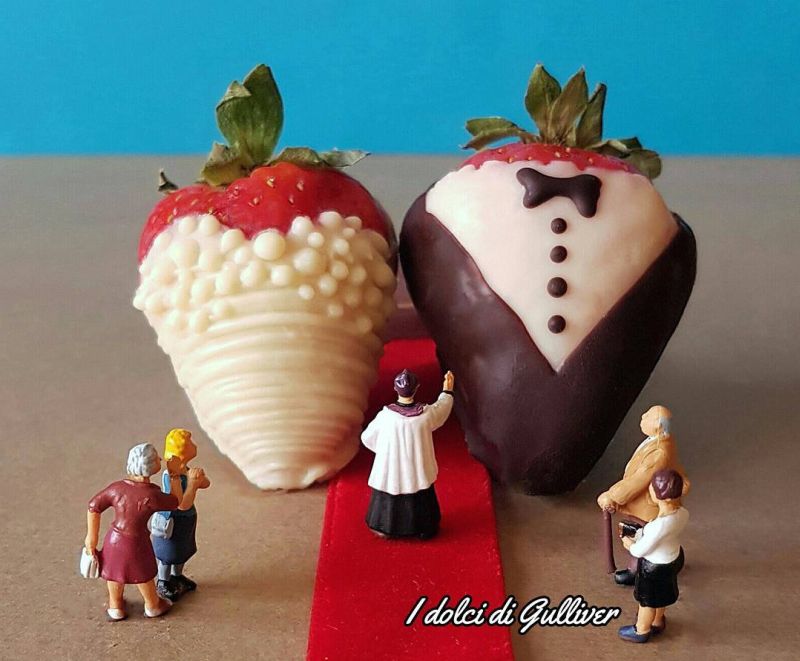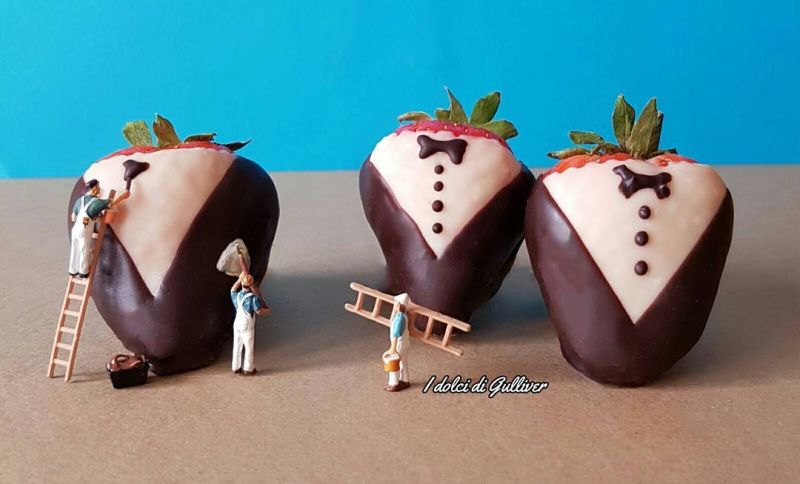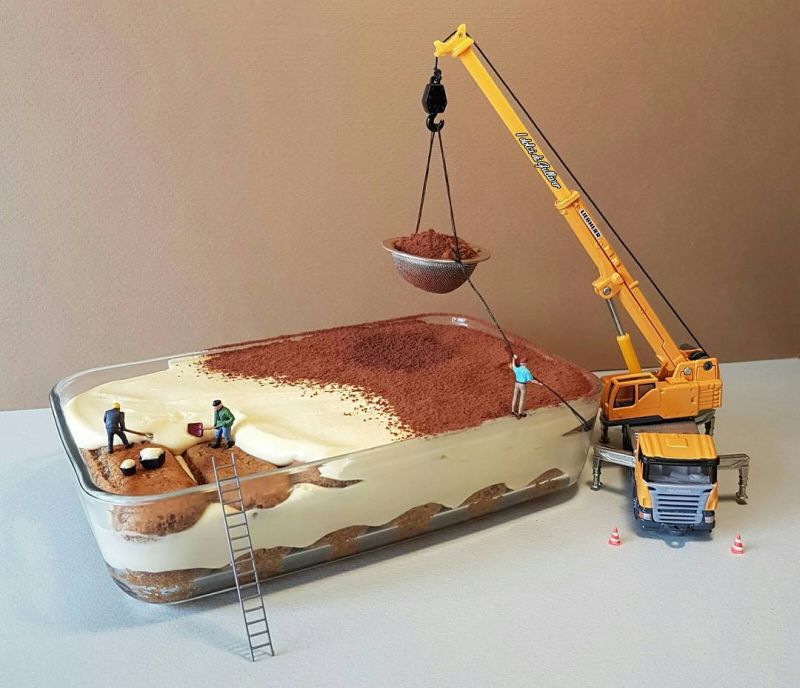 Also Read: Artistic cakes by Laura Loukaides that look like junk food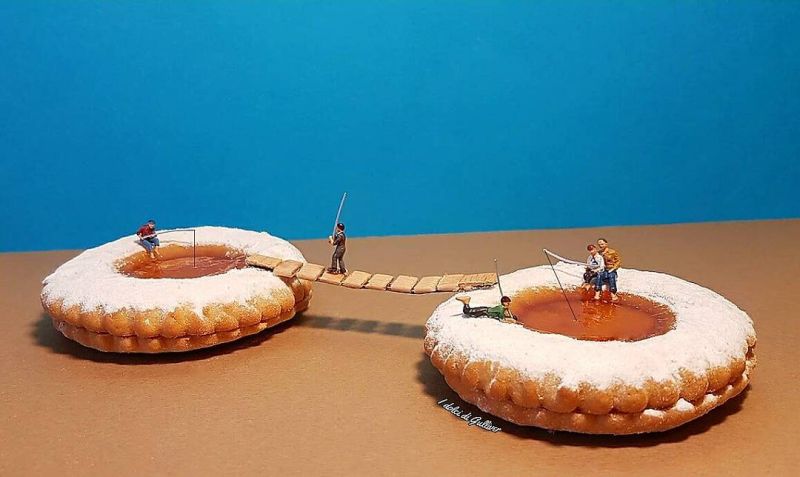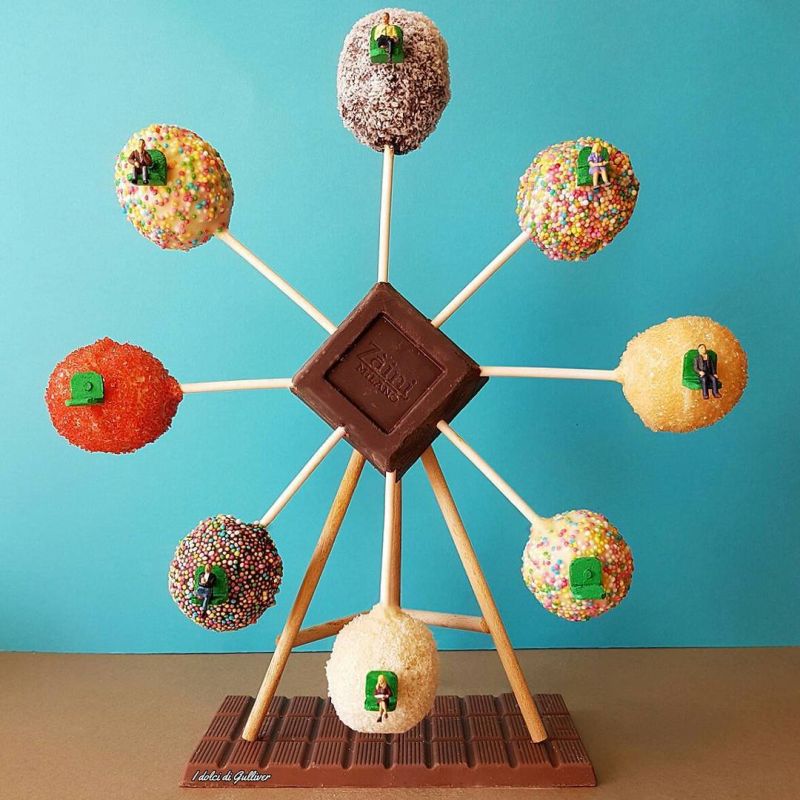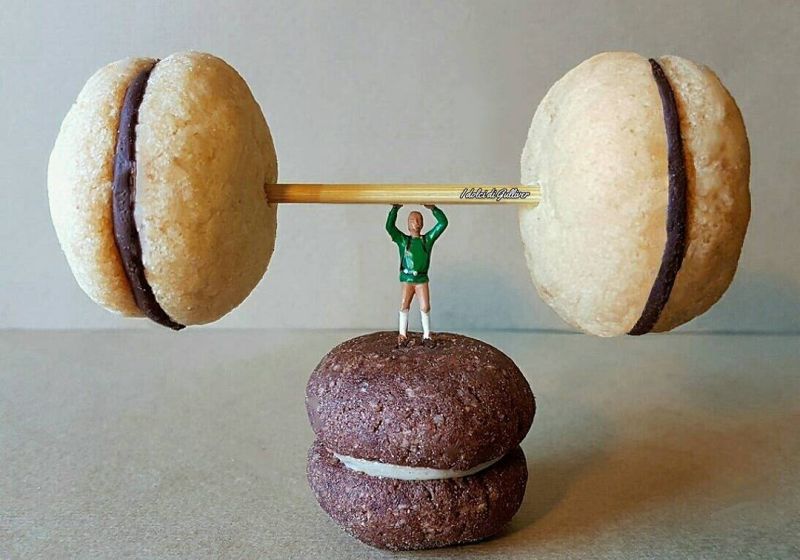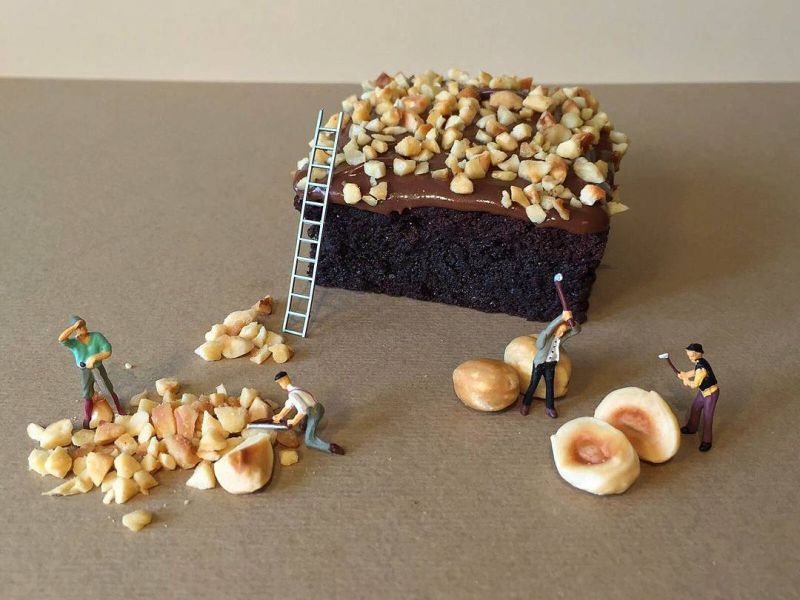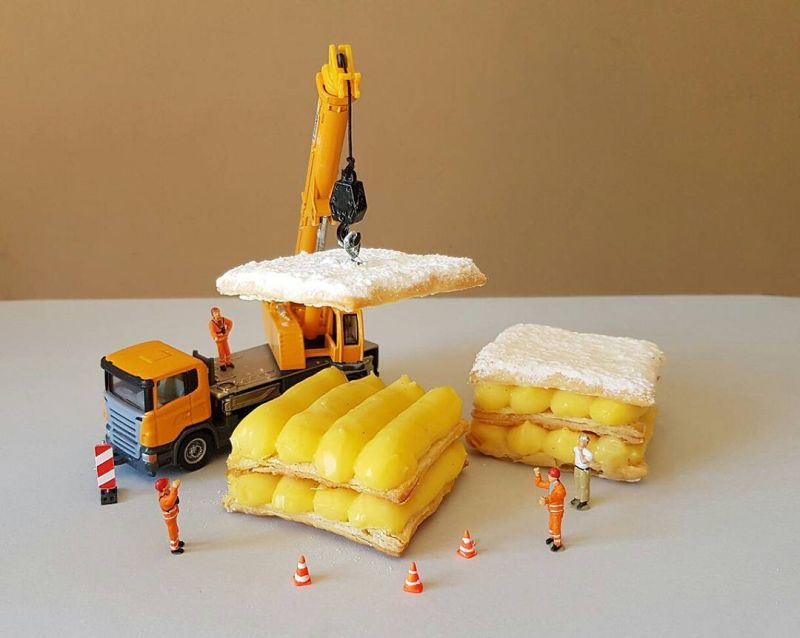 Via: DesignTaxi