Barrels can be a good choice of furniture because of their robust build and a form factor which looks aesthetic in any kind of interiors. We've seen a lot of it in the past, and now an Italian furniture design company proves it further. Barrel12 adopts a very refreshing approach to convert recycled materials (mostly old barrels) into attractive pieces of furniture. Francesca Cutini, the owner of Studiododici, is the brain behind these handcrafted furniture pieces which have their own charm.
The design studio is a pro when it comes to creating furniture (for outdoors and indoors). Whether we talk about book library cabinet, vase, pouf, home bar, coffee table, umbrella holder or even a wash basin or cooking stove; Francesca lends her unique character to each of these creations.
Also Read: Creative ways to reuse oil drum as furniture
Let's have a look at some the standout creations that'll prompt you to appreciate (of even buy) the multitude uses industrial barrels as a home furniture. Perhaps, a good collection of limited edition interior and outdoor furniture for a home-themed on recycled furniture.
# Poufs
Perfect to create a pouf, industrial barrels have been converted into attractive poufs in the Barrel12 collection of recycled furniture for the home. Good for indoor, as well as outdoor use, these poufs can cost you anything between €568 – €1320, depending on the one you choose. The one we like is the pouf which also doubles as an umbrella holder and a coffee table too.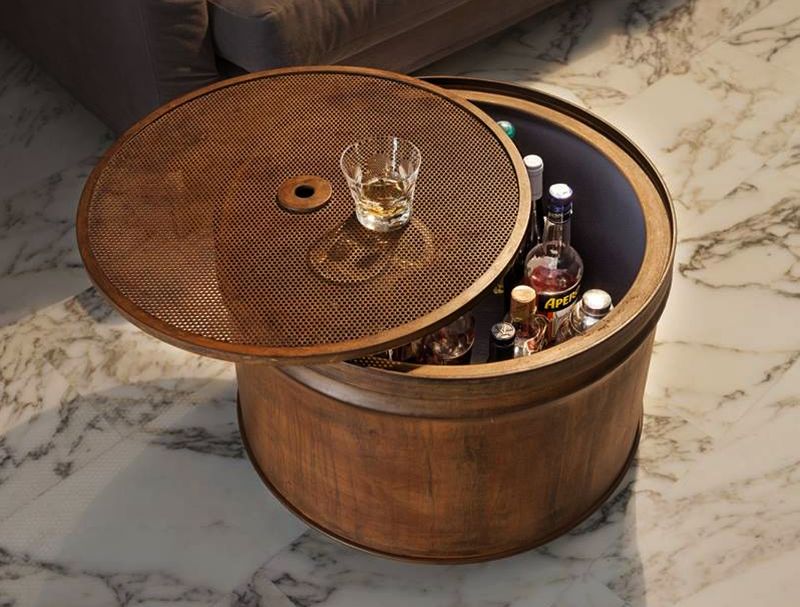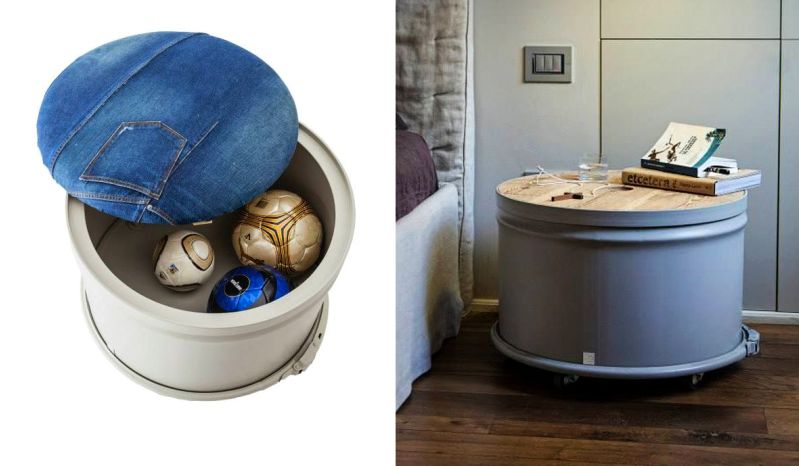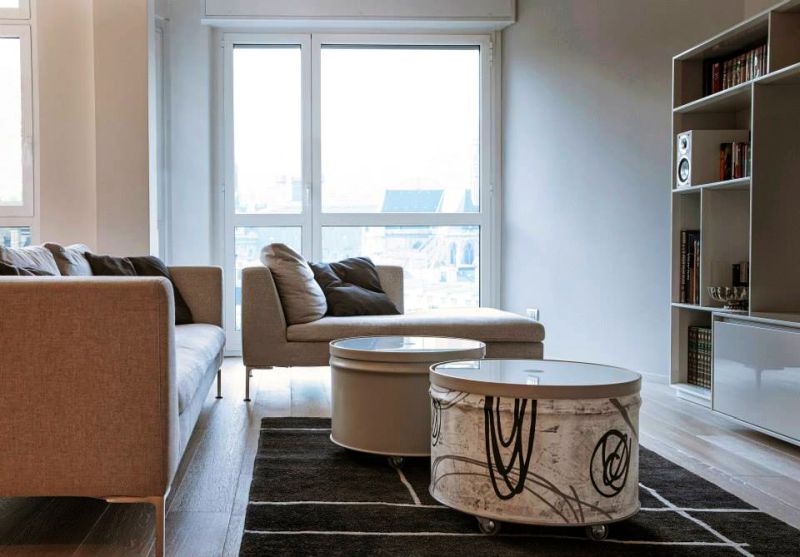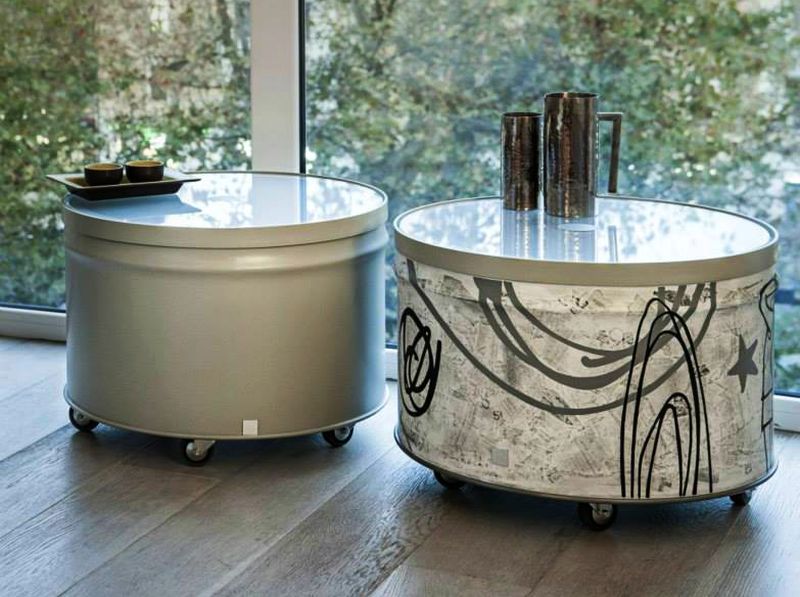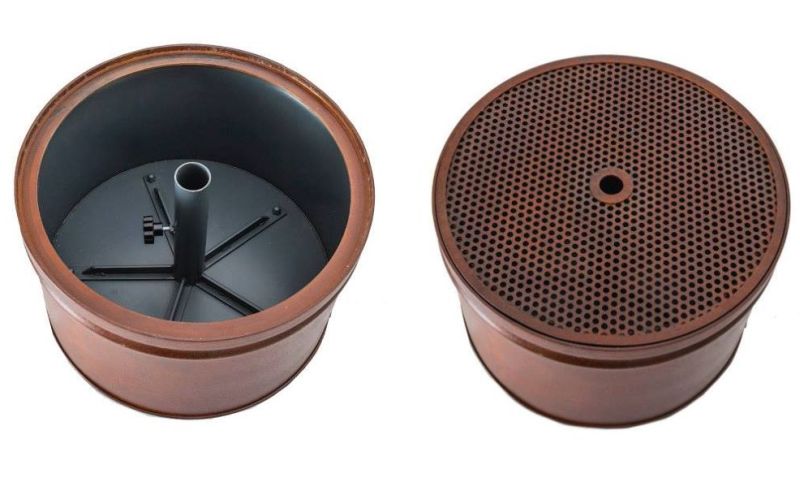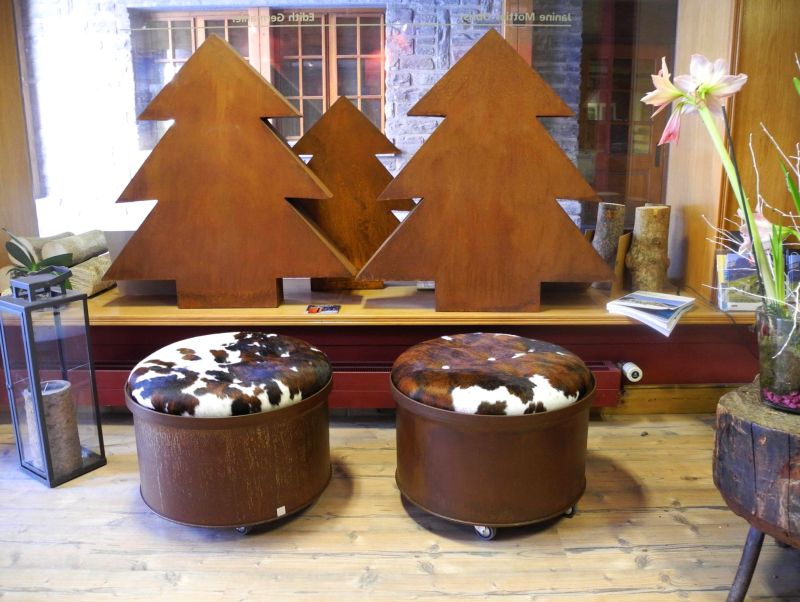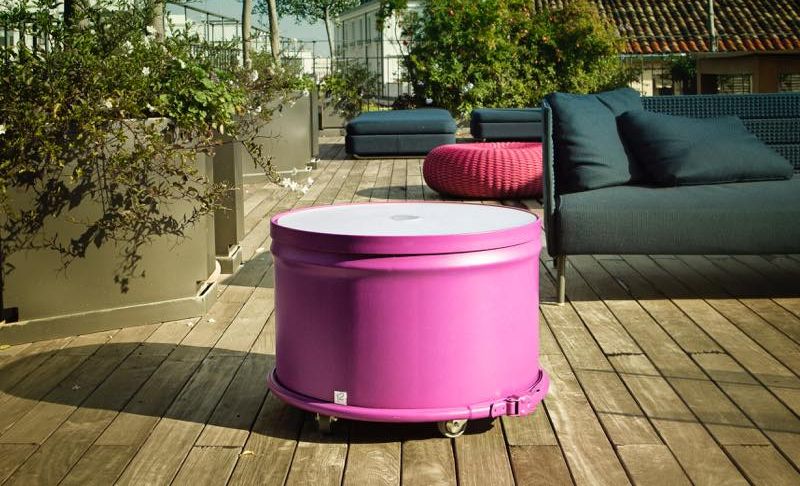 # Home Bar
Next up is the barrel home bar on wheels which looks compact, and most probably will hold all your drinks. Stylish and functional, Barrel Bar collection comes at a rather hefty price tag between €1348 – €3028.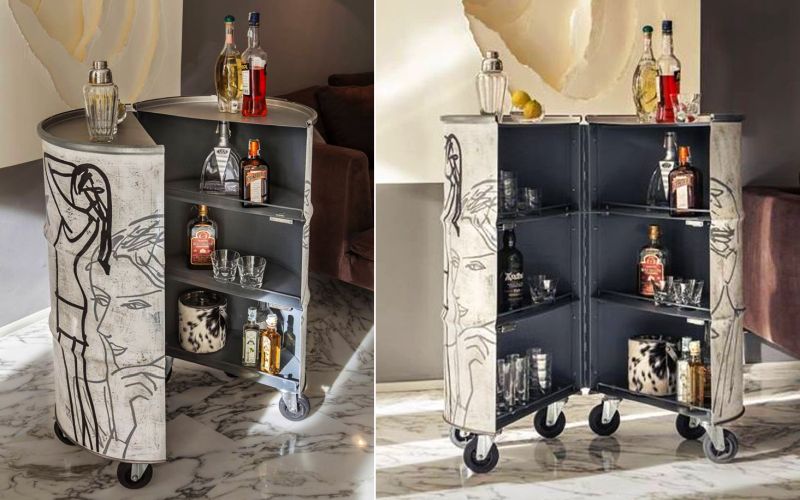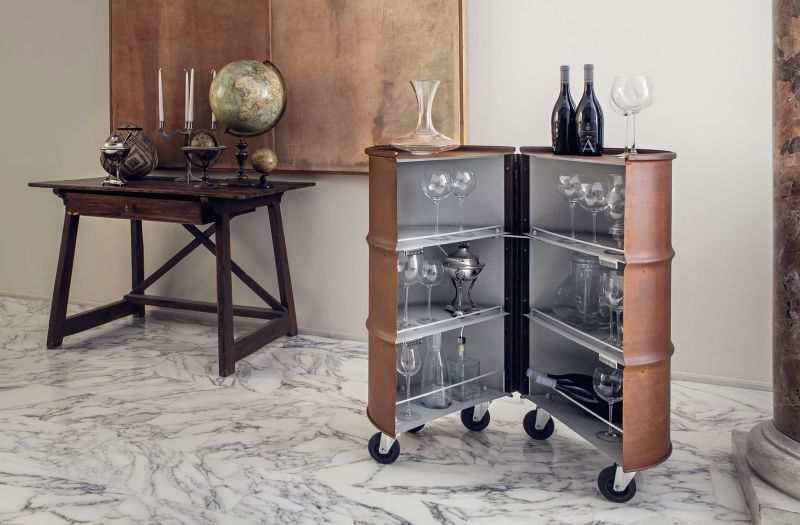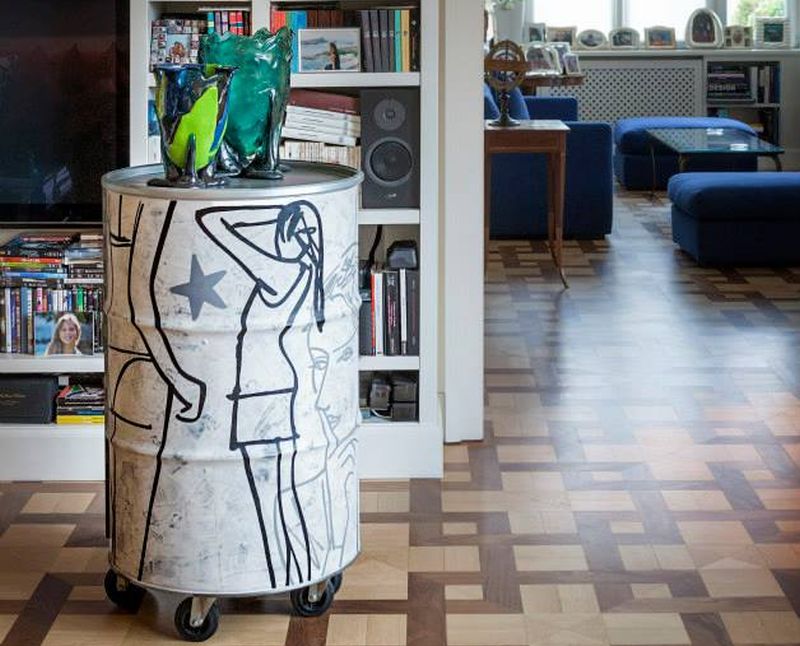 # Book library
Another good use of old industrial barrels by Barrel12 is the Barrel Library on wheels which comes in four different options to choose from. You can keep all your favorite literature inside this book library, and everything else that fits.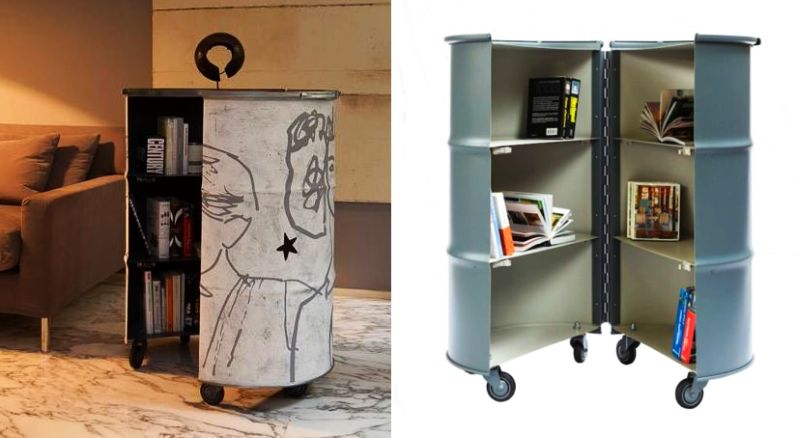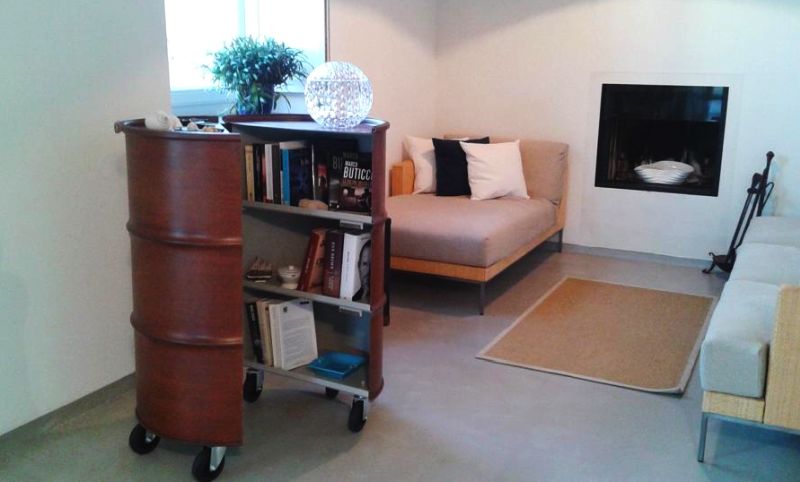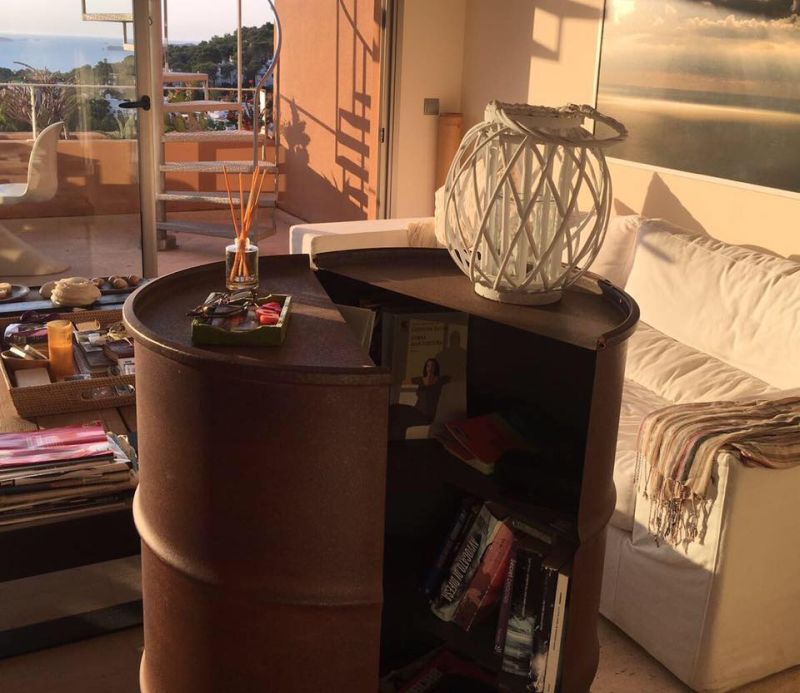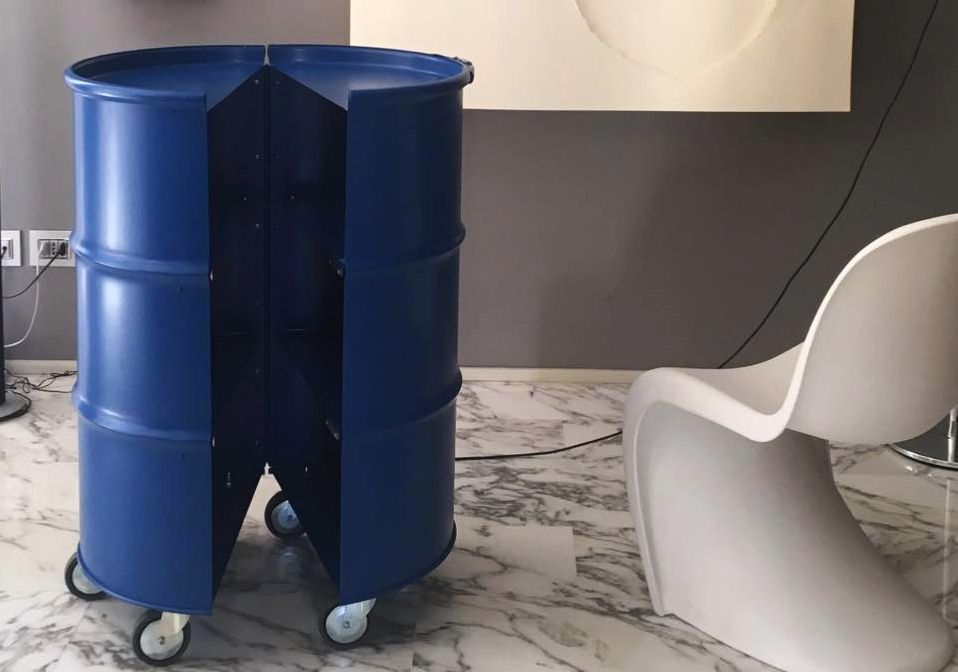 # Cooking Stove and Wash Basin
This is the latest addition to collection of recycled furniture by the designer. Putting industrial barrels to another good use, the Hot & Cold Barrel collection makes complete sense. The sturdy frame of the wash basin and cooking stove, means it will stay put for years to come. A good investment for your recycled furniture collection, and it comes at a price tag of € 2379 – € 1928.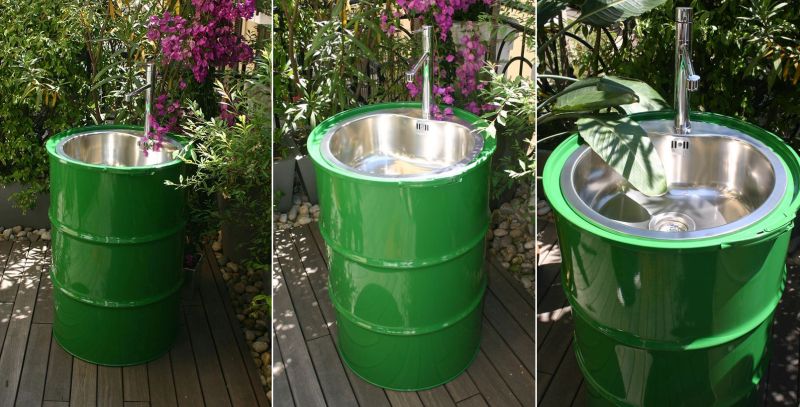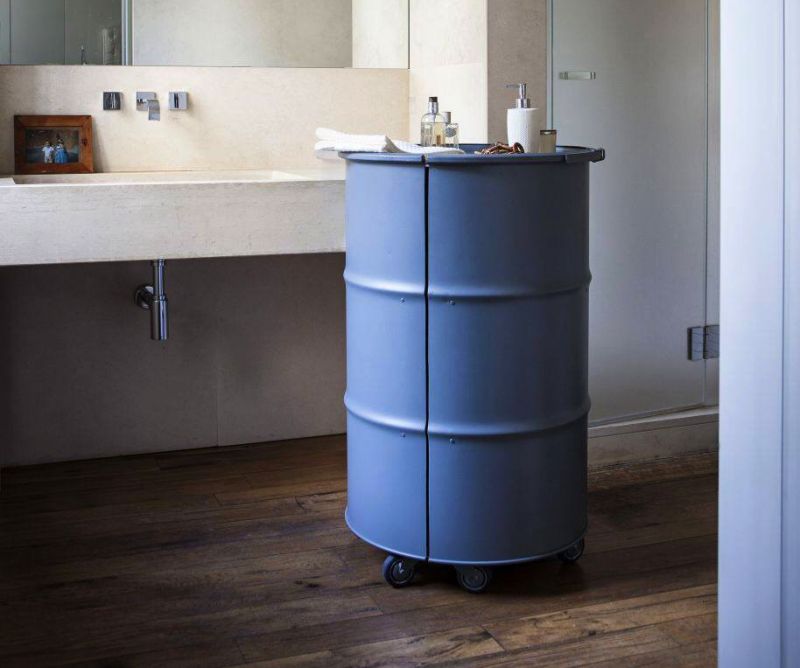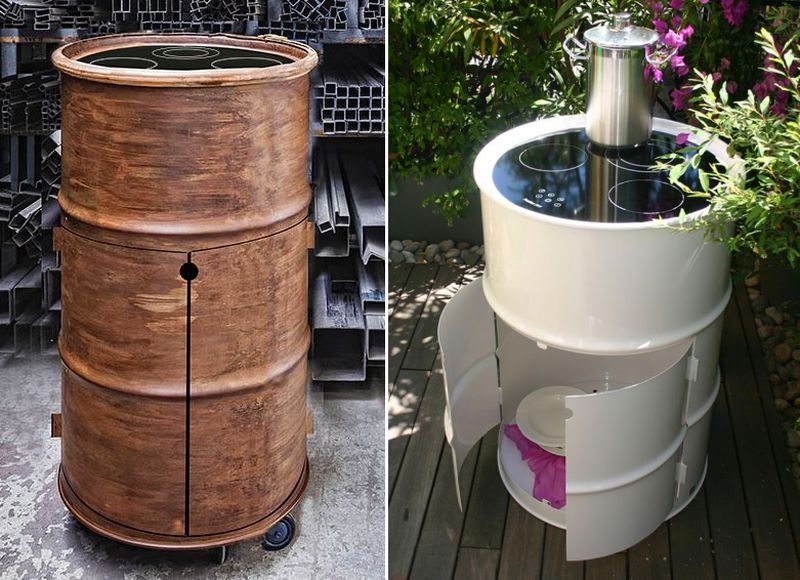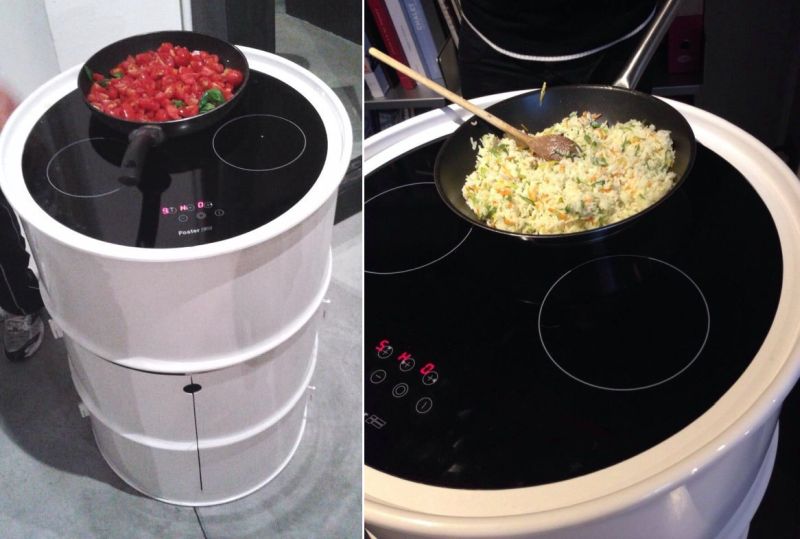 # Barrel Vase
Who would have thought that industrial barrels can be turned into a vase on wheels? You can use it to hold natural plants as well as artificial plants. The vase is going to serve as your planter for decades thanks to its sturdy structure, and being on wheels makes it even better. To add to the goodness, the Barrel Vase collection is priced at just €336 – €400.