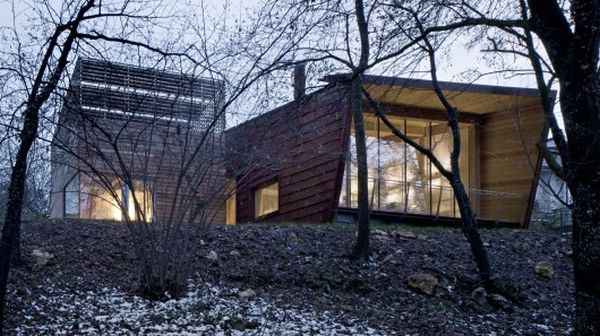 Collective 'greenness' is the way to go when its comes to the scope of zero energy residences. The guys from Italian architectural firm Traverso-Vighy and the Department of Physics at the University of Padua surely knew that when they embarked upon the innovative project of 'Tvzeb', a state-of-the-art zero energy home located in the woodlands near Vicenza. Exhibiting a modernistic form with over-extended shades, the residential building utilizes a slew of sustainable features including geothermal and solar energy generation, LED lighting and even recycled materials for naturalized insulation.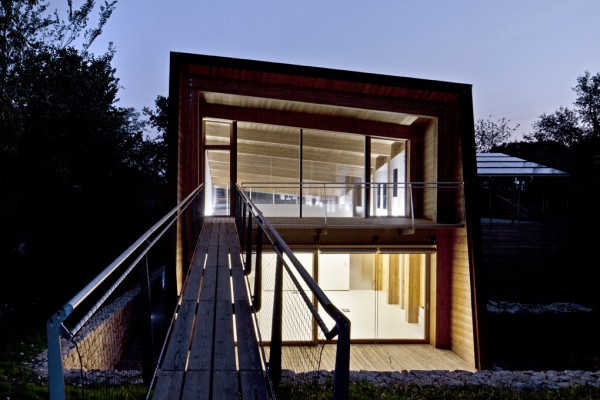 Coming to its structural considerations, the flexible framework of the home uses both CNC machined and vernacular elements. This alludes to a modular nature, where the components can disassembled for further recycled uses of the individual materials. The main structure of the building is composed of untreated larch wood (with two separately joined forms) which covers the inner built sturdy steel shell. This skeleton rests atop a slightly raised plinth, which in turn is supported by two steel foundation beams.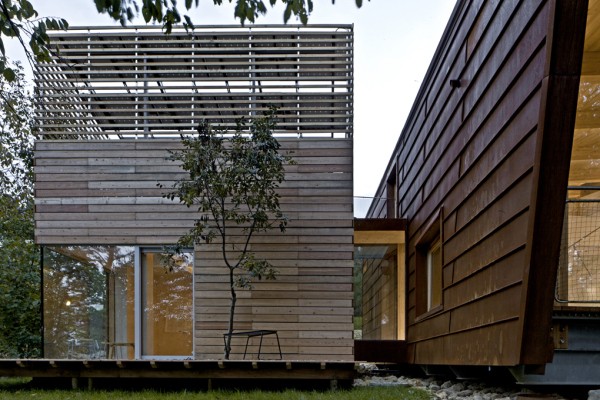 There are two sustainable attributes intrinsically related to this structural design – insulation and lighting. Firstly, coming to the insulation scope (for both acoustic and thermal), the walls and the roofs are clad in a double layer of 90 mm (3.5 inch) polyester fiber wadding. These layers were created from recycling a whopping 40,000 plastic bottles. And, as far as lighting is concerned, the clever form of the building facilitates the induction of natural sunlight at admissible angles (with reflective glasses) in winter, while shielding the same interior spaces in the summer. Furthermore, the interiors are also infused with energy efficient LEDs that are embedded within the ceiling recesses to form unobtrusive yet illuminating lighting components.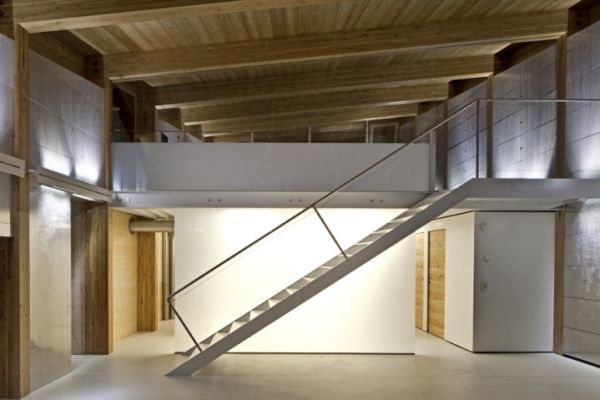 Finally, advancing to the scope of power generation, the home incorporates a photovoltaic system of 16 solar panels. They are touted to be sufficient for an year's need of electricity. Moreover, there is a separate geothermal heat pump that helps in heating the building in winter time.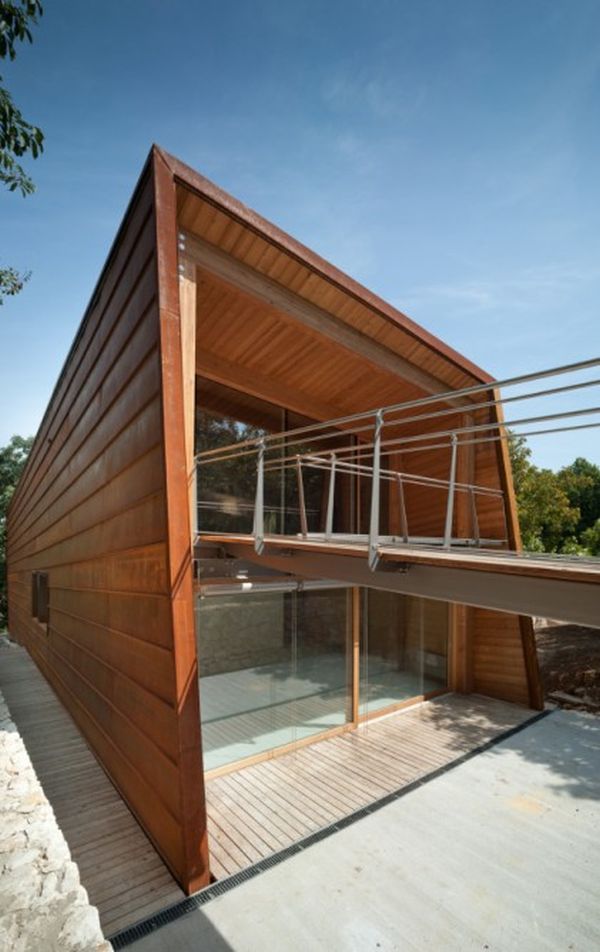 Via: GizMag