Well, owning a vintage Fiat 500 Abarth might be out of your reach, but you can have this amazing Italian handmade office desk that is designed to look exactly like classic Fiat 500 Abarth. To make it more realistic, the designer chose to use original parts of the Fiat 500 Abarth which not only makes it look more appealing, but will also make your office seem like garage with a fantastic ride.
It comprises of original Abarth and OMP equipment, moreover it rests on a pair of Michelin Slick tires and 8×13 wheels, but is not meant to be taken for a joy ride outdoors, as it may not function, as good as the real ride. On coming to other side of the desk, it is equipped with a stylish red colored table top with speedometer and odometer installed at front to make the user feel as if he is actually sitting inside a real car.
It comes with plenty of drawers to keep your important documents safely inside. Apart from that basic facility which every desk has, it also has a USB outlet for charging your tablet, camera or smartphone, thus adding additional benefit to this extravagant desk.
Similarly, like original car this office desk also doesn't come cheap, it is available on eBay for US $10,750. We don't have such huge amount to throw away like that or else we would have bought it, but if you have a bankbook flowing with cash then it could be yours as an extraordinary addition in your office to impress your clients with its classy design.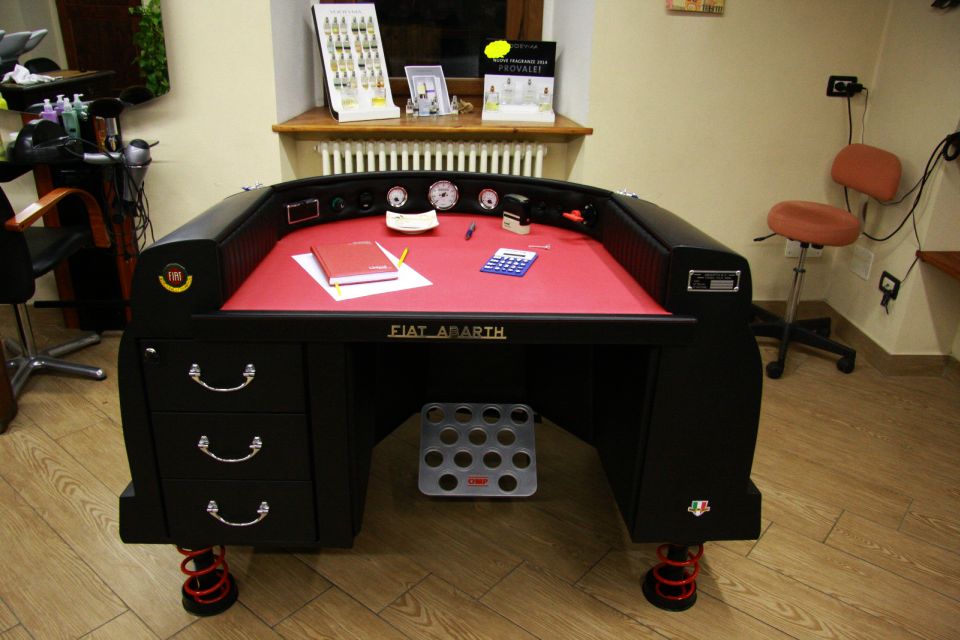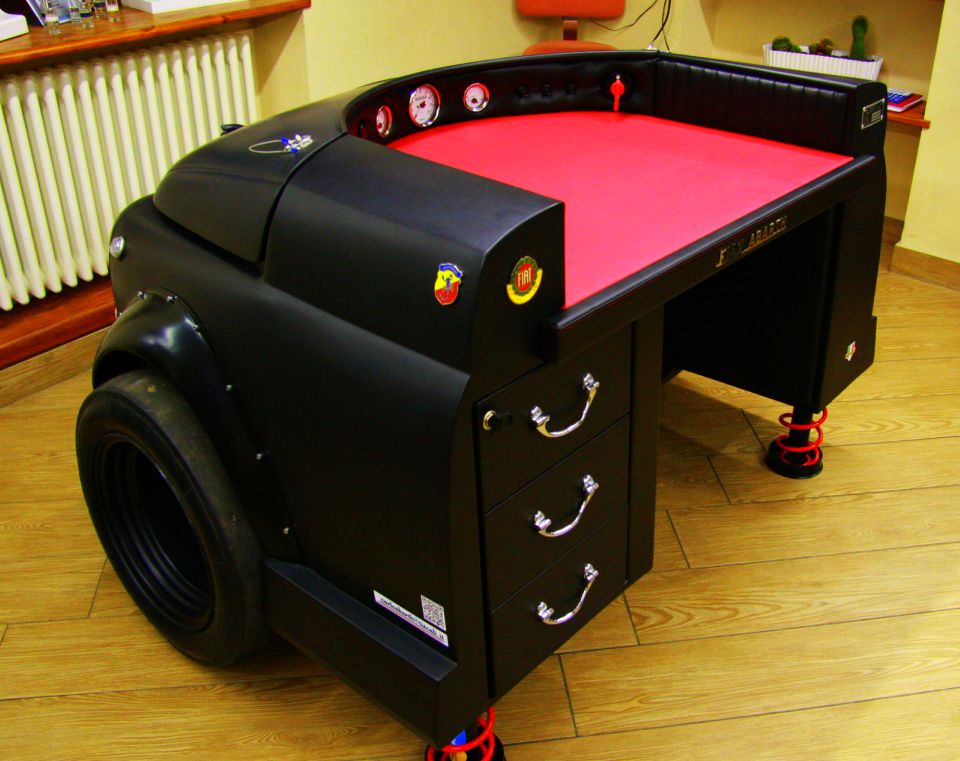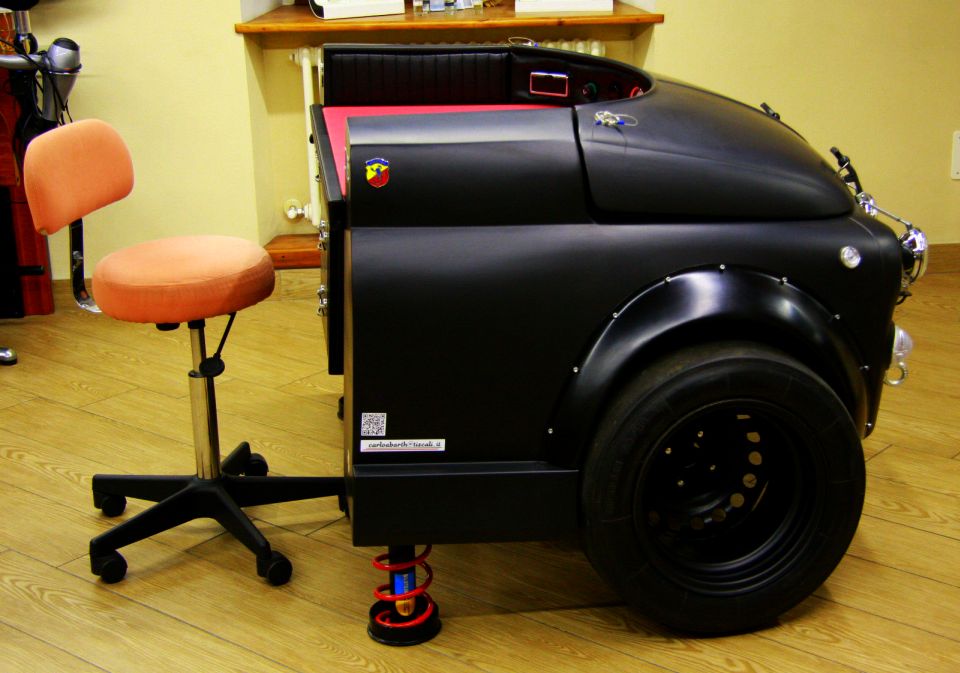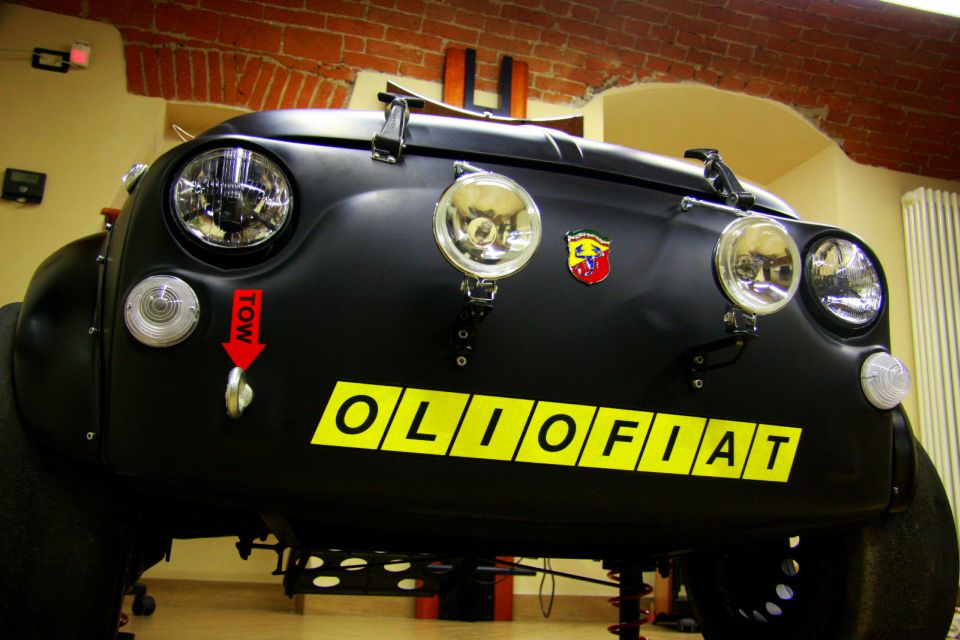 Via: Technabob