This 231-square-meter, four-bedroom sculptural house was designed by the famous French architect Jacques Couelle in 1960s, and it is one of the five "landscape houses" created by him. It is as an obvious reminiscence of the movement of sculptural architecture which can be seen from the design. Located on a private property in Mouans-Sartoux, south-east France, this uniquely-shaped house offers unobstructed views of the bay of Napoule, and the massif of Estérel. Its rounded-inspired organic shape helps to seamlessly blend into natural surroundings, while the unusual façade presents it like a traditional cave house.
Not only its exteriors, but interiors of the house also feature complete white walls, lending cave-inspired aesthetics to the house. The rough stone and terracotta floors, ceramic, iron and glass walls, doors made of wood and glass and the copper detailing further completes the sculptural appearance. On the inside, an open plan living room features a rounded fireplace and a bronze mural by Constantine Andreou that conceals two doors, one leading to the kitchen and the other to a full suite with a bathroom. Upstairs are two bedrooms, a home office and two bathrooms, while the area basement hides a garage, a cellar and a wine cellar. There is also an outdoor patio alongside a swimming pool.
Also Read: This sculptural house by XTEN Architecture blends seamlessly into its natural environment
This Jacques Couelle-designed sculptural house looks like it gets the design inspiration from Bedrock, the fictional prehistoric city of Flintstones. Currently, it is listed for about €2.45 million, or US$2.88 million, by Espaces Atypique.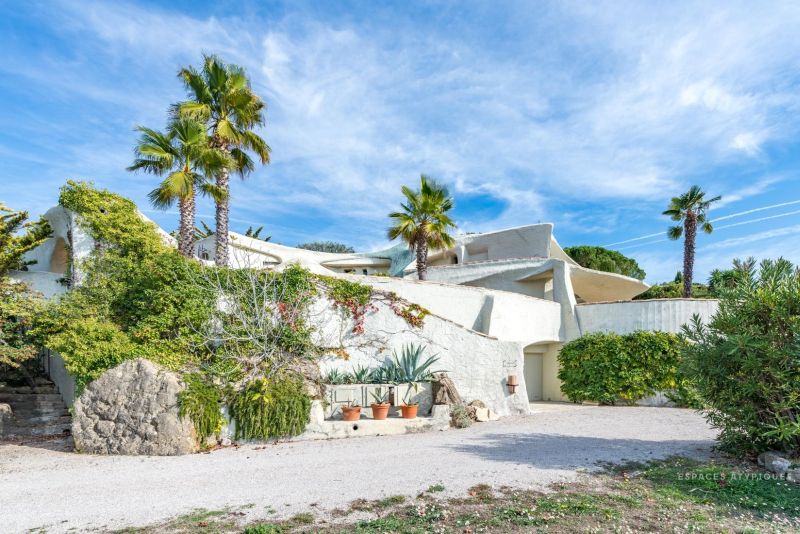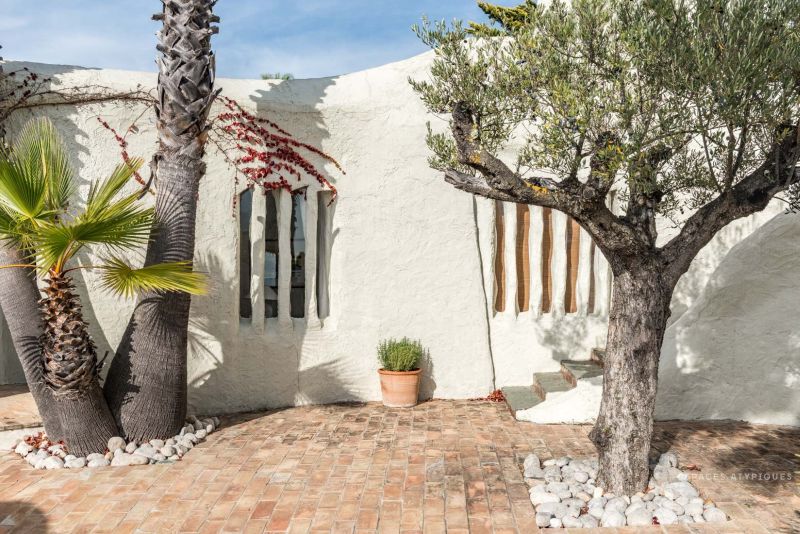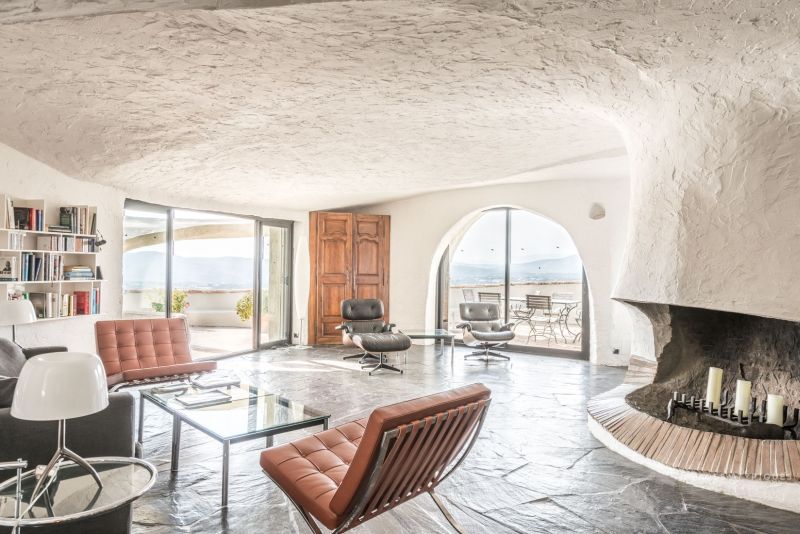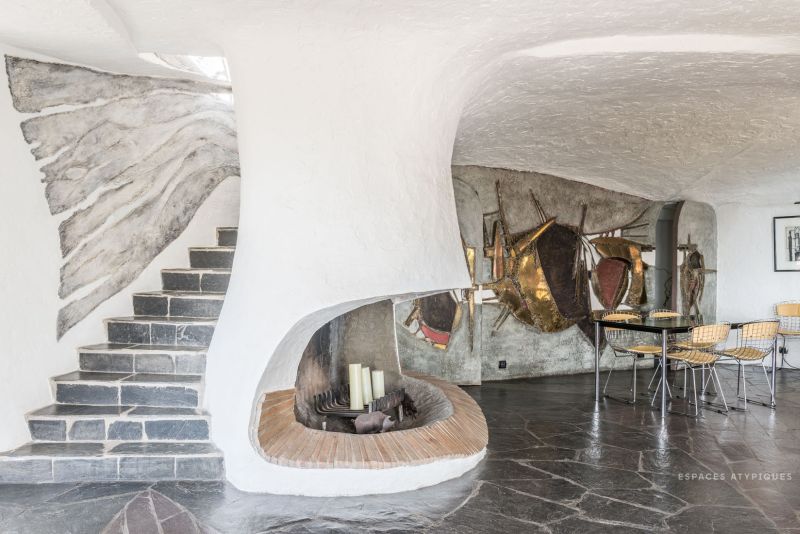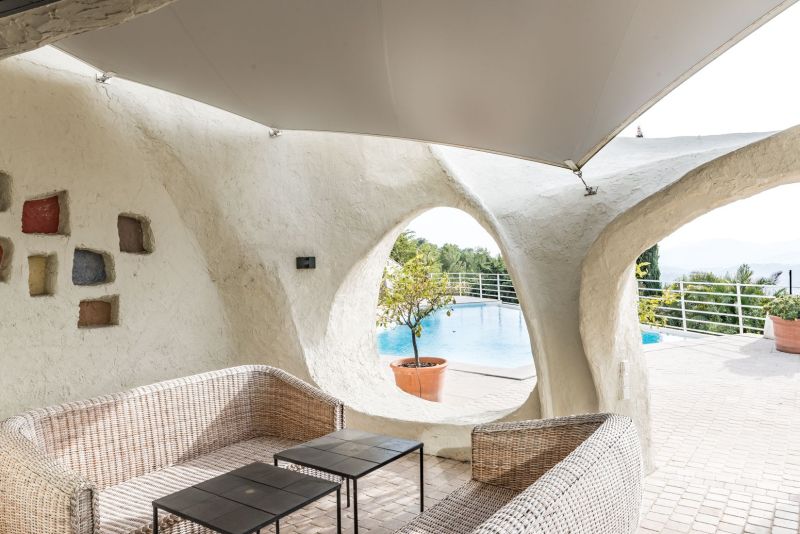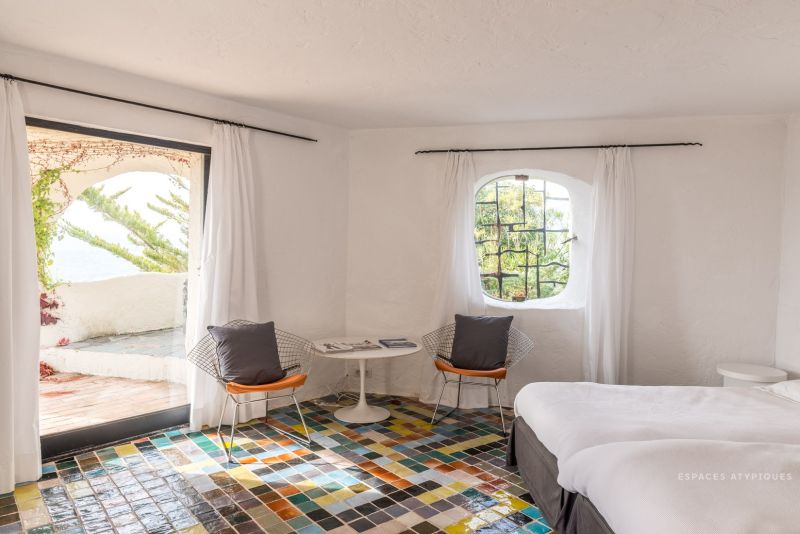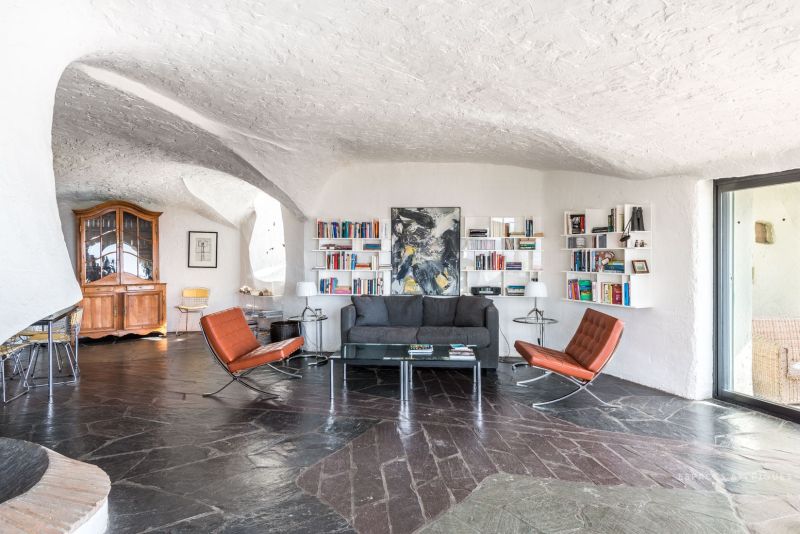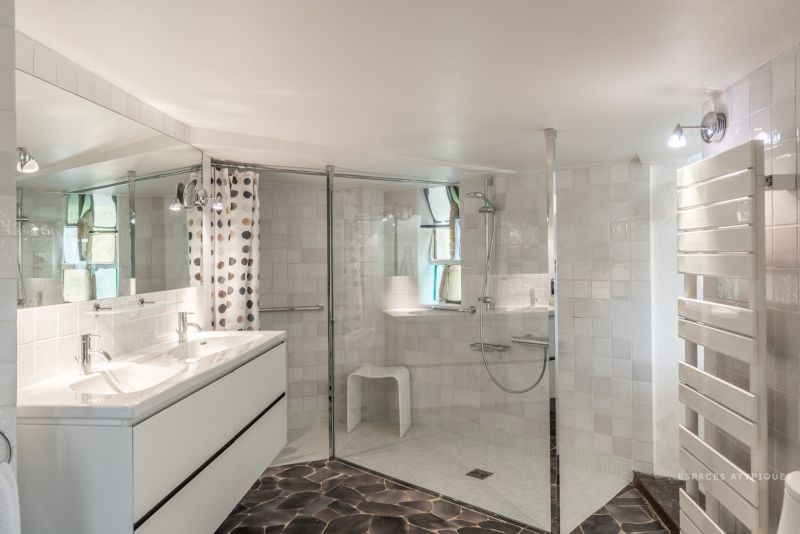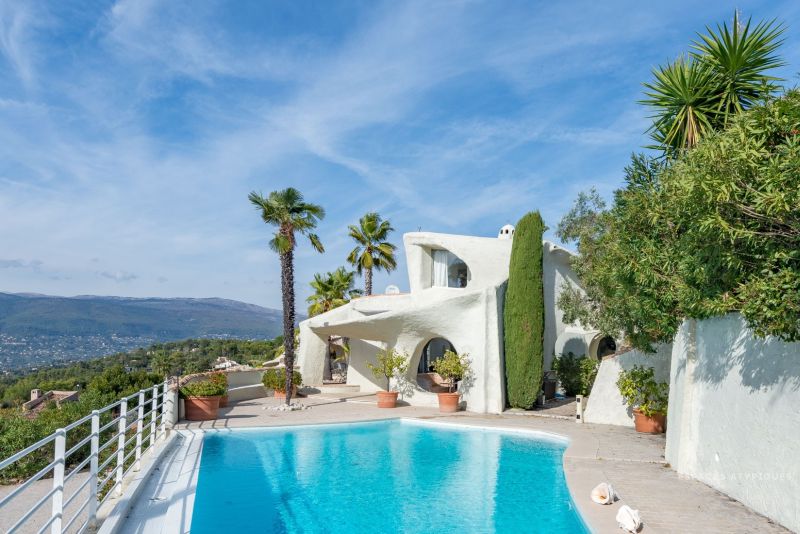 Via: Curbed