A few days ago we talked about a ping-pong table with some 'Gothic' undertones. However, this time around it is all about class and elegance with some dash of the industrial essence. We are talking about Los Angeles based designer James DeWulf's collection of high-end furniture that includes game tables, coffee tables, and lighting fixtures. Among these items, it is the ping pong game table that really holds our fancy.
Exhibiting a sophisticated feel, the whole conception has been remarkably crafted from solid concrete. This essence of solidity is translated quite deftly by the unobtrusive form and the thick, ground kissing leg supports. And, as far as practicality goes, the outdoor ping pong table can also be easily converted into an indoor dining table.
This transition in function is actually facilitated by the use of concrete, which is sturdy enough for the outdoors, while also being novel enough for indoor decors.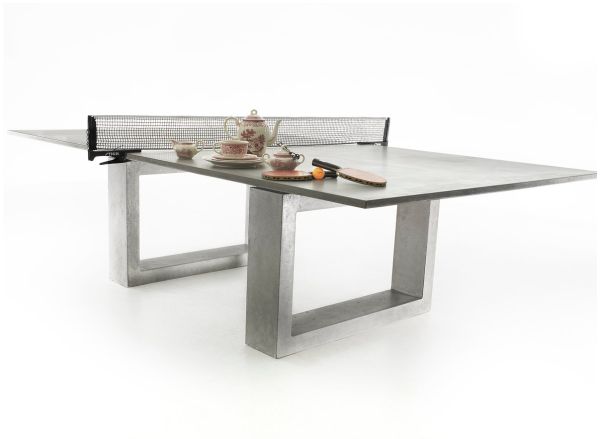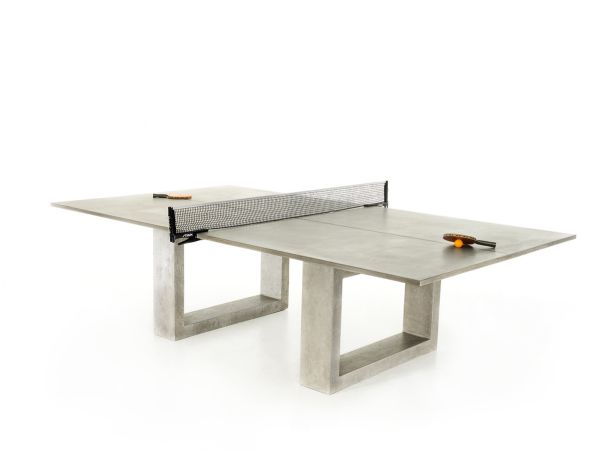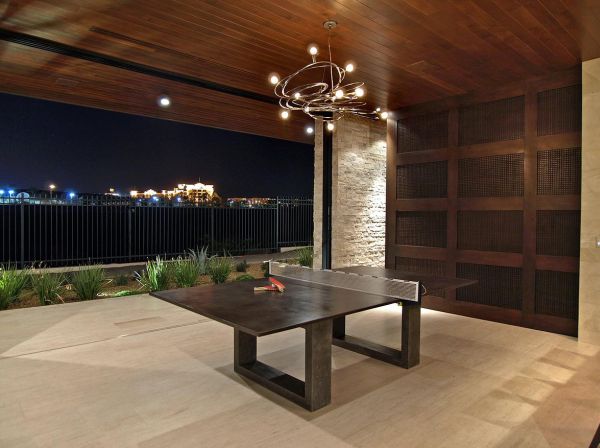 Via: JamesDeWulf