Halloween is all about scaring and creating the outburst of fear in people. To make the occasion more interesting and unique James Faulk from Dallas in Texas has decorated his home inspired from the city's recent fear of Ebola virus. He is very fond of this sinister holiday so, decided to create an unusual Ebola-themed décor to create panic among his neighbors.
Faulk spent about $150 on a hospital auction and four to five hours decorating the townhouse to make it look like a decontaminated building. He has enrobed his University Park home with red waste bags, brightly colored bio-hazard bins and yellow caution tape.
The alarming house decorations were displayed last Sunday when Faulk's neighbors called police in fear of the virus. Later, the homeowner added a 'Happy Halloween' banner, explaining that it is just a frolic Halloween display for the October 31. There are bio-hazard logos everywhere, but Ebola word has not been used anywhere to avoid more fuss.
He is getting mixed reviews for his strange Halloween gildings; some people like his distinctive idea for the occasion, whereas others are against it- thinking it's too soon to make fun of the Ebola crisis in West Africa and Dallas. However, 98-percent of the reactions are positive and based on the affirmative opinion of masses- Faulk is planning to add more to the display. The barrels of the house already light up at night and now he wants to position a mannequin on hospital bed near a front window.
We absolutely loved this exclusive Halloween décor idea that is so contrasting to the traditional ghostly theme. Although crisp Ebola-theme is quite controversial, but the theme has perfectly been adding boorish touch to the creepiest occasion.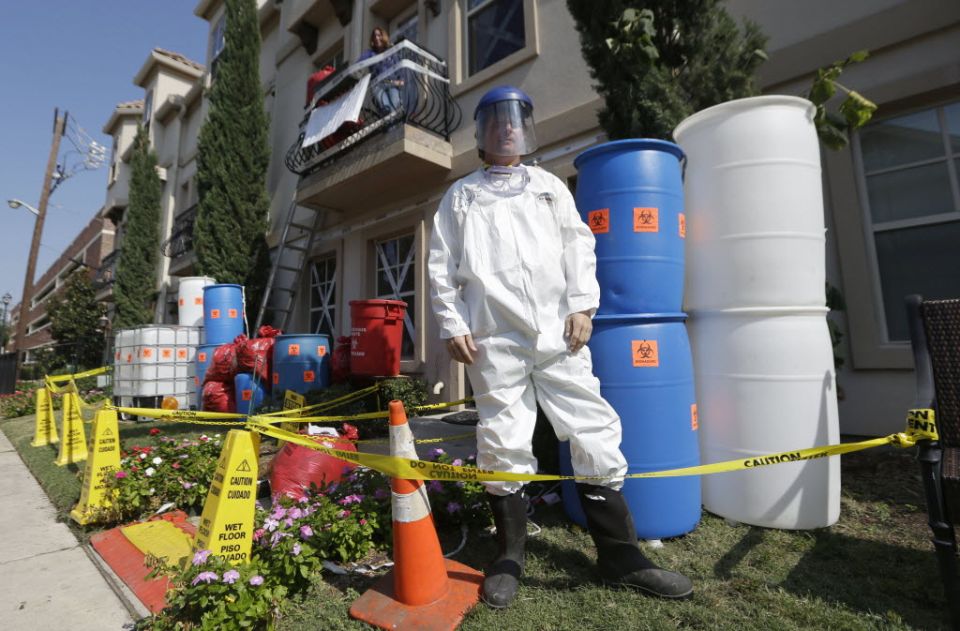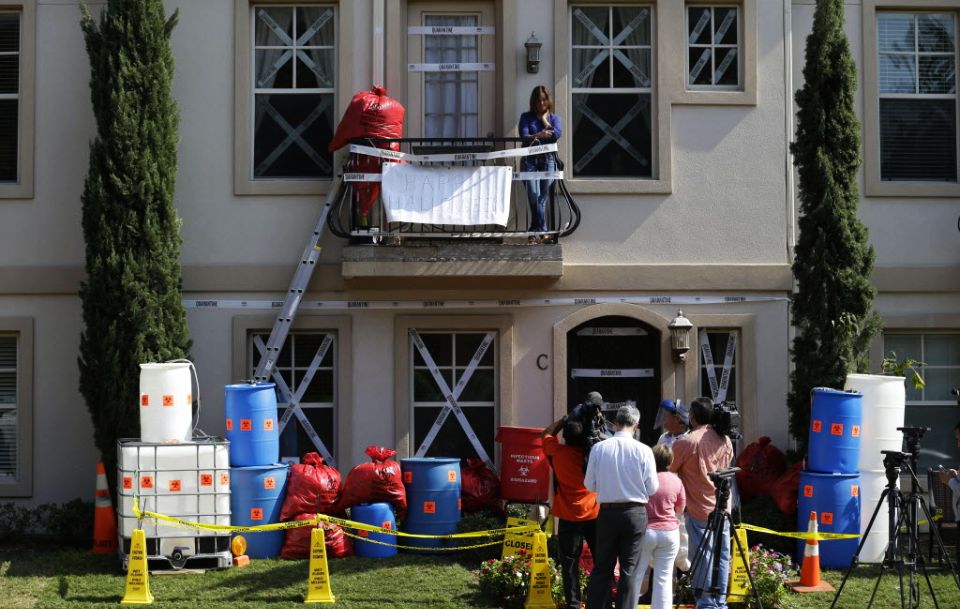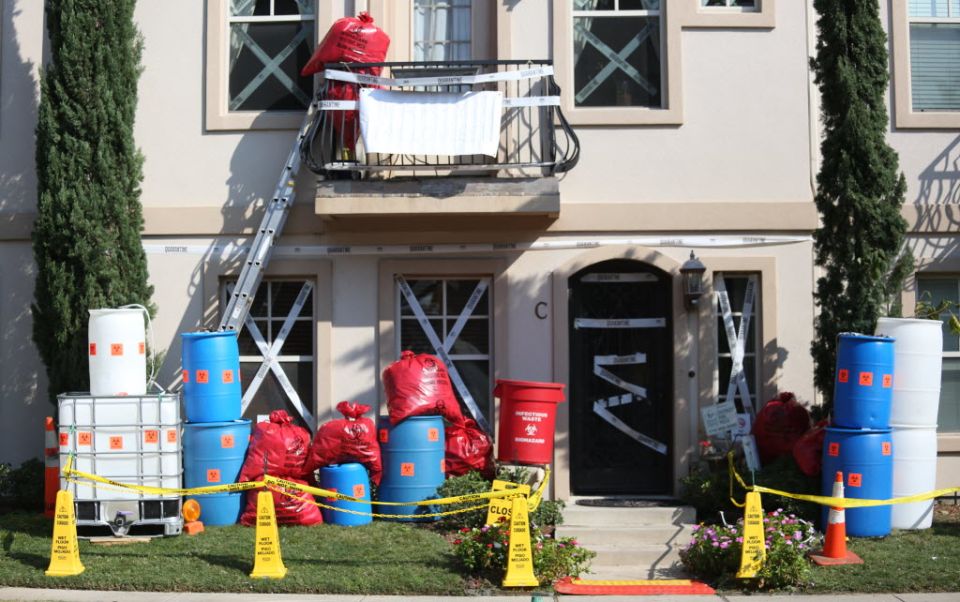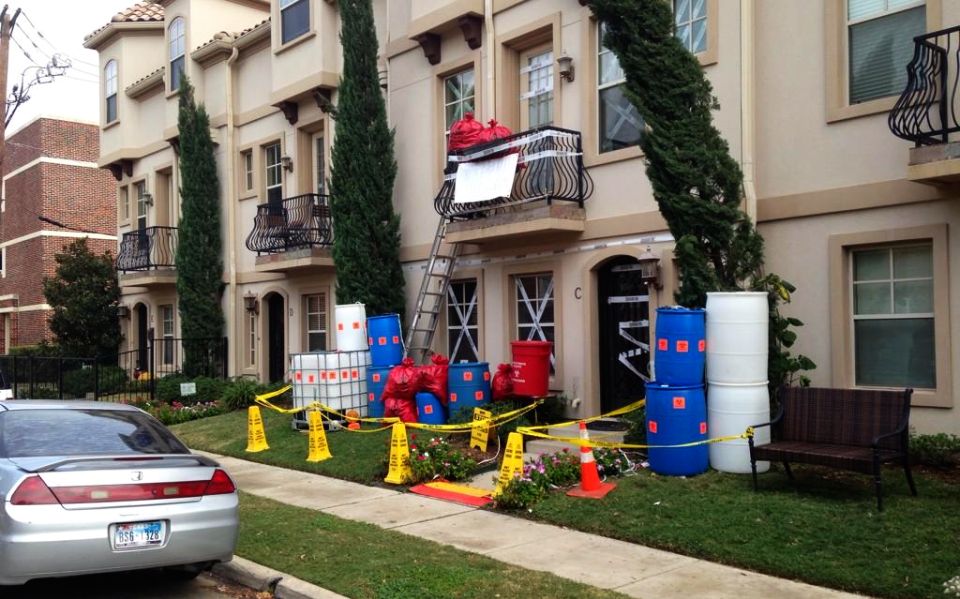 Credit: MyFoxDFW