While most people keep looking for ways to forbid entry of annoying insects into their home. There is an exceptional Latvian artist and designer Janis Straupe, who has created a unique wooden storage cabinet, inspired by the beauty of a beetle.
The stunning beetle cabinet is made from solid wood in shaped on a bug, giving whole new aspect to storage furniture. Head of this wood-carved beetle opens vertically, whereas its wings open naturally to the left and to the right, just like a real insect.
Besides its attractive bug-shaped exterior, the cabinet is fully-functional with ample storage capacity. Within the cabinet, there are 11 drawers, separate section for stationery, wine rack and paperwork section featuring two distinct secret depository units. This means you can store your personal stuff from stationery to wine bottles in it, meanwhile adding stylish touch to your interior.
The one-of-a-kind cupboard was made in 2005 and took almost three months for completion. So far, only one Beetle storage cabinet is created by Straupe. It is a must have closet for someone who has everything, but still needs artistic yet practical furniture in his/her room. However, it comes with a hefty price tag of about $84,950. Now the question arises: would you shell out such huge amount of money for a single bug-shaped cabinet?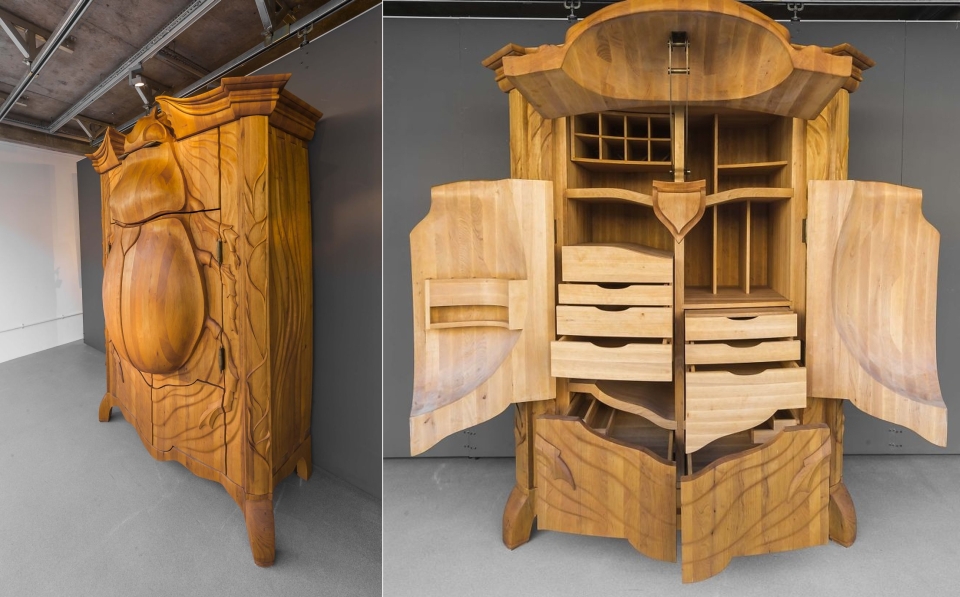 The bug-shaped cabinet has ample space for storage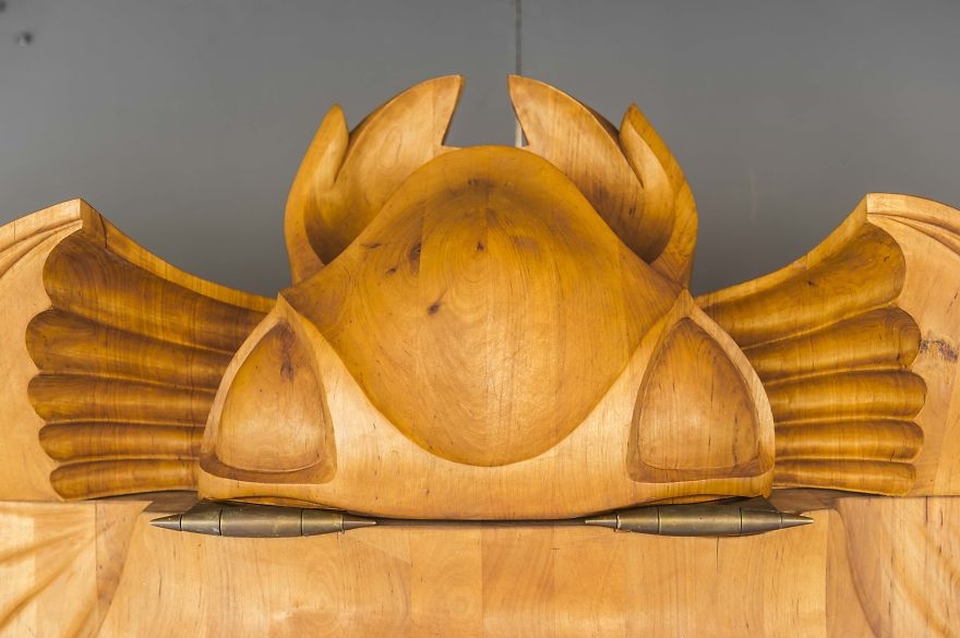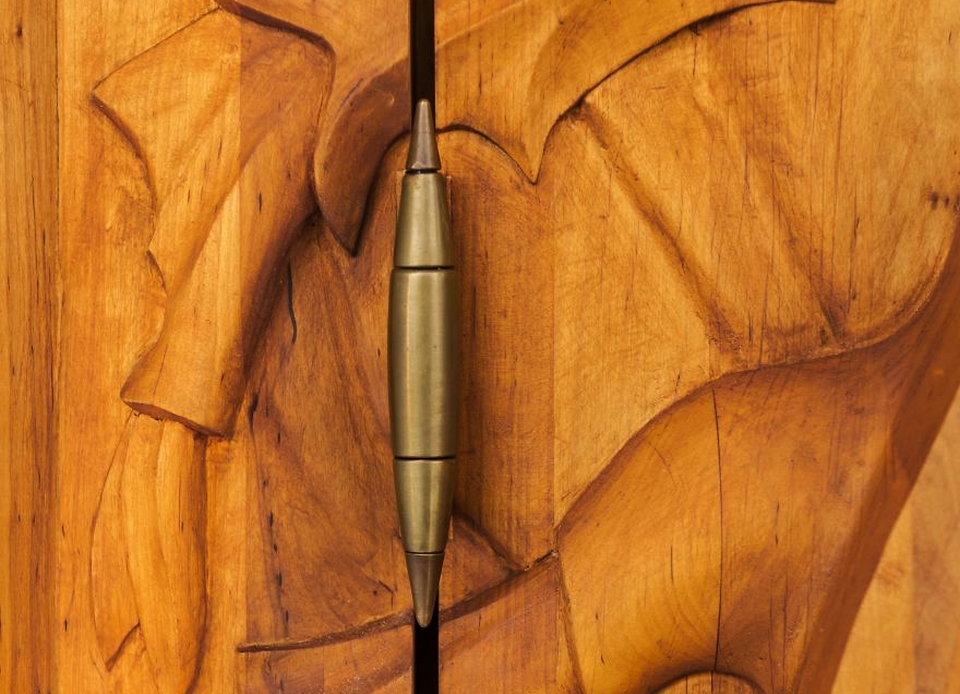 Via: BoredPanda