A small town of Kamikatsu in Japan has just inaugurated Kamikatz Public House built entirely out of recycled material. Designed by Hiroshi Nakamura & NAP, the house reveals recycling as the new creative outlet. This eco-friendly  architecture is filled with creative display of reused materials and it has a bar, a brewery and a living space. Floor is made of reclaimed tiles, and the chandelier is made from bottles which decorates the roof. the wallpapers of Kamikatz bar house are prepared from upcycled newspapers.
Exterior is clad with locally brought reclaimed cedar boards and colored with natural persimmon tannin paint. Eight-meter-tall façade makes the structure an eye-catching display of creativity, along with bringing cool air in the house during summers. A carbon-neutral radiation heater beats the cold in chilly winter conditions.
Kamikatz Public House has also won WAN Sustainable Buildings Award of 2016 for this environment-friendly design. Kamikatsu has already achieved an 80 percent recycling rate with the co-operation of its residents. The house is an inspiration and an achievement for the town that aims to recycle 100 percent of its waste in the coming few years.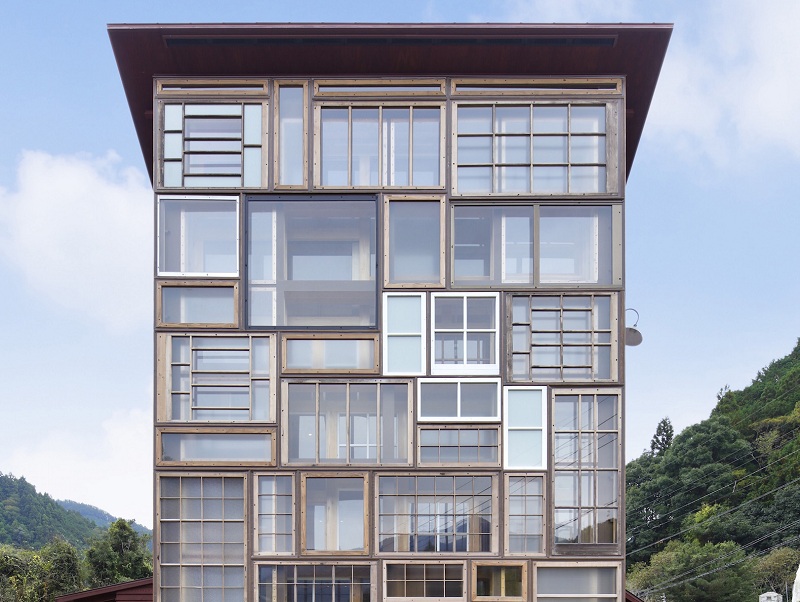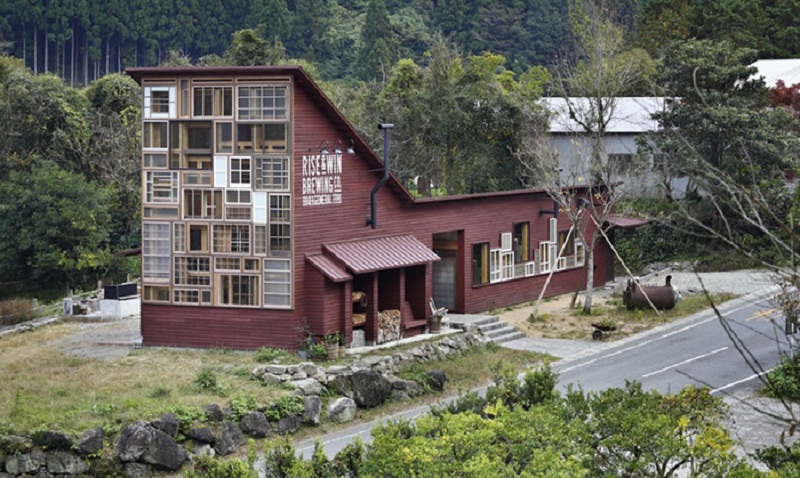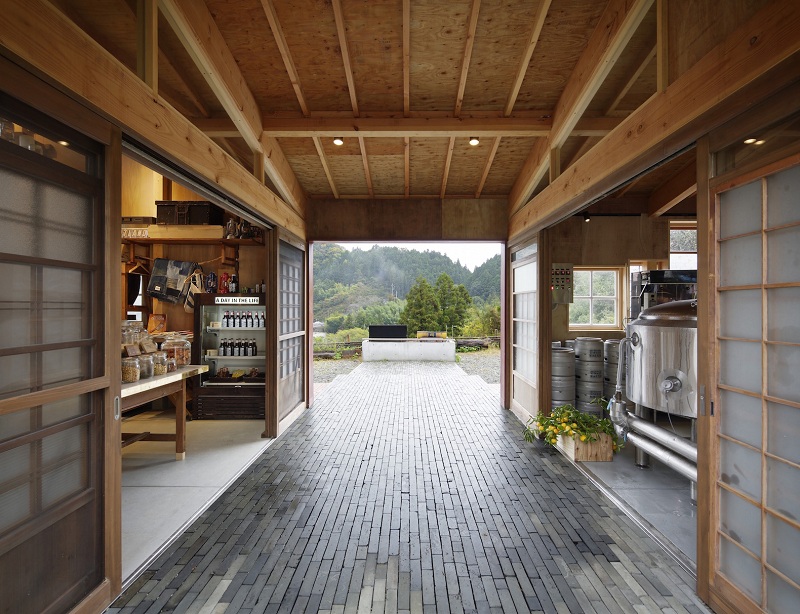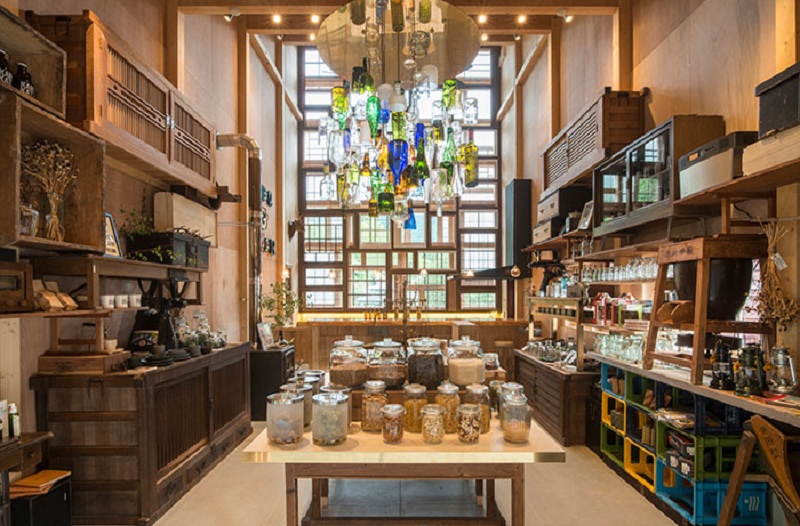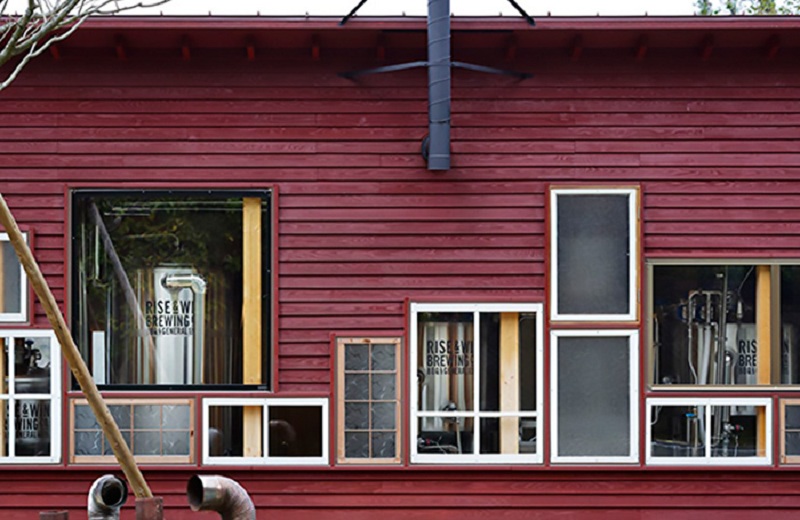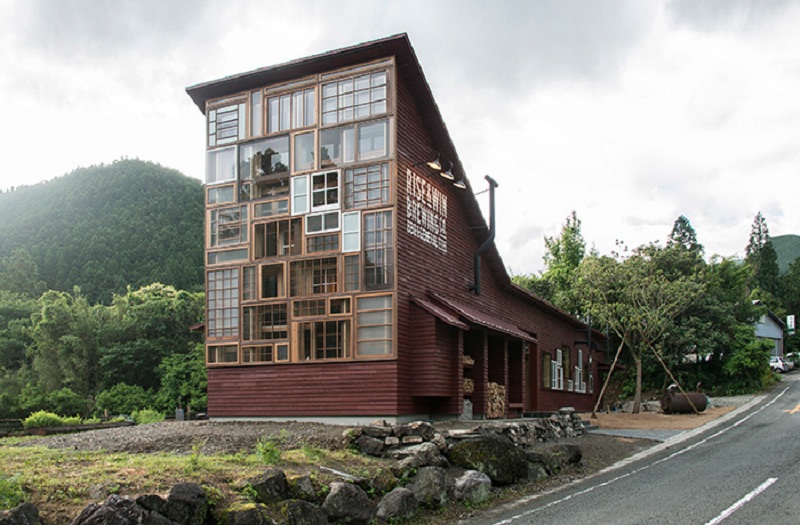 Via:- Nextshark