So far, we've seen several bizarre but drool-worthy culinary creations made out of unbelievable food stuff. But today we're going to talk the most delicious Japanese curry rice t-shirt, which might induce serious hunger pangs.
Japanese online retailer Tanuki has recently launched the Psychic Curry T-shirt, which is covered in a photo-realistic print of traditional Japanese curry. The front and back of the t-shirt features the delicious curry print, along with a faux fur white breast pocket that resembles a blob of rice. A metal curry spoon sticks out of the hunk of rice, drawing all your attention while reminding you of the mouth-watering dish.
The curry printed on the t-shirt is one of the traditional recipes in Japan. It is often served with potatoes, carrots and a bowl of rice. The delicious recipe was introduced to Japan during Meiji's era, at a time when India was under the colonial rule of British Raj. This t-shirt bears a close recognition to its historical roots. However, you can make this food-inspired t-shirt a part of your routine style statement.
Some serious curry fans may like to try this slipover when going out to their favorite Japanese restaurant. But be careful, as other diners might drool over your t-shirt that looks good enough to eat. If you wish to cosplay as a steaming bowl of curry, you can purchase the Psychic Curry T-shirt online for just 8,800 yen ($86).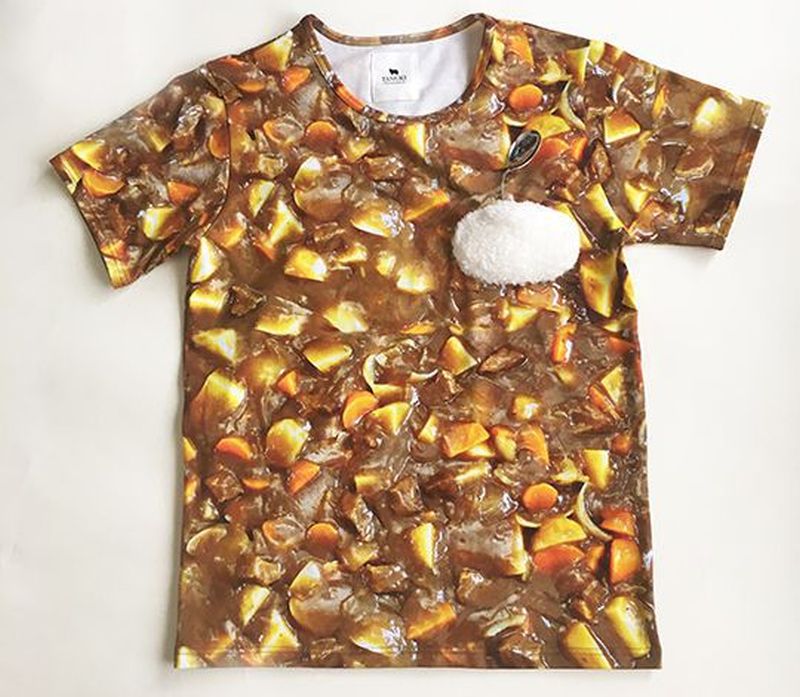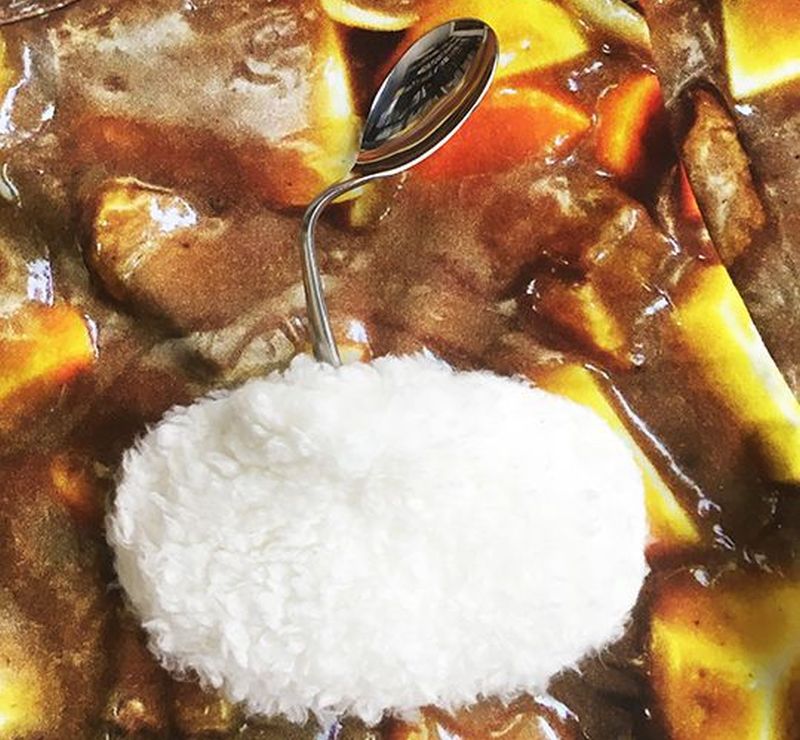 Via: RocketNews24