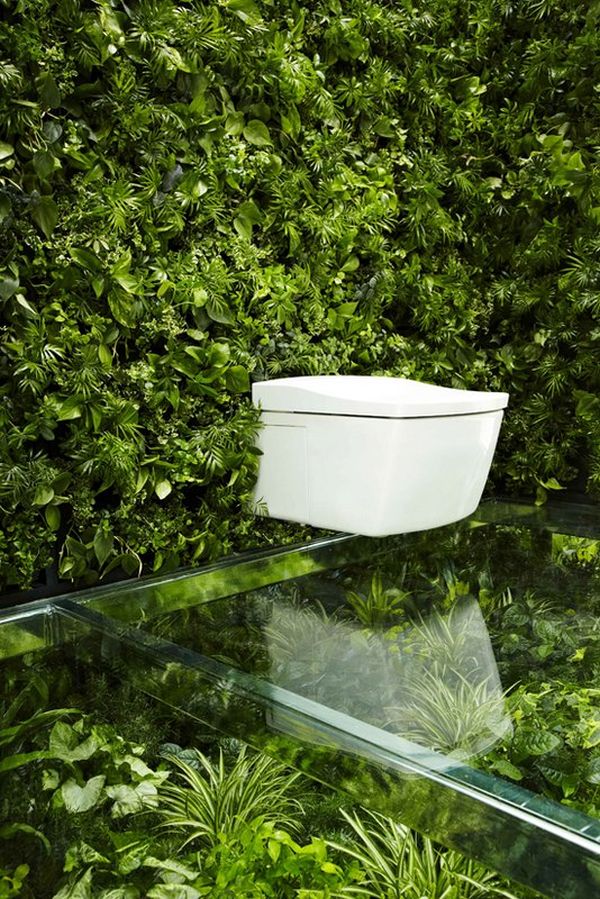 Bringing nature back into 'nature's call', the above pictured conception is actually a full fledged toilet nestled within all the greenery you could imagine. Named elaborately and euphemistically as 'gokujo no heya' (translated as 'room of exquisiteness'), this fascinating architectural project (showcased in HOUSE VISION 2013) is the brainchild of four different parties:  Naruse-Inokuma Architects, botanical artist Makoto Azuma, toilet maker TOTO and window manufacturer YPP AP. On the other hand, the core objective was far more simpler – to create the most ideal toilet for our modernistic home decor.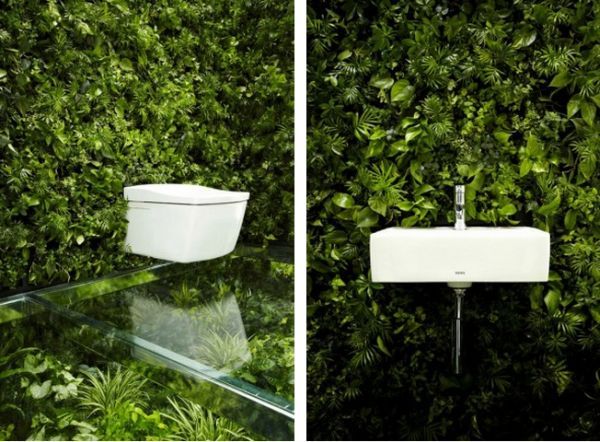 In this regard, the toilet components including the water closet, basin and other panels are enclosed within walls with real plantations. The lush foliage of the assortment of herbs and plants also remarkably extends to the floor space. This floor section in turn is exquisitely covered by a glass facade, which further enhances upon the outdoorsy aesthetics of the whole design.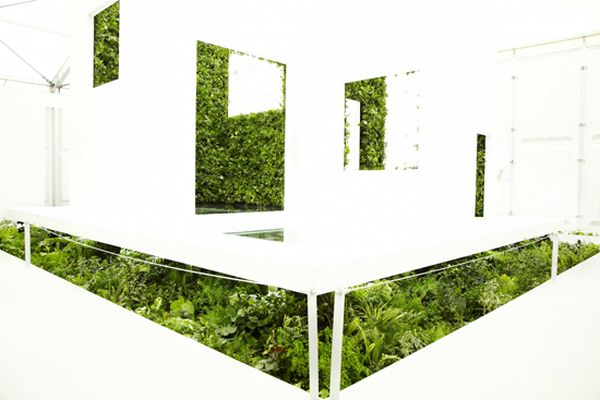 Now, from the perspective of practicality, there is one major predicament: how does one take care of all the plants? By watering them manually or by some hidden sprinkler system on the walls and floor? However, traversing this potential design hiccup, it is good to see a bathroom conception being showered by such high levels of architectural attention.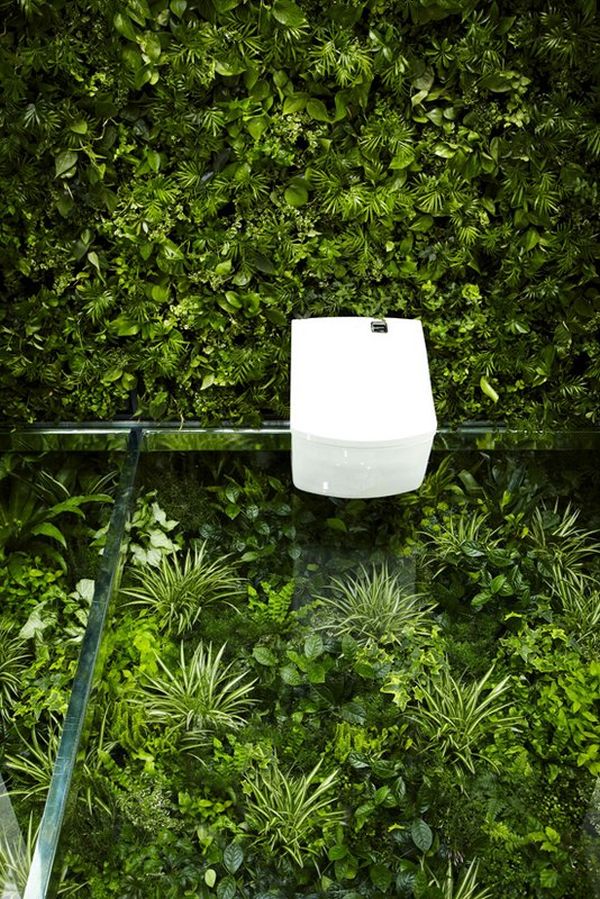 All images are courtesy of Azuma Makoto
Via: AzumaMakoto