It is really heart-shattering when you just need a warm hug, but no one is around to offer the warmth of affection. Not anymore, as Japanese Company UniCare has come up with the Hugging Chair that wraps around its arms around you for a comforting cuddle.
The chair comes in the form of a huge fabric doll- complete with eyes, a mouth, nose, and arms resting on the armrest. Furthermore, it is programmed to talk as well as play traditional Japanese music that is nostalgic for old Japanese people. It is specially designed for older people living in old age homes or wheelchair users to combat loneliness. But, it can also be used by other lonely for around-the-clock affection when desired.
So, whenever you feel lonely and need a warm hug, you just have to sit on the chair and the doll will wrap its arms around you for a cozy cuddle. The anti-loneliness chair was showcased at the International Home care and Rehabilitation exhibition in Tokyo. The three-day exhibition was conducted especially to display products for Japan's increasing elderly population.
It is said that money can't buy you happiness, but this bizarre piece of furniture available for £260 (approx. USD $417) can surely buy you a big hug!
Well, we all agree that nothing compares to a warm hug of a real person, but when there is absolutely no one around, the Hugging Chair can provide you the needed affection.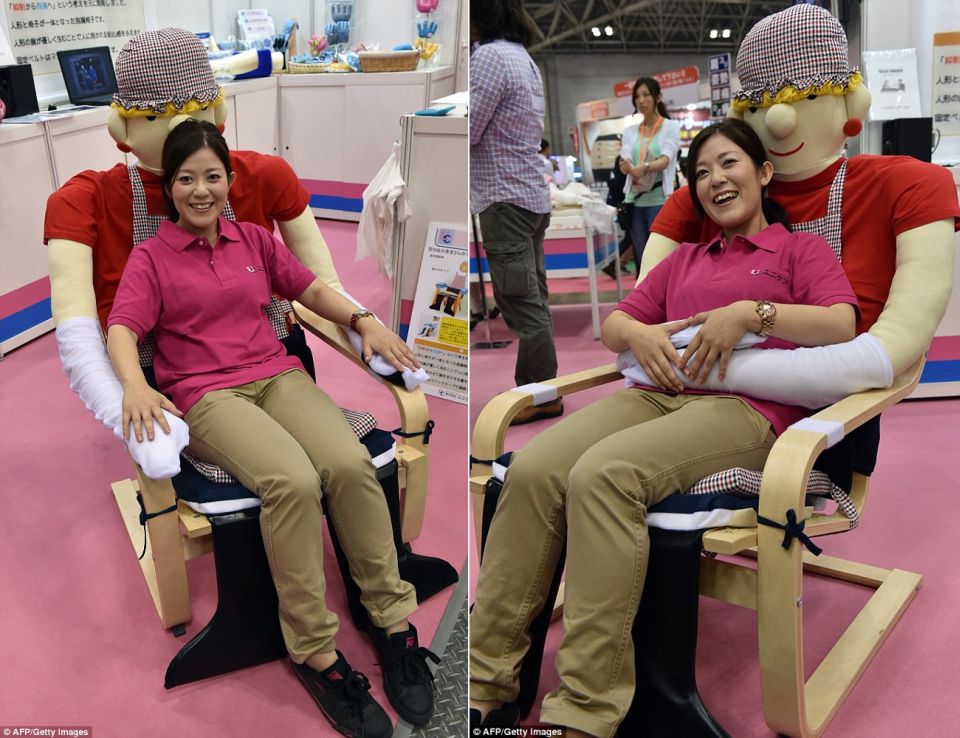 Via: Mirror