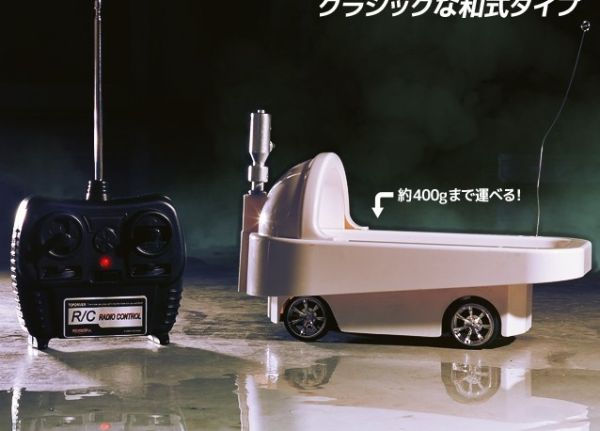 Leave it to Japanese to contrive something eccentrically weird with shades of practicality. The remote controlled 'Japanese styled' toilet is one of those apt specimens. Half posing as a functional toilet that steers itself on the user's command, and half posing as a fun toy that doesn't take itself seriously, it is up to you to decide on the conception's effectiveness.
All we know is that the design pattern follows the traditional Japanese toilet style which actually looks like a small plastic urinal. This contraption has wheels at its bottom section to facilitate the degree of mobility around your house. There is also a imitated flush section at the top end side, which presumably integrates the sensors for your remote control.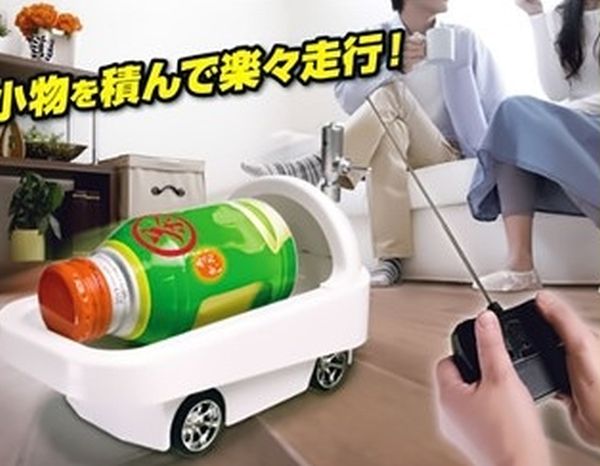 Now, if you ask us what is its functionality, we would curtly remark that it is too small for doing your 'natural' business. But there are other scope of usages, like shown in the above image, where it is carrying a plastic bottle. We daresay, it can also be used as novelty item for the more quirky home decors envisaged by the bolder enthusiasts among us.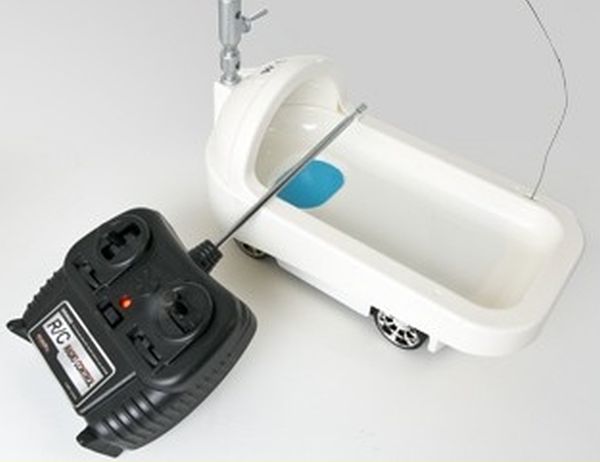 Via: 7Gadgets