Wouldn't it be nice if your face could smell of roses all day? Well, we're not sure about rose fragrance, but there's one soap dispenser that oozes out rose-shaped foam with every press. Japanese cosmetics giant Kanebo has announced its latest Evita facewash which is going viral lately. Not because of it's cleansing properties, but due to it's most compelling foam dispenser that creates perfect foam roses.
The bottle's dispenser is built with a complex mechanism, and integrated with a flower mold. On pushing the bottle's head, it emerges foam to take shape of a beautiful flower. The foam slowly comes out in form of concentric petals that further shrinks towards the middle, blooming like a natural rose.
These foam roses can easily be taken off from the bottle's head, allowing the consumer to actually hold them and admire before applying on their faces. It's likely to make you feel you're cleansing your face with a real rose. We're hoping it smell of roses as well. That will certainly give refreshing kickstart to your each day.
This magical soap dispenser went viral after a user posted a video onto Instagram. Although the product has not been launched commercially, but it will hit the market shelves in the beginning of September.
For now, you can watch the Kanebo's ad see how this magical soap dispenser pushes out beautiful flowers.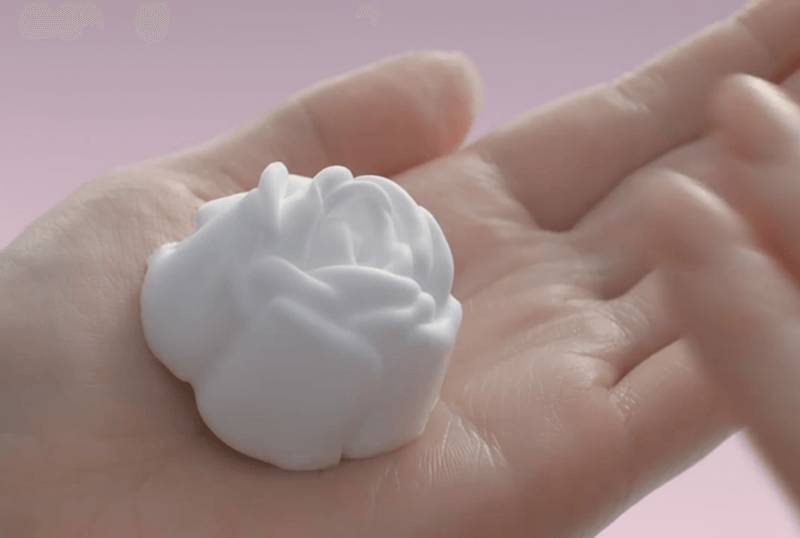 Via: Mashable