Jasper Morrison, a well renowned English furniture designer has introduced his latest creation, a Tea chair for Molteni and C. This particular Tea chair designed for Italian luxury brand looks completely fresh when compared with traditional dining chairs.
This unique chair marked its presence at Salone del Mobile 2021. Tea Chair is the second collaboration between the designer and the furnishing giants of Italy. Prior to this, Ink Home office, a homey bureau made from American walnut kicked off the partnership between British designer and Italian furnishing giant.
The Tea chair frame is made entirely of solid eucalyptus, black oak or natural oak, a simplicity that outlines and reveals the profile of the chair in its entirety. The designer takes inspiration from light as the chair easily blends with any interior lighting.
Morrison laid special focus on the backrest of the chair to give maximum comfort to the user. The designer kept the backrest relatively low and crafted it in a rounded shape to make the dining table visible. A top-notch in aesthetic, ergonomics and comfort, the Tea chair's seat and backrest are clad in cold-molded polyurethane foam.
The inspiration behind this chair is the designer's will to update the traditional wooden-framed, upholstered dining chair version and make something new. Jasper Morrison said, "the upholstery has been reduced to a surface rather than a volume, which is hidden within the frame." "So the comfort is a slight surprise and the visual heaviness that upholstery usually brings has been eliminated," he added while commenting on the design.
Also Read: Wooden Dancing Chair Made From Birch or Walnut Wiggles Full Circle
The chair seat and backrest are available in the Molteni and C textile and leather collection in about 150 colors. Some of their popular collections include Andromeda canvas fabric in sandy hues, Kupido linen in earthy tone and a range of bouclé fabric in dark blues and browns. For further information, jump to the Molteni and C website.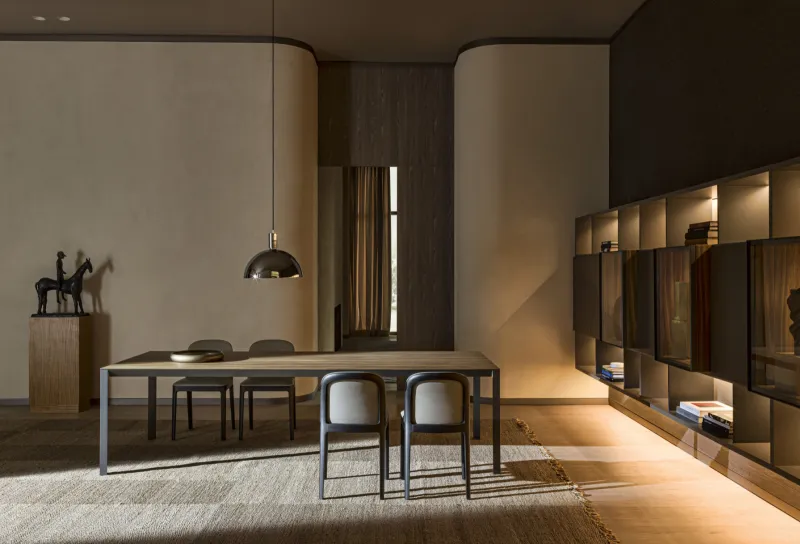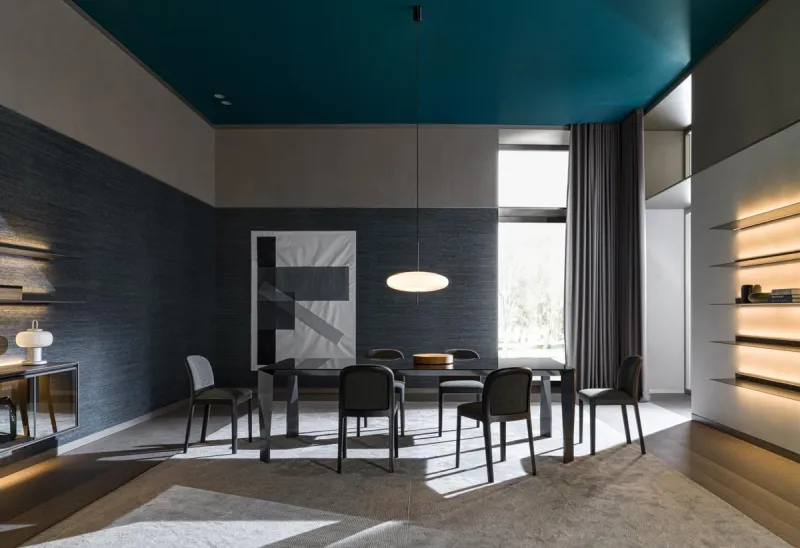 Via: Wallpaper