If you thought directing a horror movie was the toughest aspect of filmmaking, spare a thought for its production designers. At times, inspite of redundancy in writing, direction, and storytelling, production designers pull off magical sets that stand instrumental in a film's success. Despite a raging debate about how modern-day horror film plots lean toward clichés and cheesiness, and have ultimately made the audience acclimatized to scare and gore, the production designers leave no stone unturned in elevating the horror feel via their picturesque sets.
Jennifer Spence is one such production designer who, all her life, has been involved in making gothic sets. She has worked in over 40 films (mostly horror genre) as an art director, production designer, and set decorator, but rose to fame when she designed the sets for Conjuring Universe, a series of films including Annabelle: Creation, Conjuring: The Devil Made Me Do It and The Nun. She is now regarded as one of the finest production designers of the horror genre who somehow knows how to make a home look great and equally haunting.
"I always loved movies, especially scary movies. I grew up watching Vincent Price and scary movies by Hitchcock but never realized that this is a path I would take as a young person," Spence tells me in an exclusive interview. Back in her salad days, Spence aspired to be an artist (painter precisely) and excel in the creative field. She even went on to work at a juvenile facility where she taught art and painting.
When not teaching, Spence would spend time with friends and family celebrating festivals. "Halloween has always been one of my favorite festivals. I used to celebrate the fest by making all sorts of interesting things to put on the window. During Halloween week, I used to wear a costume all the time and hand out candy. When I was younger, I used to have huge parties and decorate the whole house and have a bang," she happily recalls. Life was smooth for Spence before she got married and shifted to Los Angeles with her husband, who was in the film industry, where she began everything from scratch.
Jennifer's LA journey is in itself quite a ride. Being a self-taught painter, it wasn't easy for her to find work. "I always wanted to go and work in a school, but that wasn't an option. So I just worked my way through the art department and I dabbled in set decoration. But then I always ended up back in the art department because I felt this was where I could do the best work. So how I got here is just 25 years of working my way from the bottom just like from a PA learning to all the way up to the top. And I spent time in each job for a while. I can sculpt, I can sew, and I can build sets, so there is nothing that I didn't do, and I still can," she proudly narrates.
The LA-based production designer has earned a strong reputation for herself in the design community by breathing eeriness into the sets of films like The Nun, Conjuring, Annabelle, and Resident Evil. But it all started with her debut film called The Rings.
"I got an opportunity to work on a short film called The Rings. There I met another colleague on its sets who was doing a film called Splinter. And I hopped on to work on that film as well. And that was really my first full feature-length film. And since then, it became a love affair of art and design, and just evolved over the years into this huge, wonderful job that I have," she states.
In 2016, Jennifer helped with the production design of Annabelle: Creation followed by The Nun in 2018 and Conjuring: The Devil Made Me Do It in 2021. She shares an anecdote from the sets of Annabelle: Creation where during the shoot she wanted a gothic farmhouse with a secret room under the grand staircase, which she believes provides some of the most effective scares. "I love creating interesting homes with hiding places and things like that because I kind of grew up in a big, scary house myself, so I like creating those kinds of spaces," Jennifer tells me.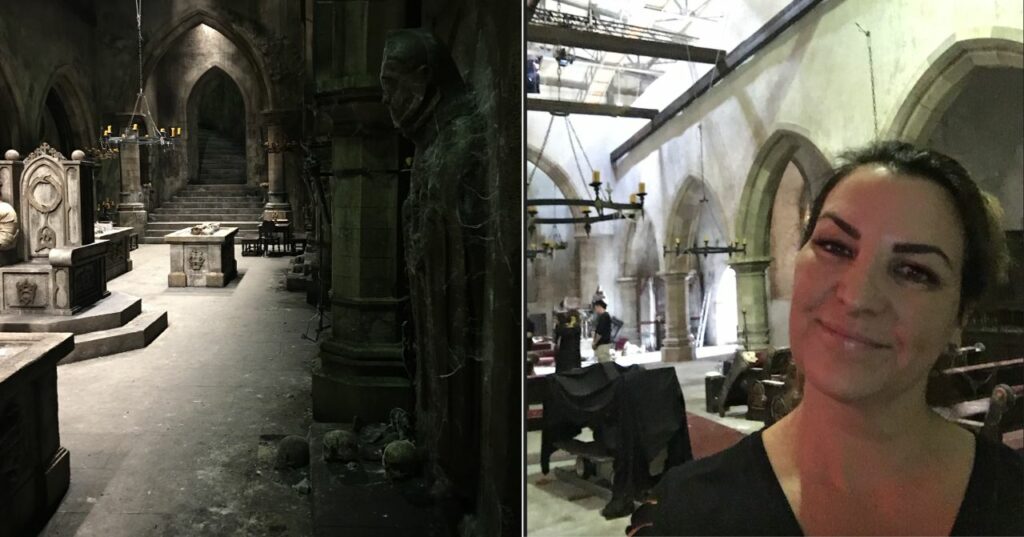 Jennifer also states an example of Annabelle Comes Home film, where the whole interior was built on stage. "For the film, I went on to create two complete to-scale sets of the house's interior on Stage 26 at Warner Bros. Burbank, one for each floor. Prior to the shoot, I went on to design Warrens' house to be somewhat of a maze featuring three stories that may not be explored in Annabelle Comes Home," she mentions. Spence basically wanted to ensure that she left room for creativity and made it easy for the other production designers who'd be shaping the Conjuring Universe in the future.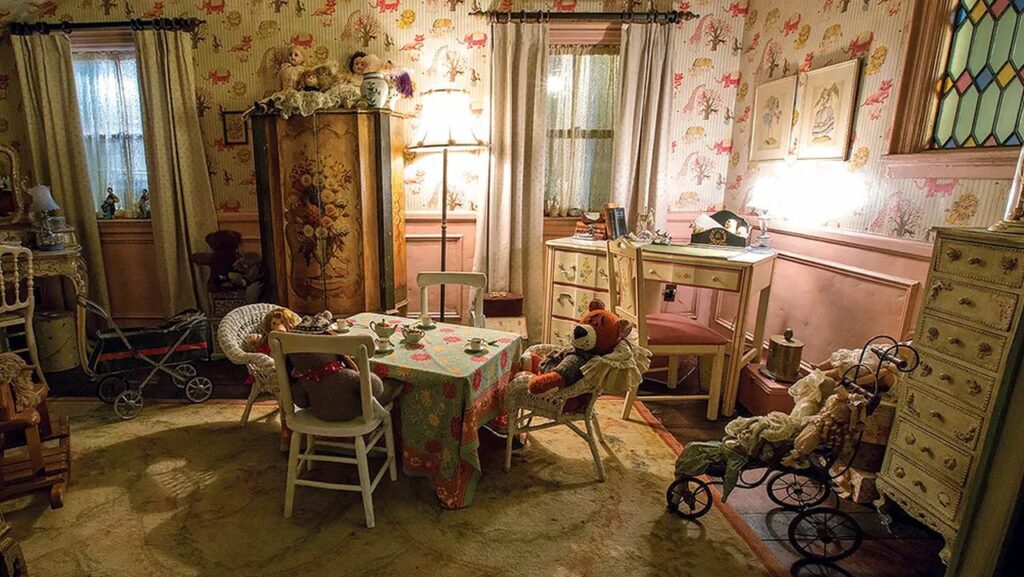 "When it comes to doing sequels, I tend to try not to worry about what's been done before, but I do like to honor the work of previous production designers so that I can incorporate some of the design that was used prior. At the same time, I make sure I am not influenced completely by someone else's visions. I like talking to the director about how he or she would like it to go and how it looks, we always discuss the ideas." she states.
Also Read: Alex McDowell Designs Fictional Worlds for Narratives We Form
Spence is now hoping to do Arachnophobia with American film director Christopher Beau Landon. And then will be working on the Scream franchise. "My next goal is to direct my own horror movie. I'd like to do that myself. I've cherished my time in production design, but I would love to get into the other side of the camera for once," she concludes.
Spence is the soul of a self-taught artist in the body of a production designer! Her journey has been painstaking, but she has never stopped believing in herself and now stands tall as the artist who painted the Conjuring franchise and more!